Jooyeon Song | Took beauty tech to the next level with nail art
Jooyeon Song is a management consultant who is now a famous entrepreneur in the manicure industry specifically in nail care. A girl from a small island in South Korea has made her foot mark on the beauty platform with tech to bring it to the next level. Beautiful things start with seeing beauty in them, so let's see a journey of beauty itself.
The early life of Jooyeon Song
Jooyeon Song was born and bought up on one of the islands called Jeju island in South Korea. Being in a remote area, she always what the world was out of sea boundaries, and finally, at the age of 18, she moved out.
Before pursuing her further degree, she worked as a senior Assistant in BCG, as a marketing intern in Roxby Media, Procter and Gamble, and Hyundai Motor India Engineering as an IT Assistant.
She continued her education at Seoul National University,  business admissions. And then, she joined Stanford University of Graduate School of Business. In the mid of the semester, she put forth the idea of Mani cure through the challenges she was facing. Before joining the University, she worked as a consultant and used to travel a lot. Because of this, she missed her nails done. Moreover, a salon with toxic chemical smells, enduring damaging tools, and removal processes, like drilling and UV light. 
ManiMe Growth
Going through a long process to get nails done and wasting hours is hectic when running behind hectic schedules. So having an easy method to put without time commitment would be great, so I came up with a manicure treatment. So during a university study along with friend David Miro Llopis, she shared her thoughts and started her business.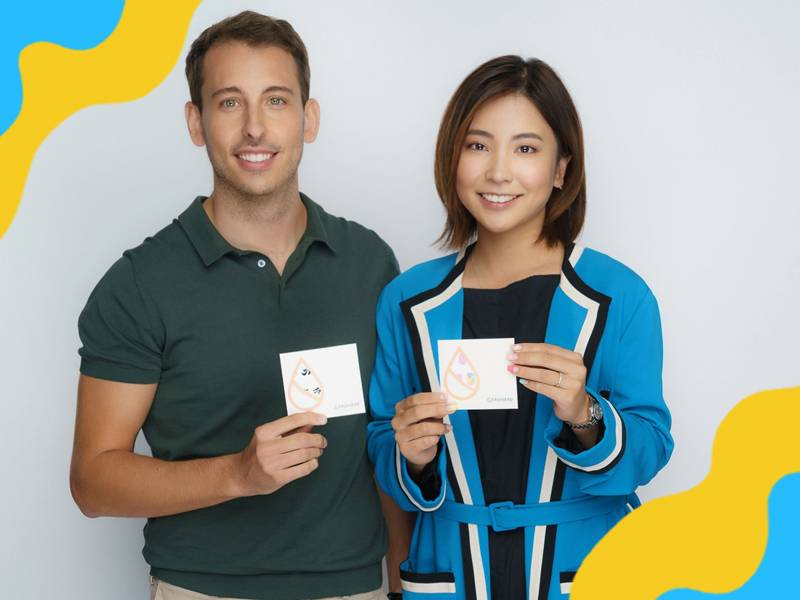 She has a background in 3D modeling, and he has marketing strategies experience, Song came up with a start-up idea for ManiMe. After two years of developing the tech and testing product-market fit, followed by three months of beta service, finally launched the ManiMe website in the U.S.
The work is simply just scanning your hands by taking five pictures with your phone and selecting the design on the website: our proprietary software leverage image processing and Machine Learning technologies. We are used to detecting each nail's exact size and curvature, generating a unique 3d model. Using the 3d model, we laser cut the sick-on, semi-cured gels to the customer's unique shape. The ManiMe will arrive anywhere in the US within four business days. We can apply our toxin cruelty-free stick gels easily in a few minutes.
Inspiration from Song
Jooyeon might be an inspiration to many beauticians, but her inspiration always is her mother. Being from a small town in South Korea, her mother has gone through much heartbreaking stress. Even after all those, her mother used to smile and say, "Jooyeon will do greater things in the future than any boy!" Her resolute expression and love for her children will always remain in my heart. In addition, she marks Sara  Blakely as her inspiration as a female founder. Her favorite line from Sara is, "Believe in your idea, trust your instincts, and don't be afraid to fail." Which always motivates her never to stop trying on her goals and ideas.
Present of Jooyeon
Jooyeon present marked under a Forbes 30 under 30 in 2020. Soon after a year of starting a ManiMe, she received Allure Best in Beauty award.
In the Covid-19 situation, it was her chance to prove her worth she worked hard, enhanced the covid case, and provided customer satisfaction. As a growth, She launched 26 more designs on the website. Also, ManiMe collaborated with 11 celebrity and professional nail manicurists (As an enhancement, they launched PediMe, the same as ManiMe, with increased emphasis on at-home nail-care solutions.
Jooyeon song advice to other female leaders?
"Fake it till we make it".
How much does it cost for set of gel manicures
$15- $25 can get a custom mani at home.
Also Read: Huma Qureshi | Beautiful & versatile Bollywood star