Huma Qureshi | Beautiful & versatile Bollywood star
Huma Qureshi is a 33-year-old Indian actress who works in Film Industry since 2012. Before that, she has appeared in various commercial advertisements by Hindustan Unilever. Her debut film Gangs of wasseypur was a superhit success that later opened up paths for her. Most known performance that Huma gave was in Gangs of wasseypur Part 1 and 2, Jolly LLB 2, Luv Shuv Tey Chicken Khurana, Ek thi Daayan and Dobaara: See Your Evil.
Early Life
Born on July 28, 1986, Huma Qureshi is the daughter of Saleem, a restaurateur who runs a chain of 10 restaurants and Ameena Qureshi, a housewife. Belonging to Delhi, Huma is a Muslim and has three brothers. her family moved to Kalkaji, South Delhi when she was a child.
Huma did her graduation from Gargi College- University of Delhi. After which she became a part of the Act 1 Theatre group and began giving performances in theatre production. Huma learnt acting under the mentorship of Indian theatre director N.K Sharma. Apart from this, she worked with several NGOs and as an assistant for a documentary film.
Career
It was in 2008 when Huma Qureshi moved to Mumbai to give an audition for film roles. Her first audition was for the film Junction. Sadly, it was never made. Then, she signed a two-year contract with Hindustan Unilever and began appearing for their commercials. Along with Samsung Mobile with Aamir khan, Nerolac with Shahrukh Khan, Saffola Oil, Mederma cream Huma promoted many more products.
Director Anurag Kashyap caught her glimpse while she was shooting for Samsung mobiles. Huma's ability impressed him and he promised to make a film with her. As per the agreement, director Anurag signed a three-film deal with her.
Initial days
Huma Qureshi was all set to make her debut with the film Billa II, a Tamil thriller. But frequent delays in the film were affecting her other work commitments, so she left it halfway.
Up next, she made her debut with a supporting role in Anurag Kashyap's film Gangs of Wasseypur – Part 1. It was a critical crime drama where she was cast as a supportive wife of a criminal. Both her performance and film were widely appreciated. And the film was featured at the 65th Cannes Film Festival. "Huma Qureshi, who's introduced much later in the film…is wonderful", said Taran from Bollywood Hungama "When it comes to looks, Huma is different from the typical Bollywood actors", added Express Tribune. As a result, Huma was ranked at third position in Rediff.com's "Bollywood's Top Ten Debutants".
Breakthrough
Following the success of part 1, Huma Qureshi reprised her role in Gangs of Wasseypur-2. The film premiered at Cannes Directors' Fortnight. The film was again a huge success and along with that, Huma's performance received broad level Appraisals. "Huma Qureshi, with her gaudy clothes, designer sunglasses and unusual attractiveness is the hottest cheez in Wasseypur. She beautifully lends support as a powerful man's 'prouder' better-half, even in his worst crimes", reviews Taran Adarsh. For both of these excellent performances, Huma Qureshi earned Best Female Debut and Best Supporting Actress nominations at several award ceremonies. She quotes Gangs of Wasseypur as "life-changing film".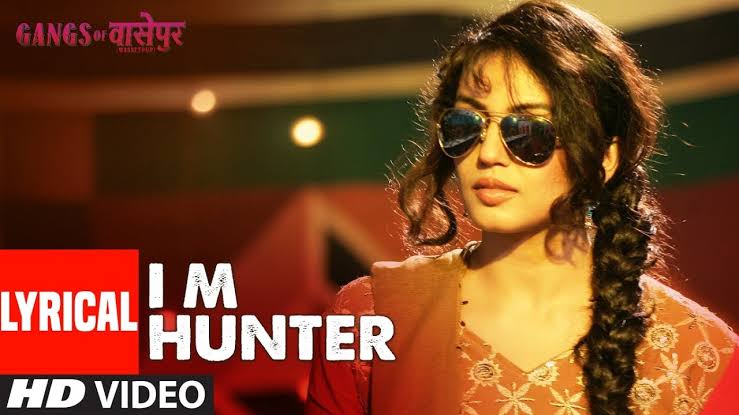 Further Success
Following the fame, Huma completed her three film contract with Anurag Kashyap with the film Luv Shuv Tey Chicken Khurana. A romantic comedy in which she again delivered a wonderful performance. After this, she appeared in varied other films like Ek thi Daayan, Shorts, D-day in 2013 and Dedh ishqiya, Badlapur, Highway and X: Past is present in 2014 and 2015. Presently, In 2017, Huma appeared in Jolly LLB 2, A courtroom drama with Akshay Kumar. Following which, she appeared in Tv series Mithya, Maharani and the film Bell Bottom in 2021.
Also Read: Komal Pandey | Queen of YouTube Fashion In India
Who is Huma in relationship with?
From 2019 Huma Qureshi has been dating Mudassar Aziz, a director
Were there any controversial comments on Huma Qureshi?
It was rumoured in 2016 that Huma Qureshi is dating Sohail Khan. Sources say, it upset Salman khan to see his brother's married life getting ruined.