JYP Entertainment | Success Story of the Record Label Conglomerate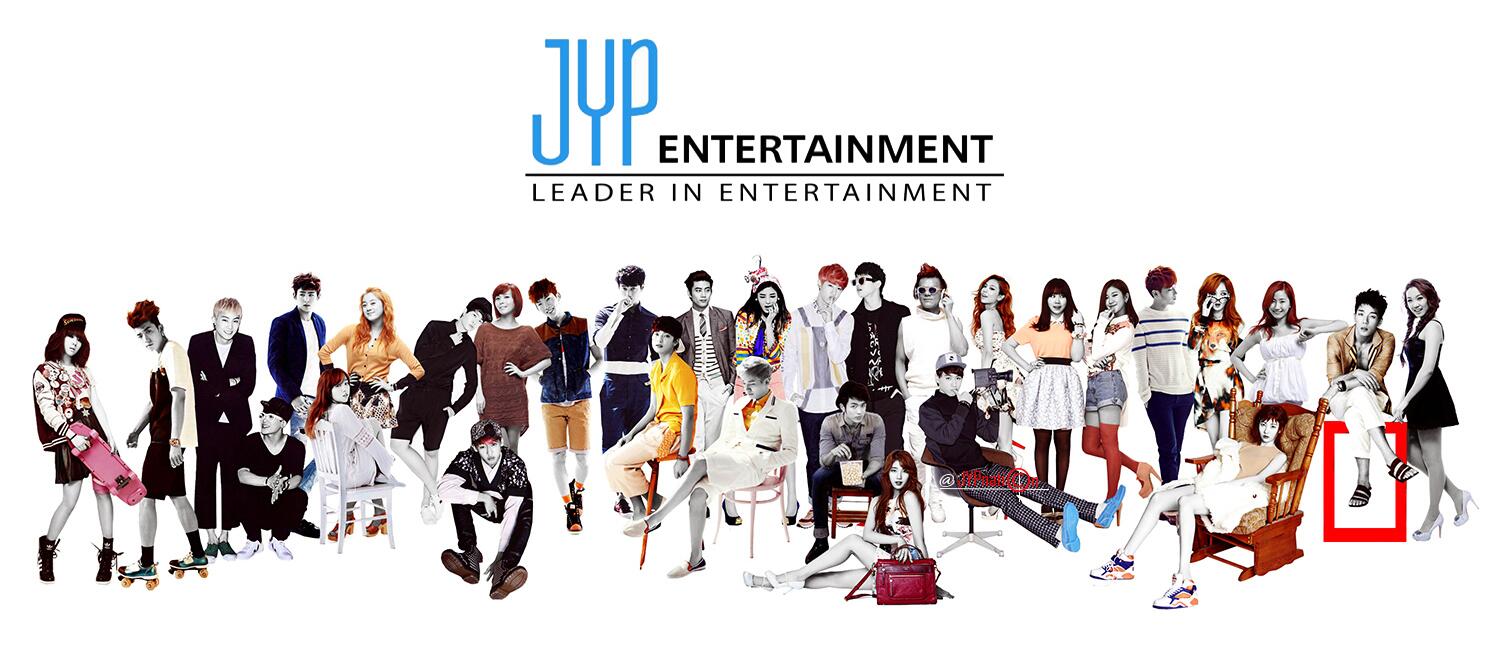 JYP Entertainment is one of the most prominent South Korean entertainment companies. Established in 1997, JYP manages iconic groups like Stray Kids, 2PM, NMixx, Boy Story, and Twice. J.Y. Park founded the company as Tae-Hong Planning Corporation. For over two decades, JYP Entertainment has operated as a talent agency, record label, event management, and concert production company. After signing future Hallyu star Rain as a trainee, the company gained considerable recognition during the 2000s.
About
JYP Entertainment is a multinational entertainment company. Headquartered in Guangdong, Seoul, the company has several subsidiaries like J. Tune Entertainment, Studio J, and SQU4D. In 2006, the label formed its first girl group, Wonder Girls, which became an important name in the K-pop culture. JYP Entertainment is one of the most successful companies in Korea. Moreover, in recent years, it has highly contributed to philanthropic works. J.Y. Park, the label's founder, is a renowned singer, songwriter, and TV show judge.
Founder
On the 13th of December 1971, Park Jin-young was born in Seoul, South Korea. His father worked as a news correspondent in the USA. At age nine, Jin-young and his mother moved to New York after his father reallocated. From a young age, Jin-young was artistic. However, he could not get along well with his classmates. During his junior high years, Jin-young often engaged in fistfights. For high schooling, Jin-young returned to Seoul, South Korea. As a high school student, he procrastinated studying until the exam was days away. However, when the exams were close, Jin-young used to study all day long and sleep for just three hours.
Jin-young worked hard for his college entrance exam. Consequently, he got selected to attend one of the most prestigious universities in Korea, The Yonsei University. While studying at Yonsei, Jin-young decided that he wanted to become a performer. As a result, he began focusing on creating a music album. During his college years, Jin-young lived with composers and producers to learn more about music. Finally, in 1994, he released his first studio album Blue City. Jin-young's song "Don't Leave Me" became one of the year's biggest hits. Later, he released two more albums in 1995 and 1996. He gained considerable recognition in the music industry through his albums.
Establishment of JYP Entertainment
After gaining success in the music industry, Jin-young decided to take a huge step. He established a music label in 1997. Jin-young named it Tae-Hong Planning Corporation. The same year, Tae-Hong Planning Corporation signed female singer Pearl. She became a renowned artist in the South Korean music industry. Simultaneously, SidusHQ, an entertainment agency, introduced a boy band to J.Y. Park. The company wanted Jin-young to mentor the boy band and help them make an album. As a result, SidusHQ and Tae-Hong Planning Corporation formed g.o.d. (Grooves Over Dose). In 1999, Tae-Hong Planning Corporation produced the band's first studio album Chapter 1. Due to the Asian financial crisis, both Tae-Hong Planning Corporation and SidusHQ struggled to release g.o.d.'s debut album. Eventually, after the album launch, the boy band gained considerable recognition.
Initial Years
In the year 2000, the company signed future superstar Rain as a trainee. From the first meeting, Jin-young was quick to notice Rain's talent. Later, after a lengthy audition, JYP decided to sign the 20-year-old soloist. Simultaneously, Tae-Hong Planning Corporation changed its name to JYP Entertainment. Later, Rain became one of the biggest names in the South Korean music industry under JYP Entertainment. His album, It's Raining, gained recognition across the continent. It sold over one million copies. Between 2000-2005, JYP signed several artists like Noel, Park Ji-yoon, Byul, Ryanga Rhanga, and Ivy. However, only a few of them achieved success. However, it was in 2006 when things changed drastically for the company. It formed its first all-girl group, "Wonder Girls."
Pathway to Success
After forming Wonder Girls in May 2006, JYP Entertainment achieved commercial success. Wonder Girls became the first-ever South Korean girl group to enter the US Billboard Hot 100 charts. Later, in 2008, the company formed an eleven-member boy band called One Day. Later the eleven-member group was split into two individual bands named "2 PM" and "2 AM." Both bands debuted in 2008. 2 PM became one of Asia's most prominent boy bands. Later, in 2009, JYP Entertainment decided to step into the world of drama. It joined hands with KEY EAST Entertainment to form "Holym." The company expanded its business across the globe after gaining considerable recognition across Asia. Presently, JYP has branches in China, the USA, Hong Kong, and Japan. 
Also read: Burger King | One of the leading fast food chain
Who formed JYP Entertainment?
Park Jin-young, better known as J.Y. Park, founded JYP Entertainment in 1997. JYP Entertainment is one of Korea's biggest record labels, event management, talent agency, and concert production companies. It has been a part of the entertainment industry for over two decades. 
Which bands are under JYP Entertainment?
Prominent artists and groups like 2 PM, Wonder Girls, Rain, Stray Kids, Twice, DAY6, and g.o.d have worked under JYP Entertainment. The entertainment label signed its first artist in 1997. JYP Entertainment has become a global music label in its long and successful career.
What is the annual revenue of JYP Entertainment?
In 2021, JYP Entertainment recorded a revenue worth $165 million. It is one of Asia's most prominent music companies. It has several subsidiaries and ventures worldwide. JYP Entertainment has branches in the USA, China, Hong Kong, and Japan.