Lancôme | Success Story of the French Luxury Brand
Lancôme is a French luxury beauty brand based in Paris, France. It is famous for its fragrances, skincare, and make-up products. With its subtle blend of luxury and modernity, it is one of the leading cosmetic brands in the world. Lancôme has been the favorite brand of women for over eight decades. Renowned stars like Kate Winslet, Julia Roberts, Drew Barrymore, Emma Watson, Uma Thurman, Anne Hathaway, Lily Collins, Zendaya, and Bae Suzy have worked with the alluring beauty brand.
About
Lancôme is owned by the world's most prominent cosmetic company, L'Oréal. It was found 87 years ago by Armand Petitjean in France. Lancôme's La Vie Est Belle perfume is one of the best-selling products known in the world of feminine fragrances. The pure and pleasant blend of jasmine, orange, and patchouli became an instant hit after launching in 2012. With more than 7.1 billion product sales and $10.5 billion net worth, Lancôme is undoubtedly one of the best luxury brands of the century.
Origin & Founders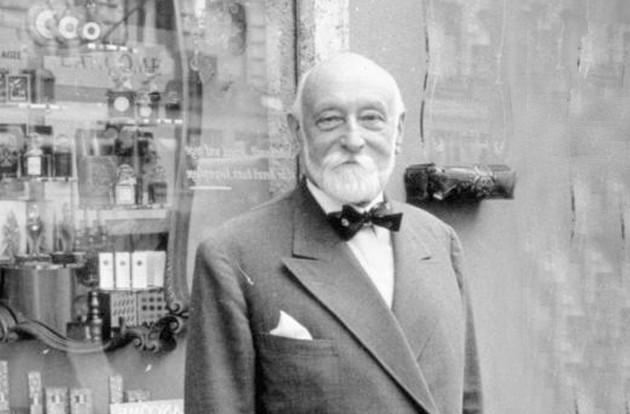 Armand Petitjean was born in 1884 in Bourgogne-Franche-Comté region of Eastern France. His family owned a distillery. At a young age, Armand moved to South America. Upon moving, he started working as an importer of manufactured goods. After a few years, he established an import-export company in Santiago, Chile.
Armand also served as a military man during the First World War. However, the Secretary-General allowed him to escape from the international crisis. His export-import business lasted till 1925. Soon after that, he met Francois Coty. Francois taught Armand the art of making perfumes. In modern perfumery, Francois was a top-tier perfume maker. The fragrances he created were exclusive, luxurious, and distilled to perfection. However, with increasing demand, he started to compromise on the quality of perfumes. His focus became quantitative. As a result, Armand decided to part ways with Francois.

Armand decided that he would create a prestigious brand or nothing. Soon, a group of colleagues joined him. Altogether, they started working on a premium range of perfumes. Simultaneously, he was thinking of a feminine name for the brand. Guillaume d'Ornano, a fellow perfumer, suggested the name Lancosme. It is a forest located in the beautiful Indre valley of France. The valley is famous for its beautiful rose gardens. Armand loved the idea. The group decided to silence the "s" for easier pronunciation. Hence, Lancôme was born with a rose as the company's symbol.
Initial Years and Worldwide Recognition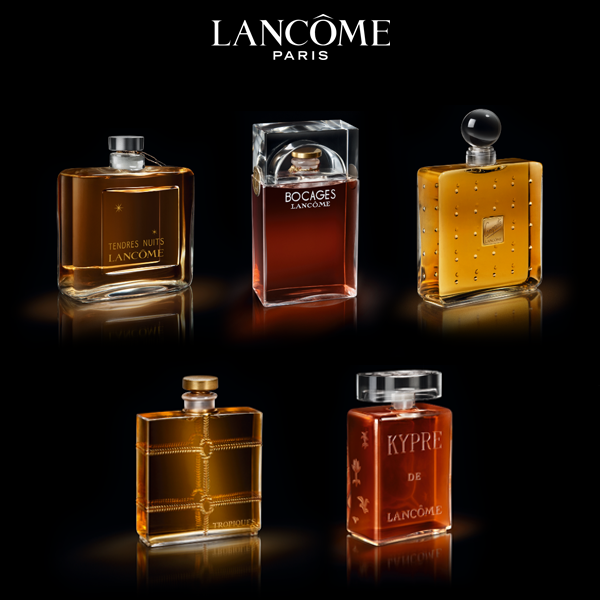 In 1935, Armand launched five fragrances at the Universal Exhibition in Brussels. In that period of time, people sold perfumes in either square or rectangular bottles in a simple way. Lancôme launched a set of surprisingly packed bouquets. The bottles were decorated with beautiful ornaments. The soothing fragrances became hugely popular amongst all the women across five continents. They were: Tendre Nuit, Bocages, Conquête, Kypre and Tropiques. Lancôme's elegant and luxe perfumes created history with their unique packaging and mesmerizing scent.
Skincare and Beauty Products
In 1936, Lancôme launched its first skincare product, Nutrix. It was an all-purpose skin repair cream. It was used for skin-related problems like sunburn, frostbite, razor burn, or stings from plants and animals. To date, Nutrix is recognized as one of the best skin care products.
Two years later, Lancôme launched make-up products. At that time, make-up brands created inedible lipsticks that lasted long by using harmful colorants. Lancôme created history by introducing a rose-scented pink/red lipstick. The lipstick had a soft texture combined with a mesmerizing aroma. Customers fell in love with the glossy and soothing effect the lipstick had on their lips. It remained a bestseller for thirty years.
Following the success of perfumes, Nutrix, and lipsticks, Lancôme launched eighteen shades of face powder. It was a huge success, and Lancôme established itself as one of the finest beauty brands in the world. By 1939, Lancôme was receiving orders from Oslo, Shanghai, Bogota, London, and all corners of the globe.
Struggles During The Second World War
After the Second World War began, Lancôme had to halt its production of all beauty products. They had to shrink their catalog due to a shortage of materials. The production had to be restricted, but Armand did not lose hope. He started training young people who could become ambassadors for Lancôme. Many leading make-up artists from France came to teach the students. Armand himself taught the students about perfumes. After the war, Armand conquered the beauty market. He launched spectacular products with exquisite packaging. With the help of his students, he reached many customers through word-of-mouth marketing.
L'Oréal's Acquisition
In 1961, Armand passed his legacy to his son. In 1964, Armand Marcel sold Lancôme to L'Oréal. To date, Lancôme is the leading brand in the cosmetic world. Its products are sold in more than 120 countries. Lancôme has contributed significantly to the beauty industry with hundreds of skincare products that help women with the texture of their skin in a natural way. It consistently provides an excellent range of perfumes and cosmetic products to the world without compromising on quality. Moreover, it targets to help 100,000 women by the end of 2022 through its beneficiaries.
Also Read: Jooyeon Song | Took beauty tech to the next level with nail art
What is Lancôme's best-selling product?
La Vie Est Belle perfume is Lancôme's best-selling product.
Is Lancôme an American brand?
No, Lancôme is a French brand.