Leena Gandhi Tiwari | India's leading businesswoman tycoon in the pharmaceutical industry
Leena Gandhi Tiwari is one of the top 16 businesswomen of India in the pharmaceutical industry and an author of motivating books. Runs a multinational pharmaceutical and Biotechnology company in Mumbai, a metropolis. A  great social reformer, political leader, and businessman. With gathered inspiration and knowledge, she wrote biographical books.
Early life
Leena Tiwari was born on 9th March 1957 in Suburban Mumbai, India. Arvind Vithal Gandhi, a business was her father and mother, Dr.Sushila, with sisters Sheela and Sunita. 
Coming to schooling, she completed school in Mumbai, and for a B.Com degree, she joined Sydenham college of commerce and economics. MBA from Boston University, USA -B.Com from Bombay, India.  Currently,  she is the chairperson of the USV private limited.
About USV pvt
In 1960, Leena's grandfather Vithal Balakrishna Gandhi founded a USV pharma private limited, a pharmaceutical and biotechnology company, to provide world-class medical services. Vithal Gandhi was a social reformer and politician. He started USV as a small start. This company mainly imports medicine from the American company Revlon and divides among branches to build joint ventures.
The company mainly produces similar biological medicines for diabetic and cardiovascular disorders. These drugs are available in active pharmaceutical drugs and also in injectable forms.
Through USV, Leela started a formulation plant in Gujarat Western part of India. The company operates in around 75 countries worldwide, leading to Metformin production in India.  Eventually grown to be healthy profitability and robust growth increased over the years. As of 2022 net worth increased to Rs. 2750 crore.
Inspiring phase
Leela is not the only chairperson of USV, an industry planted by her grandfather. She is also a great author whose books are inspiring through which she got inspired to stand alone and run a significant sector of women mentored. 
No work is excellent unless there is an effort and learning. Hence, studying and researching for 7 year. Then with that she wrote a book on the successive story Of her grandfather Vithal Balakrishna Gandhi. Earlier days Vithal Tiwari followed the path of great leaders Mahatma Gandhi and Lal Lajpat rai freedom fighters. Equally struggled with underprivileged slum background with the title "Beyond Pipes and Dreams- Life of Vithal Balakrishna Gandhi."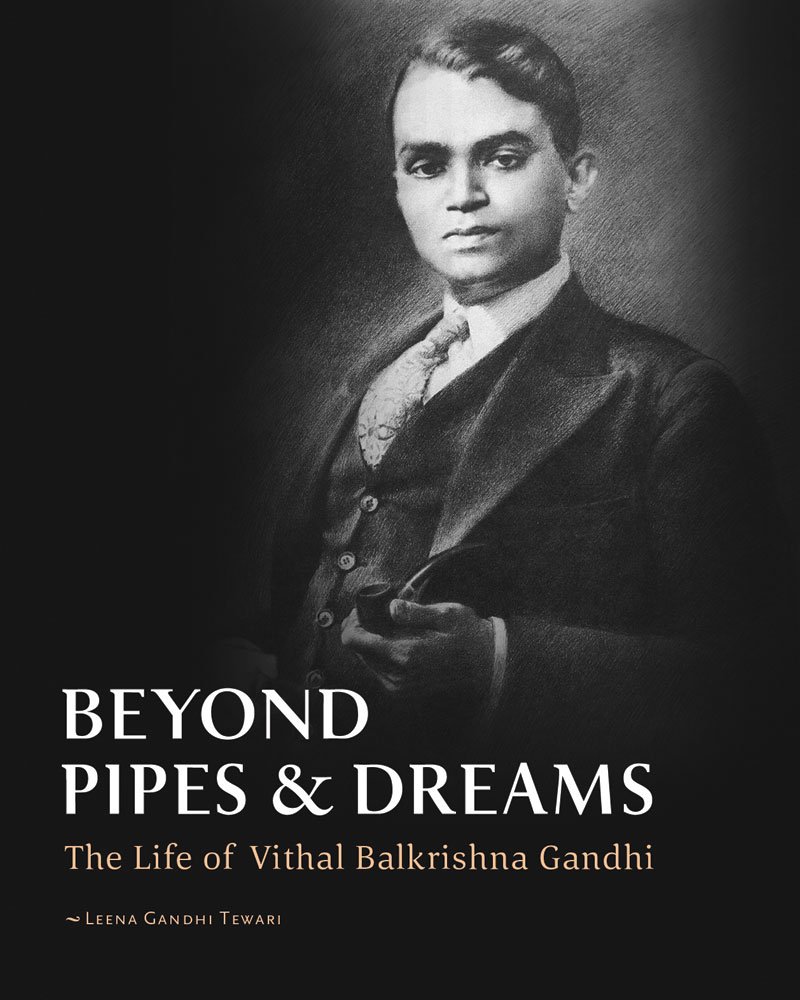 Being concerned about humanitarians, Leela, along with Dr.Sushila Tiwari, supported deprived girls wherever women mentored through educational instruction, dance, and computers.
She is also part of many philanthropist activities. In 2019, she donated moreover US$4 million and ranked 3rd among the top women philanthropist of 2019. Further explicit helping, led her to stand as 23rd in Hurun India Philanthropist 2019. 
Likewisely, as her grandfather and mother Dr. Sushila she inherited social reform and the nature of helping. Overall she also helped underprivileged women build careers and stand in prestigious society.
Person Life
Leela got married to Prashant Tiwari, who is MD of USV private limited. Though a great business tycoon she loves spending time along with her husband and her sweet children, Vilas and Aneesha. 
She was in Forbe's 2021 list of richest 100 Indians and furthermore she listed in Forbes's 2021 list of top 1000 billionaires worldwide. Inspiring many young women entrepreneurs with courage and knowledge anything can happen. 
Also Read: Mandira Bedi | Story of a Multi Talented Women
What is leena gandhi tewari net worth?
Lenna's current net worth is valued at $4.4 billion.
What is leena gandhi tewari age?