Limor Fried | Success Story of the Prominent Engineer
Limor Fried is the founder of Adafruit Industries. It is a multi-million dollar open-source hardware company with its headquarters located in New York, USA. Limor designed Adafruit in her dormitory while studying at the Massachusetts Institute of Technology, Cambridge. Adafruit designs several electronic products, tools, and accessories. Limor has created a revolutionary company that provides education, promotes female engineers, and runs a successful open-source hardware foundation.
About
Limor is an American electrical engineer. She became one of the biggest names in the tech world by creating Adafruit Industries. The company provides more than 3,500 technology products. It is known to be one of the biggest open-source hardware companies in Manhattan. The company generates revenue of $50 million annually. Currently. Adafruit is the fastest-growing company in New York. In 2018, Forbes listed Limor in its "Top 50 Women in Tech" list.
Early Life
Limor was born in the United States of America. She grew up in Boston. As a child, she was introduced to "Logo" in school. She loved playing the board game. Growing up, she used to draw her favorite cartoon characters and take a printout. It was a huge deal back then to get a printout from a color printer. However, Limor loved to draw new things every day and see them on colored paper.
At a young age, she developed a passion for creating new things. She was amazed at how her creative thoughts could come to life with the help of technology. As time passed by, Limor started building and tweaking gadgets. She wanted to create her own set of unique gadgets. She continued modifying and building new devices. Limor dreamed of becoming an engineer. She was certain that it is the only field that'll allow her to achieve her aspirations.
While studying in a high school in Massachusetts, Limor frequently visited the Massachusetts Institute of Technology. Free internet, a challenging environment, an entrepreneurial ecosystem, and appealing technology programs attracted Limor to MIT. She dreamed of studying there. However, she went to Boston University for her studies. While studying at the university, she was still determined to join MIT. As a result, she was transferred there. Her dream finally came true by joining the world's topmost university.
Beginning of Career
After joining MIT, Limor gained more knowledge about electrical engineering. She was studying in the Department of Electrical Engineering and Computer Science. She spent the day doing her classwork and at night she used to work on her projects. For a long time, she assembled gadgets and sold them online. Simultaneously, she shared her designs with classmates at the university. By 2005, she started making small electronic hardware kits. Moreover, she began assembling radios, MP3 players, and cellphone jammers. Limor shared her engineering notes and production progress online to help people who wanted to build the same things. She wanted to build an open-source community.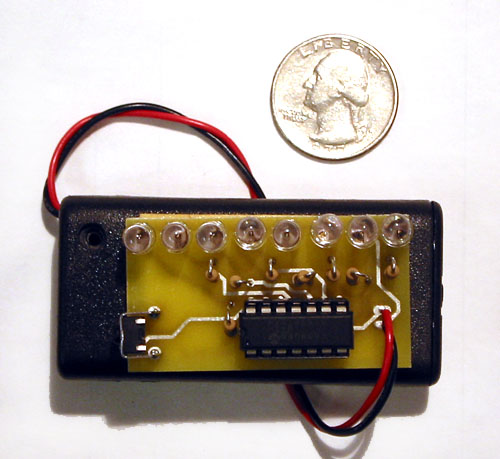 Simultaneously, Limor was working on her thesis. Soon, she started developing electronic devices for commercial use. One of them was MiniPOV. MiniPOV consisted of eight blinking LED lights that could make an image or message appear to be floating in the air. Later on, Limor designed MintyBoost Kit. It was a tin-based charger that could be used for charging MP3 players, cellphones, and any other gadget with a USB charging port.
Origination of Adafruit Industries
Limor's college advisor required all students to create a website and share their innovations online. Consequently, Limor created a website named Adafruit Industries. She started documenting her projects on the site along with all the devices she developed during her high school days. Soon, people from all corners of the globe started visiting her website. They wanted to build similar devices. Limor connected with them and helped them in building the products they wished to create. After completing graduation, Limor moved to New York and joined Eyebeam, a non-profit Art & Technology Center. She worked with Eyebeam for a year and expanded Adafruit's presence in the technology world. She wanted to create the best products and help people of all ages and skill levels.
Adafruit's Unprecedented Success
Within a year, Adafruit grew progressively. It attracted thousands of people to its revolutionary open-source business. Limor was developing products that people wanted to use and recreate. Adafruit originated several well-designed and user-friendly kits in 2006. Limor also began posting tutorials on her website and soon became a renowned face of the technology world. She was clear about her goal as the CEO of Adafruit Industries. Limor wanted to take the world one step ahead with engineering, learning, and sharing.
During the post-9/11 days, Limor decided to establish a proper office for Adafruit Industries. The rates were relatively cheaper. Hence, Limor moved Adafruit to a 50,000-square-foot area in the heart of New York, Manhattan. In 2009, she won the Pioneer Award from Electronic Frontier Foundation for her contribution to the open-source hardware and software industry. By 2010, the company had only eight employees. However, their product sales were more than $3 Million.
Today, the company has more than 100 employees. In the last decade, Limor won several accolades for her participation in the world of open-source technology. She's one of the most successful pioneers of open-source hardware and software. She is highly influenced by Lady Ada Lovelace, the world's first female mathematician and computer programmer. As of now, Limor is working towards making Adafruit the best open-source company in the world with user-friendly kits and growing the STEM (Science, Technology, Engineering, and Mathematics) field for learners.
Also read: Justine Ezarik | The Most Successful Female Tech YouTuber in the World
When did Limor Fried founded Adafruit Industries?
Limor Fried founded Adafruit Industries in 2005.
What is the net worth of Limor Fried?
Limor Fried's net worth is estimated to be $28 million.
Where are Adafruit's products made?
Adafruit manufactures all of its products in NYC.