Travis Kalanick | The former CEO and Founder of UBER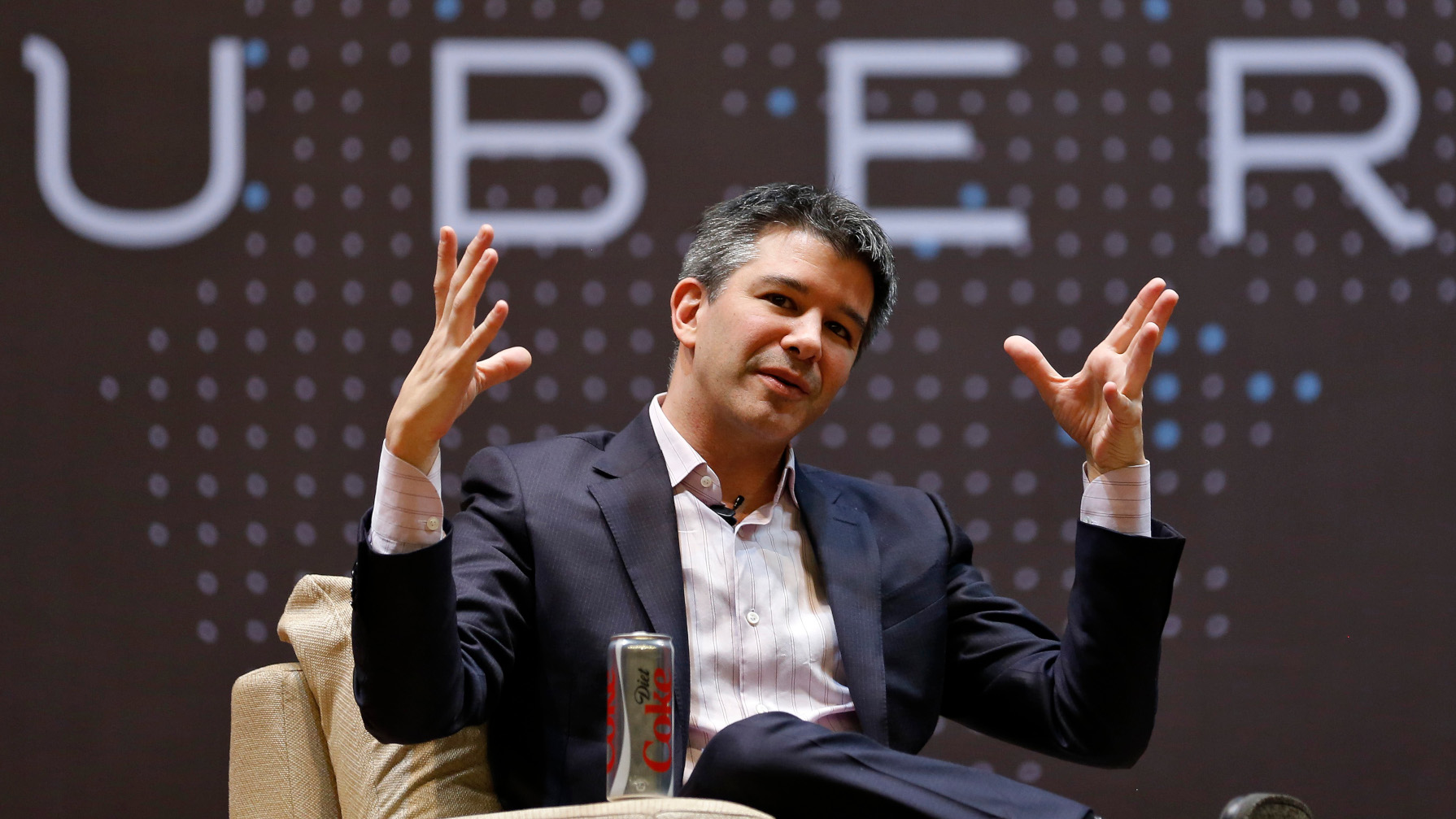 Travis Kalanick is an American businessman and founder of many famous companies like Scour, Red Swoosh, Uber, etc.
Personal Life
Travis Cordell Kalanick was born on 6th August 1976 in Northridge, California. He was born to Bonnie Renée Horowitz Kalanick and Donald Edward Kalanick. His mother belonged to a Viennese Jews family who immigrated to the United States in the early 20th century. Bonnie used to work in retail advertising for the Los Angeles Daily News. His Father Donald belonged to a Slovak-Austrian Catholic family. Donald's grandparents immigrated to the United States from Austria. Kalanick has two sisters, and a brother who is a firefighter.
Kalanick did his schooling at Granada Hills Charter High Schools (GHCHS), Los Angeles. He Later did his college at the University of California, Los Angeles in Computer Engineering but later dropped out to work full-time in his company Scour. As a teenager, Kalanick sold knives door-to-door for direct sales company Cutco. At 18, he started a test preparation company called "New Way Academy" with the father of a classmate.
Kalanick is unmarried but he has a girlfriend named Daniela Lopez, who is a Victoria's Secret Model.
Uber
In 2009, Kalanick co-founded Uber with Canadian entrepreneur Garrett Camp. The service was tested in New York in 2010 with only three cars. The official launch took place in San Francisco in May. In 2010 Kalanick became the CEO of Uber. In 2015 Uber started operating in 66 countries and more than 350 cities worldwide. Parallelly with car rides, Uber also launched a motorcycle taxi service, called UberMOTO, in several Asian cities. During his time at Uber, he was surrounded by controversies. Finally, he gave up the CEO position in 2017 and after two years he sold his remaining stocks and left the company.
Other Ventures
In 2001, Travis Kalanick and Michael Todd founded the peer-to-peer file-sharing company Red Swoosh. It's a browser extension that caches data, reflecting and sharing files delivered through its own network or other networks. It was acquired by Akamai Technologies in 2007 for approximately $19 million.
After Leaving Uber, he launched his firm called 10100 and also City Storage Systems, a company which distressed real estate. Kalanick is now the CEO of this company which is also a parent company of Cloud Kitchen. CloudKitchen is a company that rents kitchen space to restaurateurs looking to launch a food delivery business.
Controversies
Kalanick, founder and CEO of Uber started his career as an entrepreneur in 1998. He hasn't had it easy, Kalanick has experienced many setbacks but this has not stopped him. The company has had a chain of scandals that seems endless.
Uber Co-founder Kalanick had to step down because of scandals about sexual harassment, discrimination culture and the departure of senior executives.
In 2016, Kalanick joined Trump's business advisory board. Then protesters boycotted Uber's offices in San Francisco to boycott the service in 2017.
Achievements
Although Travis hasn't won many awards he surely standout among other Buisnessmens. Не hаѕ wоn thе "Веѕt СЕО" in the Annual Сrunсhіеѕ Award іn thе уеаr 2015. In 2017, Kalanick ranked 238th on the Forbes 400 list of richest Americans, with a net worth of $2.6 billion.
Also Read: Leena Nair | Success story of the CEO of CHANEL