Madan Gowri | The success story of this Tamil YouTuber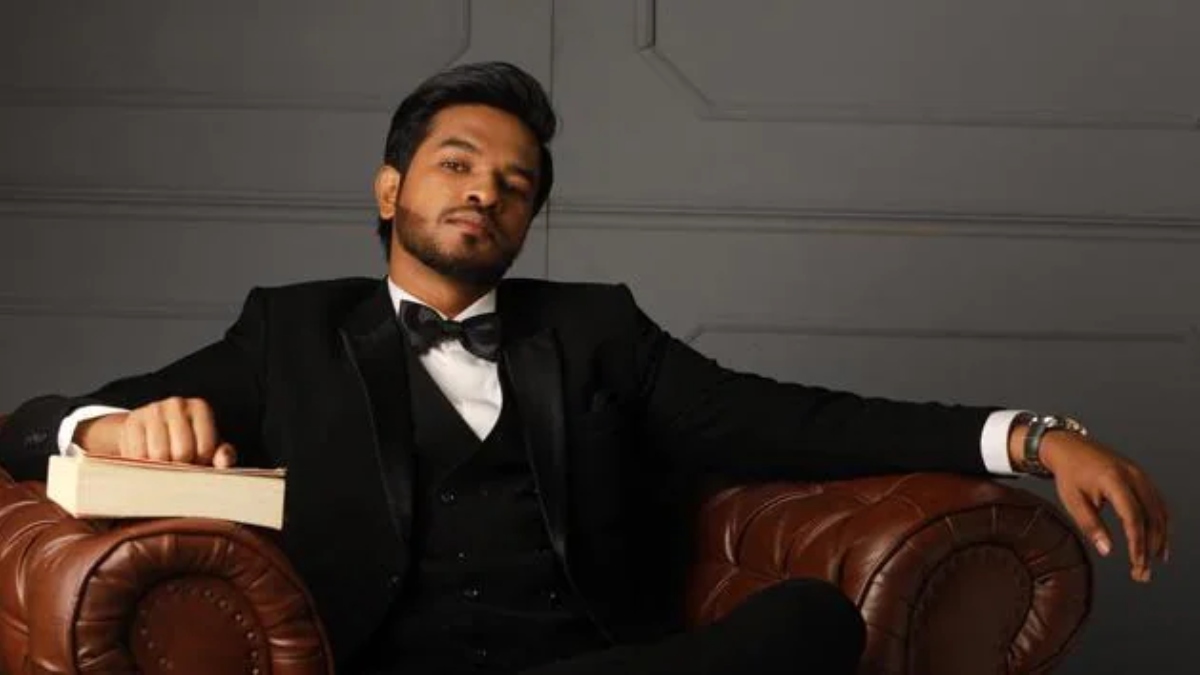 Madan Gowri is an Indian YouTuber who creates videos in the Tamil language. His videos cover various topics ranging from history, science, and politics to philosophy and current affairs. Gowri has 5.93 million subscribers on his YouTube channel. Initially, he made videos in English and Tamil but later shifted to only Tamil as there were significantly fewer creators in Tamil. Gowri started his channel in 2013, and initially, he did not have much of a reach. Buthis track gained momentum after constant hard work and putting out videos constantly. Here's Madan Gowri's success story.
Early life
Madan Gowri was born on May 28, 1993, in Thoothukudi, Tamil Nadu. He belongs to a Tamil family. Gowri completed his schooling at Sainik School, Amaravathinagar, and Dolphin Public School, Madurai. Later, he enrolled in Kalasalingam Academy of Research and Higher Education, Srivilliputhrur, to get an undergraduate degree. Later, he attended Amrita Vishwa Vidyapeetham, Coimbatore, where he received an MBA. 
Gowri then went to the State University of New York for his Master of Science (MS), Management and Business Analytics degree. After finishing his studies, Gowri worked for several companies, including echoVME, Cognizant, and Bosch Engineering. During his final year of college, Madan went through a breakup and found comfort in YouTube. This is how his YouTube journey started, and he never looked back. 
Madan Gowri's career
After a bad breakup, Madan Gowri started creating YouTube to comfort himself. He started his channel in 2013 and posted his first video on December 5, 2013. Initially, he did not get low views on his videos. But after a few moments, his channel started gaining traction. Madan's videos are straightforward. He chooses a topic in his videos and briefly explains it to his viewers. The topics range from politics and current affairs to technology, science, and history. Gowri researches the topic thoroughly before talking about it. Gowri is a one-person army and does all the work, such as filming, editing, and uploading, by himself. 
Initially, Gowri filmed his videos in English. Later, he realized that very few creators made videos in Tamil, and there was a considerable gap. Hence, he decided to switch to Tamil. Before YouTube, he worked as an analyst in an IT company. Gowri quit his job to follow his passion. He took a significant risk but succeeded. In addition to making YouTube videos, he has also interviewed renowned cricketer Harbhajan Singh and given a TEDx Talk. In 2019, he became the highest-earning YouTube creator in the Tamil language. He recently launched his news app, Kokru, which crossed 2,00,000 downloads in just 48 hours.
Madan has around 6.38 Million subscribers and 1.8k videos. Along with this, he also acknowledged YouTube trends in making funny shorts. His channel name is Madan Gowri, and the link – MadanGowri. His most famous video is
With his funny shorts, he hosted a new channel, "Madan Gowri Shorts," with 41.9k subscribers. As growing towards success with his passion, he finally won his first luxury car. He also posted a video on his YouTube channel. And Madan Gowri gave First Award Speech at Blacksheep Digital Awards 2020 by Black Sheep.
Madan Gowri's story
Madan Gowri quit his high-paying job and followed his dreams. He was always passionate about creating videos and wanted to help the masses. His story teaches us that we should never give up. Initially, his channel did not get any views, but he did not lose hope. He worked hard every day to keep his track going. Hard work is the key to success. It teaches us dedication, determination, and perseverance. Secondly, we should always try to learn from our mistakes. Finally, always believe in yourself and follow your dreams. 
Also read: Radhika Ghai Aggarwal | The success story of the founder of ShopClues
Madan Gowri's net worth?
Madan Gowri Net Worth is $5 Million.