Mango | Success Story of the Illustrious Fast-fashion Brand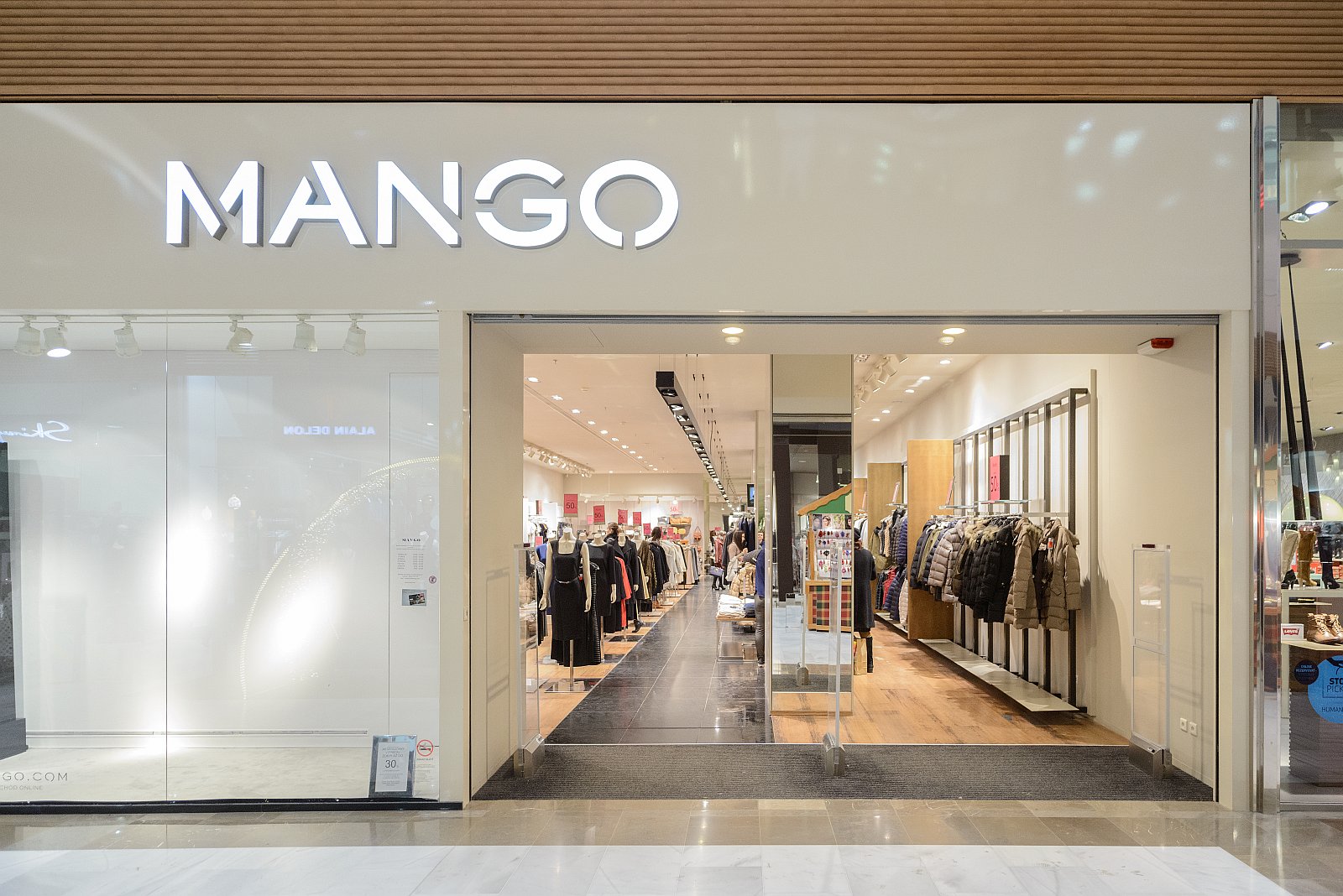 Mango is a Spanish clothing company. It offers various innovative, classy, and well-designed clothing and accessories. Founded in 1984, the brand has garnered massive popularity in the last decade. It's famous for its premium craftsmanship, sustainability, and chic couture. The brand has mastered midlife styling. Mango is the one-stop shop for fashion necessities for millions of women. Through its sustainable collection, it has captivated the fast-fashion industry, leaving behind Zara and H&M in terms of popularity among middle-aged women.
About
Headquartered in Barcelona, Spain, Mango is one of the most prominent fast-fashion brands in the world. It has more than 1200 stores across 91 countries globally. It has gained one of the topmost positions in the competitive fashion world. Founded by two Turkish immigrants, Isak Andic and Nahman Andic, Mango offers premium apparel to men and women. A-list celebrities like Kate Moss, Naomi Campbell, Miranda Kerr, Kendall Jenner, Gigi Hadid, Katie Holmes, Jessica Alba, and Naomi Watts have endorsed the brand.
Founders
In 1953, Isak Andic was born in Istanbul, Turkey. Coming from a Sephardic Jewish family, Isak spent his childhood in Turkey. He had a brother named Nahman. In 1969, he and his family emigrated from Turkey to Spain. The family started living in Barcelona. Upon moving, Isak and Nahman decided to set up a business. The brothers began selling hand-embroidered t-shirts and clogs. Gradually, their business started to flourish. In the early 70s, Isak and Nahman opened shops in Barcelona and Madrid. They named their brand 'Isak Jeans.' Initially, they stocked only their products. However, with time, they started stocking other brands.
Establishment of Mango
After a few years, Isak and Nahman's business started gaining recognition across the cities. In 1984, the brothers and fellow entrepreneur Enric Cusí established 'Mango.' Isak named the brand "Mango" after a trip to the Philippines. On his trip, he tasted the fruit for the first time. He named his brand Mango because it is pronounced in the same way in every language. The trio began Mango with a single store in Barcelona. Within a year, the company opened five outlets across the city. Initially, it started off as a small clothing business. Eventually, the brand grew progressively within five years of establishment. By 1988, Mango had 13 outlets across Spain.
Pathway to Success
After gaining nationwide recognition, Mango expanded its business overseas. In 1992, the company opened two outlets in Spain's bordering country, Portugal. By 1993, Mango opened its 100th store in Spain. At the time, it was a massive achievement for a clothing brand to open 100 outlets across the country. Consequently, the company started improving its concept and logistics system. It began evolving as the largest clothing retailer in Spain. Soon, it started gaining recognition across the globe. Mango focuses on providing its customers with a modern, sustainable, and classy look. Women loved its unique designs, superlative craftsmanship, and affordability. By 2000, Mango had improved its logistics service exceptionally. By adopting the latest technologies, it began distributing 30,000 garments per hour. In the same year, it opened its first online store.
2002-Present
By 2002, Mango opened 630 stores across 70 countries. It entered the advanced markets of China, Australia, Bulgaria, and Italy. In 2004, it expanded its business in newer markets of Azerbaijan, Estonia, Vietnam, El Salvador, and Macao. The following year marked the debut of Mango Touch. The brand launched Mango Touch as an essential mini boutique for women. It consisted of modern, elegant, and cosmopolitan designs. After gaining success in the European and Asian markets, Mango started expanding its business in Northern American cities. It opened stores in Los Angeles, San Francisco, Dallas, Chicago, Orlando, and Santa Monica.
2007-2013
2007 marked the establishment of Mango's most significant design center in Europe. In the same year, it opened a flagship store in SoHo, New York. Simultaneously, it collaborated with A-list celebs like Milla Jovovich, Penélope Cruz, and Elisabeth Hurley. In 2008, Mango launched its menswear collection. The brand introduced the line as 'HE by Mango.' The menswear collection showcased contemporary and quintessential ranges of clothing. Inspired by classics, the menswear line consisted of trendy yet everyday and urban styles. Followed by the success of its womenswear and menswear collection, Mango launched a kidswear line in 2013. It was named Mango Kids. In the same year, it launched a curve sizes line.
Present
In recent years, Mango moved most of its production to Asian countries. For over fifteen years, it has been operating more than 120 factories in Bangladesh. Other than Bangladesh, the brand operates in China, India, Sri Lanka, Pakistan, Morocco, Vietnam, Cambodia, and Indonesia. Since 2016, Mango's order quantity has been growing by 8-10% yearly. Every year, Bangladesh exports products worth 1 Billion USD. After the Covid lockdown, Mango launched a colorful, floral, and effervescent line of 100% sustainable garments. Presently, the brand offers jackets, coats, suits, sweaters, blouses, jeggings, shirts, trousers, denim jeans, skirts, tops, polo shirts, and quintessential accessories.
Also read: Staud | The Eminent Fashion Label from America
Why is Mango popular?
Mango is famous for its trendy, sustainable, and affordable clothing. Besides clothing, it offers a wide range of accessories. Another reason behind its popularity is its marketing campaigns. The brand has worked with iconic stars like Naomi Campbell, Milla Jovovich, Miranda Kerr, and Kate Moss.
Who founded Mango?
Two Turkish immigrant brothers founded Mango in 1984. It was founded in Spain by Isak and Nahman Andic. For almost four decades, it has provided its customers with sustainable, stylish, and elegant clothing.
Is Mango a fast-fashion brand?
Yes, Mango is considered to be a fast-fashion brand. Headquartered in Spain, the brand offers a wide range of men's, women's, and kidswear. It manufactures more than 70% of its products with sustainable materials.