Purplle | Story of multi-brand beauty retailer that turned into India's Unicorn  
The trend with beauty has been revolutionary over the years in personal care with cosmetics. But, seeking varieties in different platforms is just a mess of applications instead of the feature which could access all brands on individual choices. One such online platform that combines top beauty brands with customized technology is Purplle. Customized search engine techniques deliver the best product and personalized physical beauty care.
The brand has made its own identity in the mess of many other trending fashion industries. Moving forward with the trend and exploring new in the field was hectic. Eventually, a venture built in and turned it into an excellent unicorn business.
Start of Purplle
Assemble of brands and beauty along with advanced technology, Purplle came to existence in 2012 as Mumbai, Maharashtra, India headquarters. Three men, one plan was founded by Manish Taneja, Rahul Dash, and Suyash Katyayani, with around 40 lakhs of self-savings as the initial investment.
The days have passed people stopped hitting large furnishes customized decored places for the beauty are gone now. Everything is accessible through the tip of fingers. Purplle is an online store that sells cosmetics, fragrances, skin, and hair care products with the help of technology to showcase beauty brands and products.
Purplle is among the top online beauty and personal care platforms that ensemble around 600+ brands, including both national and international. The service provided by Purplle is differentiated as Beauty Product Marketplace, Salon Booking Marketplace, and Purplle Salons that give the best personalized soon experience for the customers.
Founders information
Manish Taneja (co-founder and CEO) – Alumni of IIT Delhi, was an intern at IITiam. Later he worked as an Analyst and Associate in Private Equity at Fidelity Growth Partners India and Avendus Capital, following Lehman Brothers.
Rahul Dash (co-founder and COO) – Completed Bachelor's degree from Kharagpur IIT and PGDM from IIM Ahmedabad. He served as TAS Manager at Tata Advanced Systems Ltd. and Tata Motors before Purplle worked in Tata Power Company as Senior Manager – Strategy and Business Development.
Suyash Katyayani ( co-founder and CTO) – Graduated from IIT Kharagpur. He started a career as a software engineer at On mobile as the earlier debut, and he is co-founder of VidyaCenter and later stepped into Purplle, which was a game changer.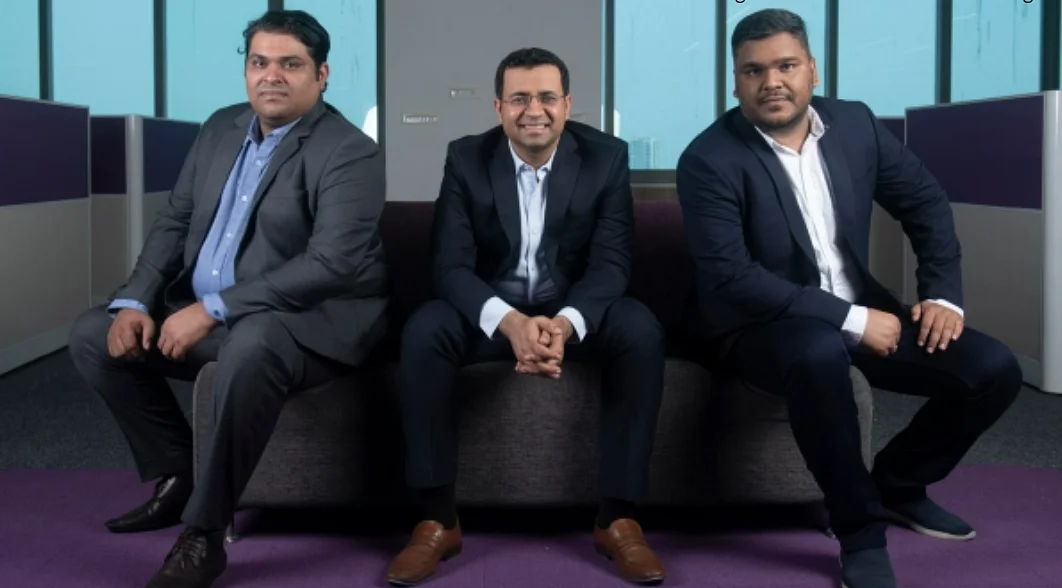 The business model of Purplle
A brand With direct customer service, it provides a beauty product online at user convince, easy appointment to the nearest saloon, latest trends in one. Still, it's easy to search with the powerful technological search engines.
It also helps to review and rewrite the product to help self and others to know about the product quality before buying it, just like other e-commerce sites. Yet Purplle made its mark in the market through the personal care space.
Stake analysis and revenue
Beauty is a business of momentum that raises its cost to any range. As products seemed to grow, the investor came along. The three investment rounds from Blume Venture Advisors, IvyCap Ventures, and JSW Ventures are $7 million. From raising $33million to $215 million company expanded a lot. Finally, in 2022 it stands third Indian unicorn in the online beauty brands with a valuation of $1.1 billion.
We are witnessing around 90% growth over the years with 7 million active users and 60,000+ products from more than 1,000 brands producing revenue of approximately $180 million per the year 2022.
Challenges that inspired
During the business's setup, very few dedicated online platforms focused on beauty products, and most of the saloons did direct interaction with customers. In thinking of this, marketing and advertising was the main task. Eventually, a plan to solve and sort the consumer needs would help build the right product.
It focuses on the youngster with advanced AI technology planning to move towards the Initial Public Offering in the coming years. All this shows it is not more away from becoming an e-commerce center resource for beauty brands.
What is Purplle and it's product?
An online store that sells cosmetics, fragrances, skin, and hair care products. It has around 30000+ makeup products and 20000+ skin care products along with daily deals and offers.
Is Nykaa and Purplle are same?
In the online beauty brands, these 2 are on the top list thriving and growing in the same segment. Also, each brand offers safe and secure varieties of payment modes for users' convenience