Mariah Carey | Success Story of the Legendary Musician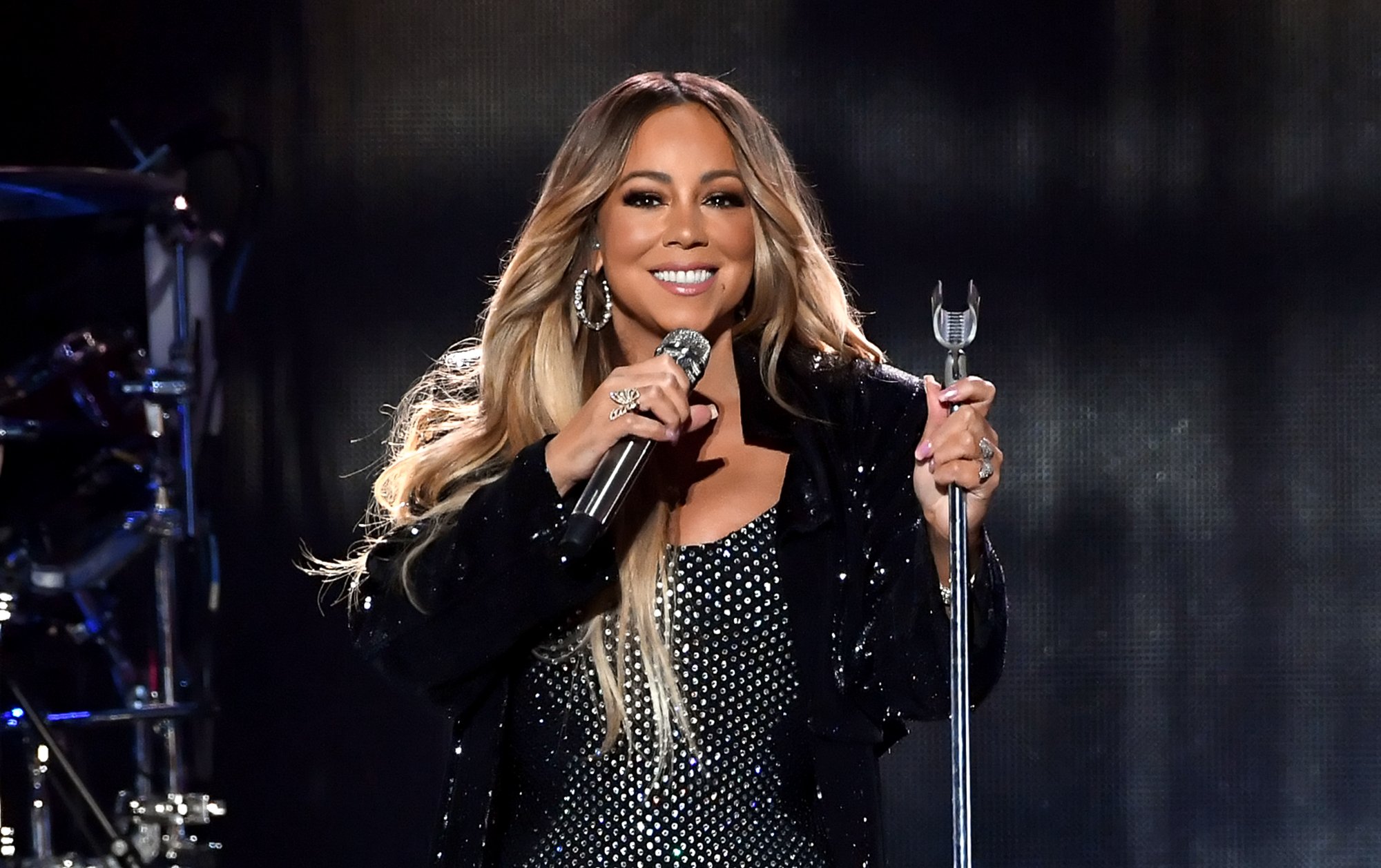 Mariah Carey is one of the most iconic artists of the generation. She has been a part of the music industry for over three decades. Mariah rose to prominence during the 1990s after releasing her debut album. In her long and successful career, Mariah has won five Grammys, ten AMAs, nineteen WMAs, and fifteen Billboard Music Awards. World Music Awards have titled her the best-selling female pop musician of the millennium. Mariah is one of the wealthiest artists globally. 
About
Mariah Carey is a globally-recognized singer, songwriter, record producer, and actress. Her 1994 single "All I Want For Christmas Is You" became one of the century's biggest hits. Mariah has sold over 220 million records worldwide. In her three-decade-long career, Carey has worked with iconic artists like Jay-Z, Michael Jackson, Gucci Mane, Snoop Dogg, Justin Bieber, Miguel, Nicki Minaj, John Legend, Ariana Grande, Khalid, and Katy Perry. Time has included Mariah in its 100 Most Influential Artists and Entertainers list worldwide.
Early Life & Struggles
On the 27th of March 1969, Mariah Carey was born in Huntington, New York, USA. Her father, Alfred Roy Carey, was an aeronautical engineer of Venezuelan and African-American descent. In contrast, her mother, Patricia Hickey, was an opera singer of voice coach of Irish lineage. Patricia's parents discarded her after she married Alfred. At the time, racial tensions impacted the community profoundly. Due to Alfred's African-American heritage, the family did not get acceptance from their families or society. The people in the Huntington community showed their anger toward the family fiercely. They poisoned the family's dog and set their car on fire in protest. Mariah grew up in a violent environment with her parents and two older siblings.
When Mariah turned three, her parents separated. After the divorce, Mariah rarely met her father. Later, her older sister moved in with Alfred. As a result, Mariah grew up with her older brother and mother. Patricia did several part-time jobs to make ends meet. During Mariah's early childhood, both her siblings were violent toward her. Mariah had a lighter skin tone compared to them. As a result, they treated her like an outsider. She had to encounter various inhumane experiences in her own family. Due to her mother, Mariah was introduced to music from a young age. However, her mother later tortured her for her musical abilities out of jealousy. During her elementary school years, Mariah's passion for music grew. When she reached high school, she started writing poetry. Later, she began working as a demo singer.
Beginning of Career
While working as a demo singer, Mariah got involved in the Long Island music arena. Soon after that, with the help of fellow musicians, she began working toward her demo tape. To pursue her musical aspirations, Mariah moved to NYC. Upon moving, she did several part-time jobs to make a living. Mariah shared a one-bedroom apartment with four girls. Soon after, Mariah became a backup singer for R&B artist Brenda K. Starr. In 1988, Mariah went to the CBS record executives' gala with Brenda. Mariah quickly handed in her demo tape to Tommy Mottola, the head of Columbia Records. As soon as Tommy heard Mariah's voice, he decided to sign her. However, he was unable to contact her. Simultaneously, another record label showed interest in signing Mariah. But after a bidding war, Tommy finally cracked the deal. Consequently, Mariah began her professional singing career.
Initial Years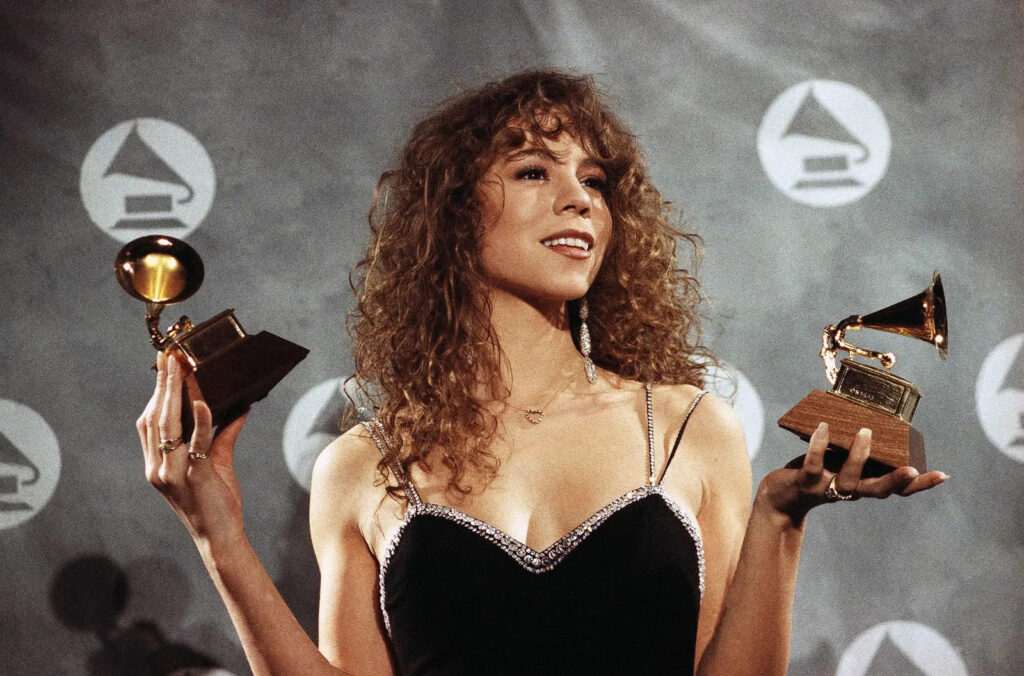 Tommy Mottola was confident that Mariah was the next big thing in the music industry. He spent over $1 million on publicity for Mariah's self-titled debut album. On the 12th of June 1990, Mariah released the album. It was not an instant hit. However, in its fourth week, it reached the 20th position on the Billboard 200 chart. Gradually, the album started gaining recognition across the States. Four of five singles from Mariah's debut album peaked at number one in the US. The album achieved critical and commercial success. As a result, Mariah became a star. She was just 21 at the time. In 1991, Mariah released her second studio album, Emotions. It received mixed-to-positive reviews and helped Mariah gain wider international recognition.
Worldwide Recognition
In 1993, Mariah released her third studio album, Music Box. It failed to garner positive reviews from critics. However, it was a huge commercial success. It broke several records and became one of the best-selling albums in music history. But it wasn't until 1994 that Mariah became a global star. On the 29th of October 1994, she released the track "All I Want For Christmas is You." The single achieved groundbreaking critical and commercial acclaim. There was no looking for Mariah after its release. She became an iconic musician of the era. Throughout the 1990s and 2000s, Mariah continued to create successful pieces of music. Simultaneously, she became a part of several Hollywood films. The entire music fraternity considers Mariah one of the most talented artists of the era.
Also read: Britney Spears | Success Story of the Legendary Musician
How old is Mariah Carey?
Mariah Carey is 53 years old as of 2022. She was born on the 27th of March 1969 in Huntington, New York, USA. Her father was an aeronautical engineer, and her mother was a former opera singer.
What is the net worth of Mariah Carey?
Mariah Carey's net worth is estimated to be $320 million. She has been a part of the music industry for over three decades. World Music Awards have titled her the best-selling female pop musician of the millennium.
Is Mariah Carey married?
No, Mariah Carey is not married to anyone as of 2022. However, she was married to Tommy Mottola from 1993-1998. Later, in 2008, Mariah married renowned TV host Nick Cannon. But the marriage ended in 2016.