Masayoshi Son | Success Story of A Japanese-Korean Billionaire
Masayoshi Son is a Japan-based Millionaire, a tech entrepreneur, and an investor. He was interested in business since childhood. At the suggestion of Japan's Mc Donald's president Den Fujita Son studied computer science. It made him inclined toward technology and he later became a tech entrepreneur and an investor.
About
Son is best known for his investment company Softbank. It invests in growing companies and emerging technologies. This third-generation Zainichi Korean is also famous for his philanthropic work. Apart from owning Softbank and mobiles, he is also the chairman of UK's Arm holdings. Son also owns the title of chairman of UK-based ARM Holdings. As the owner of Softbank, Masayoshi made hundreds of investments. The prominent one which made him into the limelight was an investment of $ 30 million in Alibaba group. It later grew to become $ 130 billion dollars in 2018.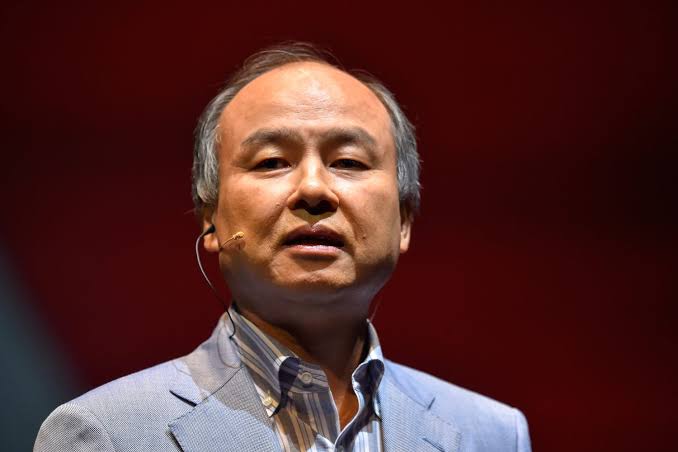 As per the Bloomberg billionaire index, Son's net worth is around $23.1 billion. Due to this, he holds the second position on the list of Japan's richest people. He is also in the 68th position among the world's richest persons. But since every coin has two faces. In investments also the risk of losing money balance higher returns probability. Son is a Japanese millionaire but he has lost the highest amount of money in the history of investment. He lost most of his money during the dot com crash of 2000.
Masayoshi Early Life and Struggles
Masayoshi Son was born on the island of Kyushu, Japan. He is known as the 'third generation of Zainichi Korean'. Zainichi Koreans are those, who have the ethnicity of Korean along with the citizenship of Japan. Masayoshi moved to japan during the colonial period. He worked in Japan as a miner. To live in Japan, Son's family built houses illegally on the land of the Japan National Railway. It made them face bad consequences. But later everything fell in place. Son had an interest in business since childhood. On the advice of Japan's McDonald's president Den Fujita. Son started studying English and computer science. He moved to California for studies where he completed high school at the age of 16. Later, he studied B.A. in economics at the University of California, Berkeley.
Masayoshi believed that Computer technology will bring the next revolution in the world. He started exploring the business sector while still a student. At first, he made an electric translater and sold it to a Japanese MNC Sharp Corporation for $1.7 million. His second business idea was to import second-hand Japanese video game and install it in dormitories and restaurants. He raised another 1.5 million this way. After graduating from the University of California, he started a Unison in Oakland which was later handed over to a Japanese Electronic company Kyocera. After returning to Japan from USA, Masayoshi used a Korean surname instead to inspire children of Korean ethnicity residing in Japan.
Masayoshi Success Journey
Son started his investment journey in 1995. at first, he bought shares of Yahoo! Later he moved towards Alibaba with a $ 20 million stake. Son's investment company Softbank owns 29.5% stake in Alibaba which worth $ 108.7 billion in 2018.
Although Softbank's Yahoo! stake soon dropped to 7%, Softbank made benefited from Yahoo broadband which was released in September 2001. Currently, Yahoo BB is prominent broadband in Japan. In July 2016, Softbank purchased a European technology company- 'Arm Holdings.' The price of the acquisition was around $ 34 billion. Son resigned from Alibaba board in June 2020. In the same year, Softbank signed an agreement with Nvidia. To hand over UK chip designer Arm Limited for $ 40 billion. Worried due to Fukushima nuclear disaster, he started investing in the direction of a nationwide solar power network. In March 2018, Son took his hand in the solar project development plan for Saudia Arabia.
Sun never hesitate in doing philanthropy work. He gave $ 20 million to the victim of the Tohoku earthquake and tsunami (2011). He also has announced to donate the rest of his salary until retirement.
Personal life
Son was studying in United State when he met his wife Masami Ohno. She is the daughter of a prominent Japanese doctor. Later, they married and had two daughters. Now, they live in a mansion worth $ 50 million. It has a technologically advanced golf range with the same weather and temperature as world's leading Golf courses. He also owns a house worth $ 117 million in Woodside, California. Son has three brothers. The youngest of them is the founder of Gungho Online Entertainment, a Japanese video game developer company. He is also an investor and an entrepreneur like Masayoshi.
Also read-PhonePe | A Leading digital Payment application in the trending market
When was Son born?
Son was born on 11 August 1957
What is Masayoshi Son known for?
Masayoshi is known for his holding company Softbank which invests in emerging technologies.