Nick Jonas | Success Story of the American Singer-Songwriter and Actor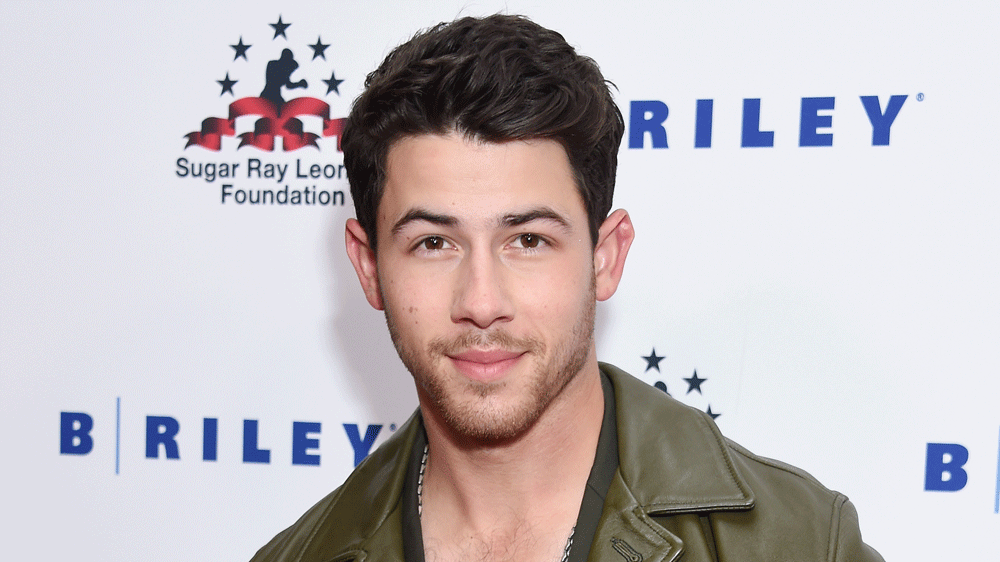 Nick Jonas is an American singer, songwriter, and actor. He was born on 16 September 1992 in Texas, United States. He began his career by acting on Broadway at the age of seven. In 2002, Nick's debut single came out, and it caught the attention of Columbia Records. He made a band with his older brothers, Kevin and Joe, and named it Jonas Brothers. The band's debut album, It's About Time, came out in 2006 through Columbia Records. Jonas Brothers split up in 2013 to focus on their solo careers. Nick Jonas got success through his commercially successful single Jealous.
Early Life
Nick Jonas was born on 16 September 1992 in Dallas, Texas, United States of America. He is the son of Denis and Paul Kevin Jonas. He grew up with two older brothers, Kevin and Joe, and a younger brother, Frankie.
Nick Jonas' career started at the age of six in a barber shop, where his mother was getting her hair cut, and was referred to a professional show business manager. He began working on Broadway. After signing with Columbia Records and making a band with his older brothers, they started working on their debut album. Jonas Brother's debut single came out in December 2005. Their debut album, It's About Time, came out on 8 August 2006. The album had a limited sales of 50,000 copies. Jonas Brothers left the record after seeing how badly Columbia Records managed the album release.
Breakthrough with Jonas Brothers
After signing with Hollywood Records, Jonas Brothers began working on their second album. The self-titled album came out on 7 August 2007. The album entered the top five of the Billboard 200 in the United States, selling over two million copies in the country.
Nick Jonas made his film debut in the Disney Channel movie Camp Rock. The film's soundtrack was released on 17 June 2008 and sold 188,000 copies in its first week in the United States. The movie became a major hit for the network, receiving 8.86 million viewers.
The band's success became wider after their third album, A Little Bit Longer, came out. It is Jonas Brother's highest-selling album to date.
Jonas Brothers Split and Solo Career
On 29 October 2013, it was officially confirmed that Jonas Brothers were splitting up for good. After the split, Nick Jonas began working on his solo projects.
On 10 November 2014, Nick's solo album, Nick Jonas, came out through Island Records. The album debuted at number six on the Billboard 200, selling over 37,000 copies in its first week of release. In the same year, he began working on his next album.
The album was Unhinged before release, but the name was changed to Last Year Was Complicated. Nick Jonas' collaboration with Tove Lo, Close, became the lead single of the album. The album sold a total of 66,000 equivalent album units in its first week of release, entering the Billboard 200 chart at number two. This marks his highest peaking effort as a solo artist to date.
Band Reunion
In January 2019, there were rumors that the Jonas Brothers were reuniting. On 28 February 2019, Jonas Brothers officially made the announcement of their return and the new single Sucker. It came out the next day. The band's fifth album Happiness Begins came out on 7 June 2019.
In October 2019, Nick Jonas became the coach for The Voice's eighth season. On 15 March 2021, Nick Jonas and his wife Priyanka Chopra announced the nominees for the 93rd Academy Awards.
Personal Life
Nick Jonas began dating Indian actress Priyanka Chopra in May 2018. He proposed to her a day after her birthday on 19 July 2018, in Crete, Greece. In August 2018, Nick and Priyanka's engagement took place in a Punjabi Roka Ceremony in Mumbai.
In December 2018, the couple got married in Umaid Bhawan Palace, Jodhpur, India. Their wedding took place in a traditional Hindu and Christian style.
In January 2022, Nick Jonas and Priyanka Chopra became parents to a baby girl, Malti Mary Chopra Jonas, via surrogacy. 
Also Read: Demi Lovato | Success Story Of The Famous American Actress and Singer
What is Nick Jonas famous for?
Nick Jonas is best known as one of the Jonas Brothers, a band formed with his brothers Kevin and Joe. He has appeared in films such as Night at the Museum: Battle of the Smithsonian (2009) and Careful What You Wish For (2015). He has also appeared television series Last Man Standing (2011) and Hawaii Five-0 (2010).
Is Nick Jonas diabetic?
Nick Jonas, who was diagnosed with type 1 diabetes at 13 years old, is helping raise awareness of the condition and working to help others who have diabetes to live their happiest and healthiest lives.