Nirvana | Success Story of the Popular American Rock Band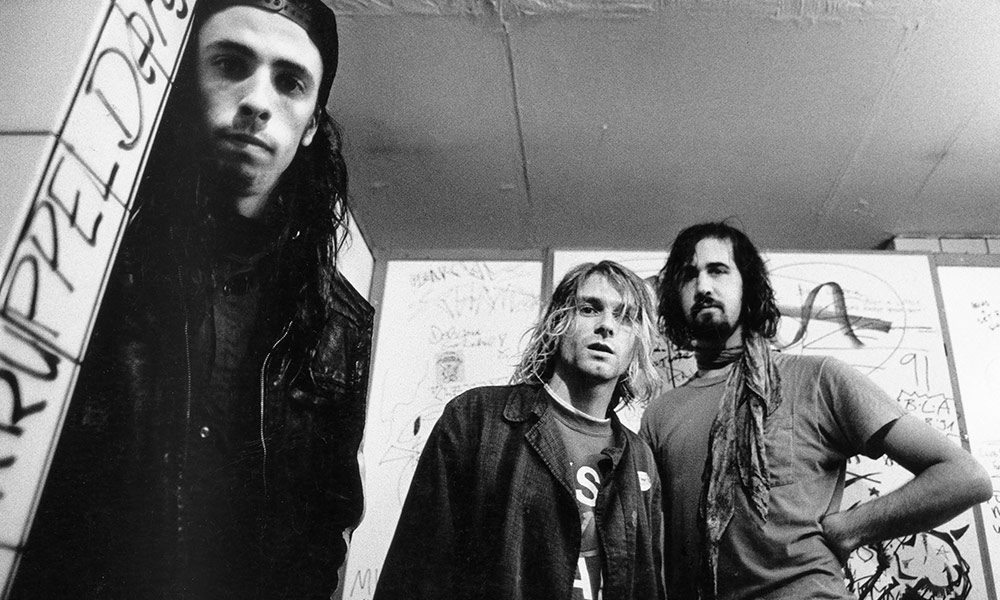 Nirvana was an American rock band founded in Aberdeen, Washington, the United States, in 1987 by Kurt Cobain and Krist Novoselic. They were the lead guitarist and vocalist, and bassist, respectively. The band made songs of an alternative rock genre, with Kurt Cobain being the primary songwriter. They went through many drummers before choosing Dave Grohl in 1990. Nirvana became part of the Seattle grunge scene by releasing their first album, Bleach, in 1989. They rose to fame with their super-hit single Smells Like Teen Spirit. Nirvana disbanded after Kurt Cobain's suicide in April 1994. They are one of the best-selling bands of all time, having sold more than 75 million records worldwide.
Formation and Early Years
Kurt Cobain met Krist Novoselic, a fellow punk rock devotee, during high school. His mom owned a hair salon, and the pair used to practice in the upper room of the salon. Kurt asked Krist to make a band with him. After months, Krist finally agreed, and they formed Nirvana.
The band name "Nirvana" was taken from the Buddhist concept, which Kurt Cobain thought as "freedom from pain, suffering and the external world," a concept that he can match with the punk rock ethos and ideology. Kurt said he wanted a name that would sound beautiful and meaningful instead of some mean and raunchy punk name.
Early Career
Nirvana released its first single, a cover of Shocking Blue's Love Buzz, in November 1988 on the Seattle independent record label Sub Pop.
After that, their debut album, Bleach, came out in 1989. The album got a decent amount of promotion and was not a significant hit. It was a steady seller and had initial sales of 40,000 copies. Kurt Cobain was upset with the label because of the small amount of promotion and distribution of the album. In late 1989, Nirvana's EP Blew came out, and Steve Fisk produced it.
In September 1990, Buzz Osborne of the Melvins introduced the band to drummer Dave Grohl, whose Washington, D.C. band Scream had broken up. He did an audition for Krist Novoselic and Kurt Cobain days after arriving in Seattle and was immediately was part of the band. 
Breakthrough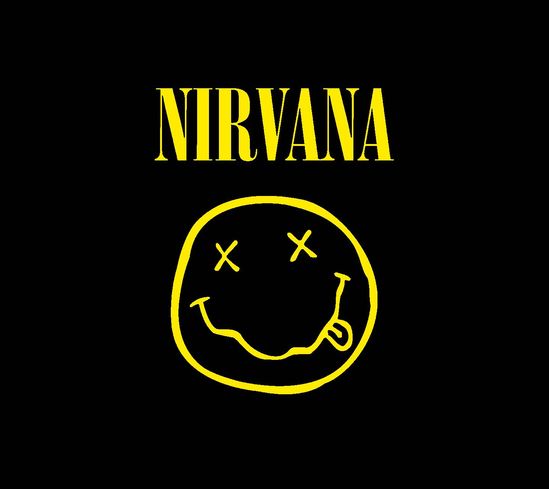 Nirvana began working on their first major album, Nevermind, in California. For two months, they worked on many songs. After the album was complete, its lead single, Smells Like Teen Spirit, came out and became a significant hit immediately.
The album was also a significant success by Christman of 1991, and it had already sold 400,000 copies in its first week in the US. In January 1992, the album displaced Michael Jackson's Dangerous at number one on the Billboard album charts and topped the charts in numerous other countries. Nevermind sold over 7 million copies in the US and over 30 million worldwide. Nirvana's success made alternative and punk rock a famous genre worldwide.
Final Months and Kurt Cobain's death
When Nirvana started working on their third album, they chose producer Steve Albini for his respect and reputation in the American indie music scene. The album was named, In Utero.
After the release of In Utero, it became an instant success. It topped many charts in both America and United Kingdom. It went on to sell over 5 million copies in the United States. That October, Nirvana embarked on its first tour of the United States in two years.
In early 1994, when the band was on their European tour, after the final show of the tour in Munich on 1 March, Kurt's wife found him unconscious in their hotel room. He had reacted to a combination of prescribed Rohypnol and alcohol. The rest of the tour went into cancellation after the incident.
Kurt Cobain had relapsed into his heroin addiction and went to rehab after that. He left the facility without telling anyone in less than a week and came to Seattle. A week later, on 8 April 1994, Kurt's body was found with a self-inflicted shotgun wound at his Washington Lake home.
Disbandment
Kurt Cobain's death drew international attention, becoming a public fascination and debate topic. Within hours, stocks ran low of Nirvana records in stores, and Nirvana sales rose dramatically in the United Kingdom.
The plans for a live album, Verse Chorus Verse, were left on hold as bandmates Dave Grohl and Krist Novoselic found going through album stuff without Kurt emotionally overwhelming. In 1996, the live album From the Muddy Banks of the Wishkah became the third consecutive Nirvana release to debut at the top of the Billboard album chart.
In 1994, David Grohl made a new band called Foo Fighters. Krist Novoselic refused to join and took part in political activism.
Also Read: Kurt Cobain | Success Story Of Nirvana's Lead Singer and Guitarist
What is the meaning of Nirvana?
Nirvana means the final beatitude that transcends suffering, karma, and samsara and is sought especially in Buddhism through the extinction of desire and individual consciousness.
How did Nirvana got so famous?
Nirvana are one of the biggest and most influential bands in music history. Formed in Seattle in 1987, they pretty much single-handedly catapulted alternative music into the mainstream when their second album, Nevermind, took the music industry by surprise and turned popular culture on its head on its release in 1991.