NoBroker | The success story of India's First Unicorn Prop-Tech Company
NoBroker is India's leading real estate platform that helps you buy, sell or rent a property in your area without any brokerage fee. This Banglore-based startup came into existence in 2014. Initially, Amit Kumar Agarwal, Saurabh Garg, and Akhil Gupta founded NoBroker to solve a shortcoming in the real-estate ecosystem. To date, it has 1000+ employees. With total funding of $ 424.5 million, Company has a valuation of $ 1.01 billion. As a result, it has become the first Prop-tech (prop stands for property and tech for technology) Company to touch the benchmark of $ one billion valuations, making it a unicorn. Let's go through the success journey of NoBroker.
About
This real estate company came into existence in 2014. NoBroker is a live example of renovation of the real estate sector by reinforcement of technology. Since It connects the property owner and Buyer directly, it adds transparency to the whole process. The disappointment due to the poor functioning of the online real estate sector encouraged Akhil Gupta, Amit Kumar Agarwal, and Saurabh Garg to enter into the real estate business. Currently, They have more than 1000 employees preparing NoBroker for new accomplishments. NoBroker is the first prop-tech Company to touch the benchmark of a Unicorn (Net valuation of $ 1 billion). With total funding of $424.5 million, the Company has a net valuation of $1.01 billion.
NoBroker Beginning
The idea of NoBroker emerged out of the blue on one fine day when Amit searched for a domicile in Mumbai in 2007. While searching, he spotted a gap in the operation of real estate online platforms. Almost every real state platform demanded a huge brokerage free. In Addition, every time the term agreement with the property owner renews, the brokerage fee is repaid. It adds load on the pocket of customers. At that time, Brokers were charging a high cost for their short intervention. This problem was evident in the real estate market. Hence they knew its solution would significantly impact a large section.
Amit proceeded on a new venture instantly. Akhil and Sourav were also facing similar problems. Hence, all three of them joined hands on a prominent issue. They knew their business model had vast potential and could yield significant results if executed properly. But they never run behind the unicorn label. They started with their focus on solving people's problems rather than increasing numbers. Finally, in 2013, they launched a platform for direct interaction of property owner and seller with the buyer and the renter for smooth communication. For the apparent reason, they named it NoBroker.
NoBroker Struggles
However, good intention doesn't pave a levelled road to success. NoBroker's path was also full of hurdles. Criticism from the broker was obvious. But there was more waiting for them on their way. It got extreme when some brokers attacked their offices. They had begun their journey with a road-facing office without safety measures such as CCTV or guards. Hence, their workplace was vulnerable to attacks. The resistance by brokers got extreme when some brokers attacked their office. But They didn't step back, knowing they were on the right track. Soon, the matter was over, and they were blooming in the market again.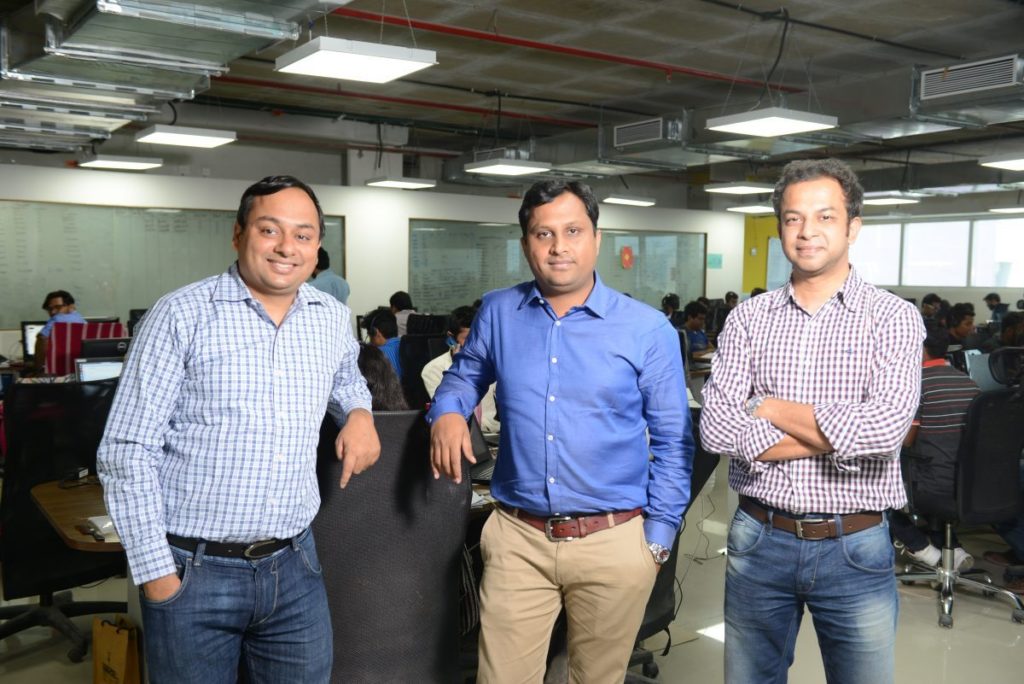 Their success mantra was working in close association with customers. Customer feedback helped to improvise the platform. The team believed in formulating a value product for the customer rather than building a product and assuming it is helpful to the customer. They didn't rush for profit. Instead, They took one year to hire the best HR and finance, team. Amit Agarwal has said in an interview that NoBroker is not about three founders, but it has several founders committed to different sub-segments of NoBroker. This subsegment includes financial and housing services etc. It was worth it because every other member of NoBroker is doing excellent in expanding the territory of the Company.
Way Towards Success
Starting from a small Bangalore office, NoBroker has reached several cities- Mumbai, Bengaluru, Pune, Chennai, Hyderabad, Delhi- NCR. Today, it is witnessing above 500,000 transactions per year with around 75 lack properties registered on its portal. So far, 1.6 crore users have already connected with NoBroker.
The company has grown to include several secondary services such as home loans and home services including movers, packers, house painting etc.
It also provides security services to residential places and shopping complexes under NoBrokerHood. Hence, this multidimensional platform has solutions for all your real estate problems. Making it a 'first of its kind' company.
Since 2014, the company has come a long way on its journey. While starting the startup, the founders never aimed for the valuation of $ 1 billion. Instead, all they had aimed was to add value to customer's life. Hence, their customers are very happy as NoBroker has become a Unicorn prop-tech company. The Founder has said that NoBroker's team is trying to solve the problem of people and will always keep doing so. It's the love of the people which have made them reach so far. And The unicorn label has added a sense of acknowledgement and external validation to their good work.
Finally, we can conclude that NoBroker is about a great vision and extraordinary teamwork.
Men Behind NoBroker
Amit Kumar Agarwal– Co-founder and CEO, NoBroker.
Akhil Gupta– Co-founder and Cheif tech and product officer, NoBroker.
Saurabh Garg– Co-founder and CBO, NoBroker.
Also read- PhonePe | A Leading digital Payment application in the trending market
When was NoBroker founded?
Amit Agarwal, Saurabh Garg and Akhil Gupta in March 2014.
Who is the CEO of NoBroker?
Amit Agarwal is the current CEO.