Pierre Omidyar | The success story of the founder of eBay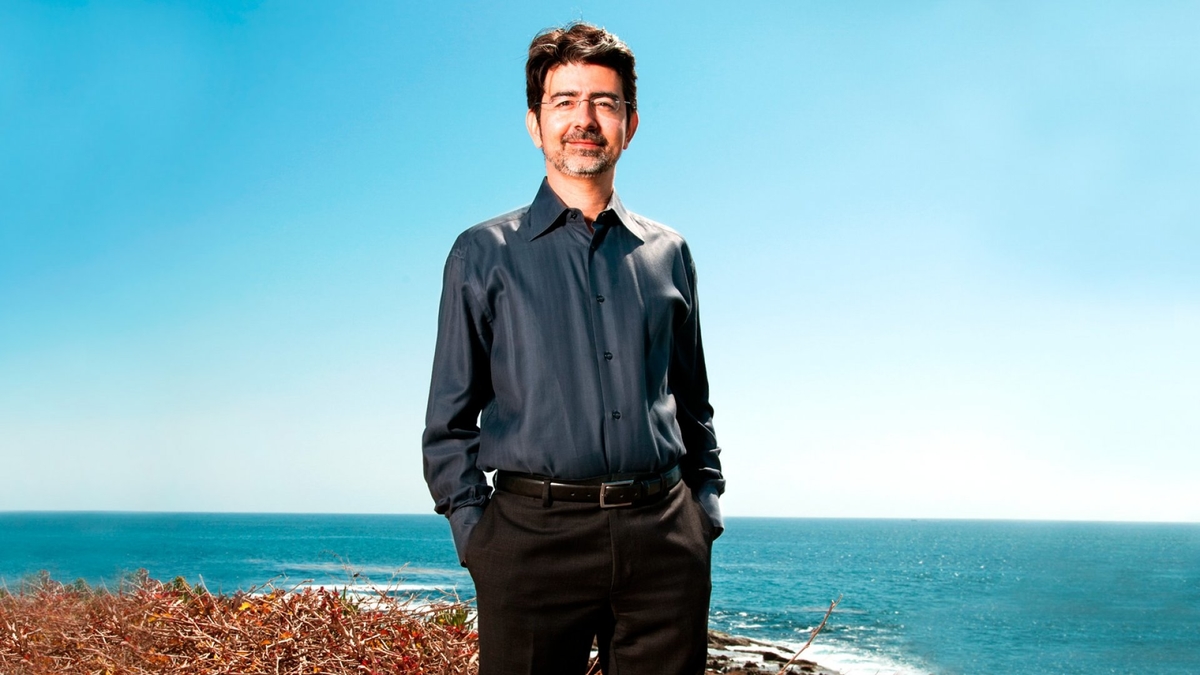 Pierre Omidyar is an Iranian-American entrepreneur, businessman, philanthropist, and billionaire. He is the founder of the multinational e-commerce website eBay. In 2021, Forbes ranked him as the 24th richest person in the world. Omidyar has a net worth of $21.8 billion. He founded eBay in 1995 to help people with easy access to markets. eBay's first product was Omidyar's old printer. Initially, there were no buyers, but the bidders began to come after a week. From starting the company as a hobby to building a $13.1 billion empire, Omidyar's story is very inspiring. Here's his success story.
Early life
Pierre Omidyar was born on June 21, 1967, in the city of Paris, France. His parents are Iranian who migrated to France for higher studies and better opportunities. Omidyar's father is a surgeon while his mother, who has a doctorate in linguistics, is an academic. The family then immigrated to the United States when Omidyar was a child. When he was in ninth grade, Omidyar began to show interest in computers.
After graduating from high school, he attended Tufts University. At Tufts, he graduated with a degree in computer science. Later, he also attended the University of California, Berkeley. After Berkeley, Omidyar started working at Claris, a subsidiary of Apple. He then co-founded a computer start-up called Ink Development in 1991. In 1995, he launched eBay and soon became one of the richest people in the world.
eBay
At the age of 28, Omidyar began writing the computer code for an online platform that allows people to buy and sell things directly. On September 4, 1995, he launched his online platform called Auction Web. He eventually renamed it eBay. The item listed on eBay was Omidyar's old laser printer. For a week, he did not find any buyers. Soon enough, bidders began to come in and he sold his printer for $14. Omidyar was shocked to see that people would buy a broken printer. Initially, he started eBay as a hobby and a way to make extra money on the weekends. But soon, his business blew up and started getting a lot of attention.
By 1996, eBay became a million-dollar business. After nine months, Omidyar quit his day job and began to focus on his company full time. Later, Omidyar brought in a new CEO and stepped down. In 1998, he became a billionaire. In such a short period of time, eBay became one of the most successful start-ups. Today, Pierre Omidyar estimated net worth is around $21.8 billion. In addition, he is also a philanthropist and signed The Giving Pledge in 2010. eBay's success is a result of its unique business model. Omidyar built an empire on his own.
Omidyar's story
Pierre Omidyar is regarded as the architect of digital commerce. eBay is operating in 30 countries with hundreds of millions of customers. Omidyar wanted to create a venue for people to buy things directly on an auction basis. His success story is very inspiring. Hard work is the key to success. It teaches us determination, dedication, and perseverance. We should always believe in ourselves and follow our dreams. Omidyar took a risk and quit his job to fully devote his time to eBay. If we believe in ourselves, anything is possible. Finally, we should learn from our mistakes and never lose hope.
Also read: Groww | The success story of one of the top investment platforms in India
How old is Pierre Omidyar?
When did he find eBay?
He launched eBay in 1995.