Eric Yuan | Success story of the Founder of Zoom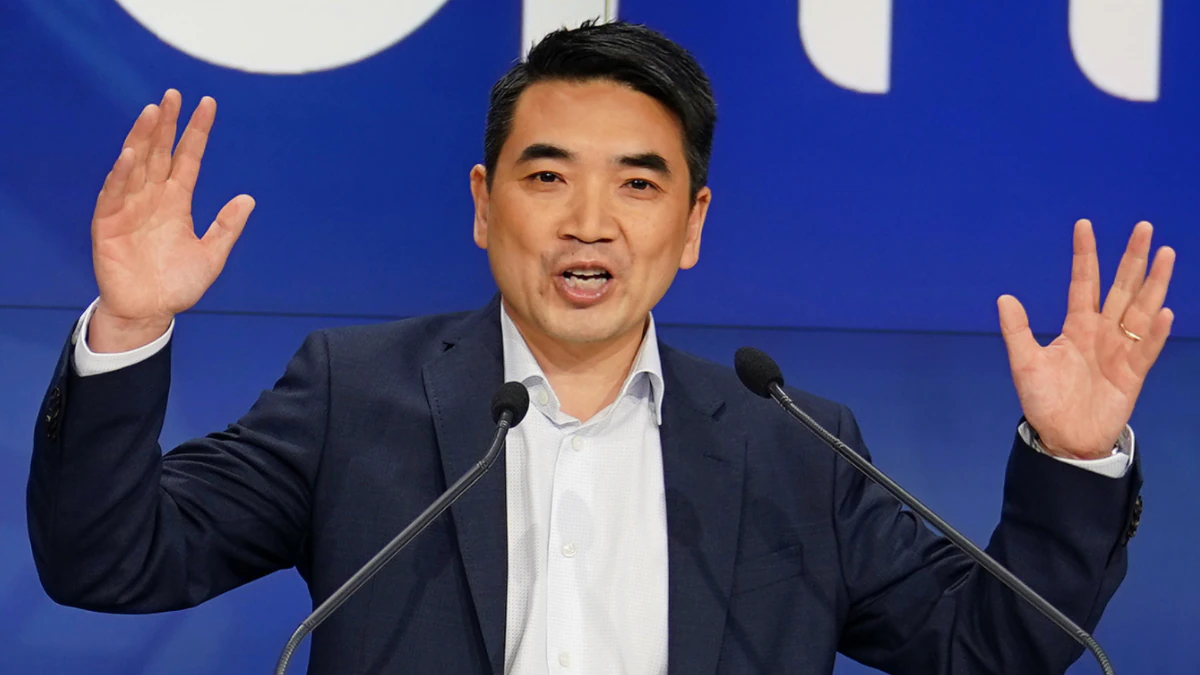 Eric Yuan is a Chinese-American businessman, engineer, and billionaire. He is the founder and CEO of Zoom Video Communications. Yuan's net worth is estimated to be around $17 billion. Due to the COVID-19 pandemic, people worldwide started using Zoom, and the company witnessed a remarkable increase. Yuan quit his job at Cisco Systems to start his own company. Before coming to the United States, his visa was rejected nine times, and he spoke very little English. Today, Yuan is one of the wealthiest people in the world. In 2020, Time magazine named him the Businessperson of the Year. Here's Eric Yuan's success story.
Early life and struggles
Eric Yuan was born on 20 February 1970 in China. His parents worked as geology engineers. In 4th grade, Yuan collected construction scrapes and wastes and recycled them for cash. After school, he attended Shandong University of Science and Technology, where he graduated with a degree in applied mathematics. During his first year of college, Yuan took 10-hour train rides to visit his girlfriend. This inspired him to create videoconferencing software as he wanted to find an easier way to see and talk to her. This idea had always been in the back of his mind, and he eventually created Zoom. After college, Yuan attended China University and got his masters in geology engineering. 
After his master's, he moved to Beijing. Later, he attended a training program in Japan. In 1995, Bill Gates visited Japan, and his speech inspired Yuan to move to the United States. Before moving to America in 1997, Yuan's visa was rejected nine times. He also spoke very little English and struggled to communicate. But, he did not give up. Finally, he reached the USA and joined WebEx, a start-up based on video conferencing. In 2007, Yuan became the vice president of engineering at WebEx.
In 2011, he proposed creating a smartphone-friendly video conferencing system. However, the idea was not welcomed at WebEx. Hence, Yuan decided to quit his job and start his own company, Zoom Communications. He served at Cisco WebEx for a long time until Cisco's team of ten engineers grew to two hundred engineers. He has played a vital role in WebEx's growth. He believed in himself and his idea. And His hard work paid off.
Zoom
After quitting his job at Cisco Systems, Eric Yuan started his own video conferencing company, Zoom Communications. He launched the software in 2013, and it had 1 million users by May. In 2017, Zoom became a unicorn company with a $1 billion valuation. Due to the COVID-19 pandemic, Zoom saw a significant increase in users as millions started using the application for various purposes. Yuan's net worth reached $17 billion in less than two years. He is one of the wealthiest people in the United States.
Today, the company is worth around $35 billion. Within two years, Zoom became more worth than Lyft and Pinterest. Yuan's hard work and passion helped him create one of the most successful companies in the world. He always believed in himself and his dreams. In 2020, Times magazine named Yuan the Businessperson of the Year. In addition, they included him in the Times 100 Most Influential People of 2020. 
Life Lessons From Eric Yuan
Initially, Yuan's idea of creating a web conferencing app was rejected. He went ahead and quit his job to pursue his dreams. We should always believe in ourselves and never give up. Hard work is the key to success. It teaches us dedication, determination, and perseverance. Finally, always try to learn from your mistakes.
Yuan's Personal Life
He Married 22 his girlfriend Sherry while studying master's at the China University of Mining and Technology (CUMT). And He used to trip around 10 hours to meet his girlfriend. Yuan became a permanent citizen of California, the US, in 2017. And also, he has three children.
Recent Update:
In 2021, Eric Yuan's net worth decreased by $4.6 billion. In October 2020, his net worth was more than $24 billion. However, after the lockdowns started easing globally, his company's significant demand decreased. Due to this, his net worth tumbled to $19 billion approximately. As of 2022, Eric plans to introduce several useful features in Zoom. Through the new features, he aims to make Zoom a better and more protected platform for its users.
Also read: Pierre Omidyar | The success story of the founder of eBay
When did Yuan create Zoom?