Preity Zinta | The success story of one of the best-known actresses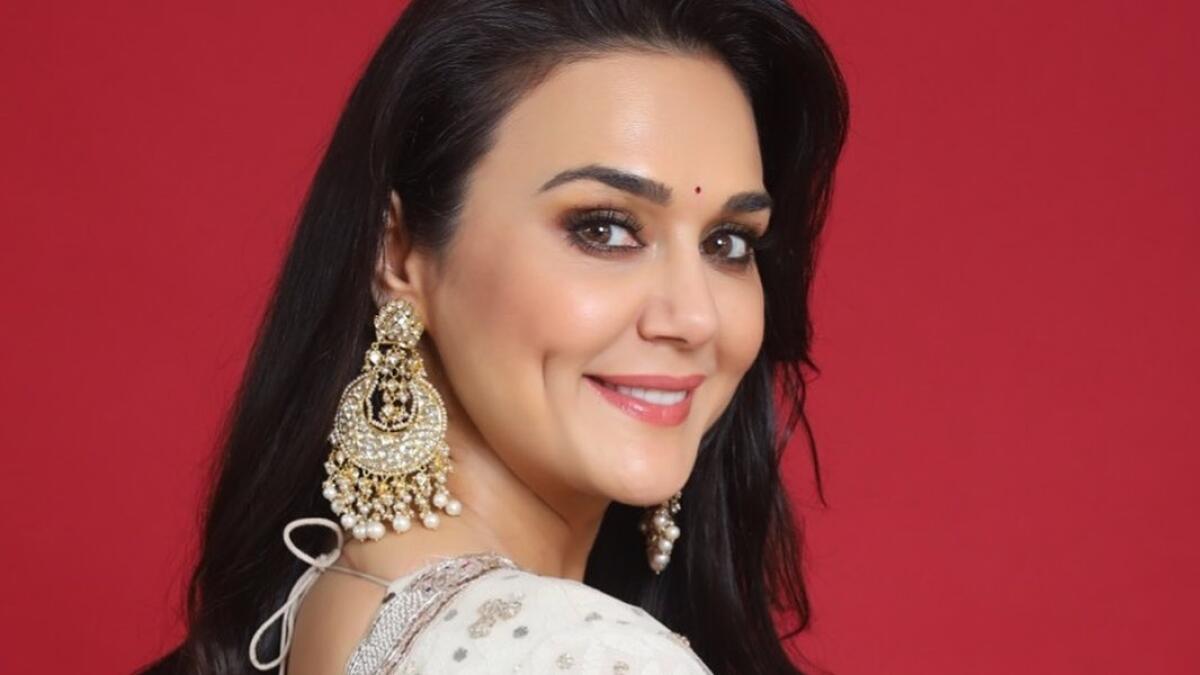 Preity Zinta is an actress and entrepreneur known for starring in several Bollywood films. In 1998, she made her acting debut with the film Dil Se. Zinta also holds a degree in English honours and criminal psychology. She is known in the Indian media as someone who always speaks her mind and straightforward personality. One of the best-known actresses of Hindi cinema, Zinta is acknowledged by many for having a career without any family relations in the industry. She also owns an IPL team and was the only woman to own one until 2009. Zinta lost her father to an accident at a young age and was severely affected by it. Here's her success story.
Early life
Preity Zinta was born on 31 January 1975 in Shimla, Himachal Pradesh. Her father worked in the Indian Army. When she was 13 years old, Zinta's father passed away in a car accident. The accident severely injured her mother, who remained bedridden for almost two years. This was a turning point in Zinta's life and it affected her deeply. During her childhood, Zinta was a tomboy and stated how her father gave importance to punctuality and discipline. She completed her schooling at the Convent of Jesus and Mary boarding school. In school, she developed a passion for literature and poetry. Zinta was a studious student and got good grades.
After school, she attended St. Bede's College in Shimla and graduated with a degree in English honours. Later, Zinta also received a postgraduate degree in criminal psychology. However, she decided to take up modelling as a career. In 1996, she met a director at a friend's party and landed her very first television commercial. After this, Zinta appeared in several commercials and catalogue magazines. Initially, she had no plans whatsoever of becoming an actress but eventually became one.
Preity Zinta's career
In 1997, Preity Zinta accompanies her friend to an audition in Bombay. The director of the movie, Shekhar Kapur, told Zinta to audition too. After seeing her audition, Kapur insisted her to become an actress. Thus, began her journey in the Bollywood film industry. In 1998, she made her acting debut with Dil Se, a Mani Ratnam film. In the same year, Zinta starred in another film called Soldier. The film became one of the top commercial hits of the year. Zinta won the Filmfare Award for Best Female Debut for her performance in both films. In 2000, she starred in Kya Kehna and the film dealt with the stigma surrounding being a single parent. The film became a box office success and Zinta gained recognition from the critics as well as the audience. 
In the early 2000s, she starred in films including Mission Kashmir, Har Dil Jo Pyar Karega, Farz, Yeh Raaste Hair Pyaar Ke, and Dil Chahta Hai. In 2003, Zinta appeared in three highest-grossing films of the year: The Hero: Love Story of a Spy, Kal Ho Naa Ho, and Koi Mil Gaya. She thus established herself as one of the top actresses in the industry. Zinta won several awards for her excellent performance in Koi Mil Gaya. Many praised her for her role in Veer-Zara, released in 2004. In addition to being an actress, Zinta is also involved with several NGOs. In 2008, she bought an IPL team, Kings IX Punjab. Today, Zinta is one of the most famous celebrities in India. She is known for being straightforward and expressing her honest opinions in public. Many have praised her for her incredible acting abilities.
Lessons we can learn
Even though Preity Zinta had a difficult childhood, she overcame all the obstacles. Her hard work and passion helped her reach new heights. Hard work is the key to success. There are no shortcuts. We should always believe in ourselves and learn from our mistakes. Finally, never give up and make the best out of every situation. 
Also read: Arshad Warsi | The success story of this underrated actor
Who is Preity Zinta married to?
She married Gene Goodenough in 2016.