Rajkumar Hirani | One of the Hindi Cinema's most prominent film makers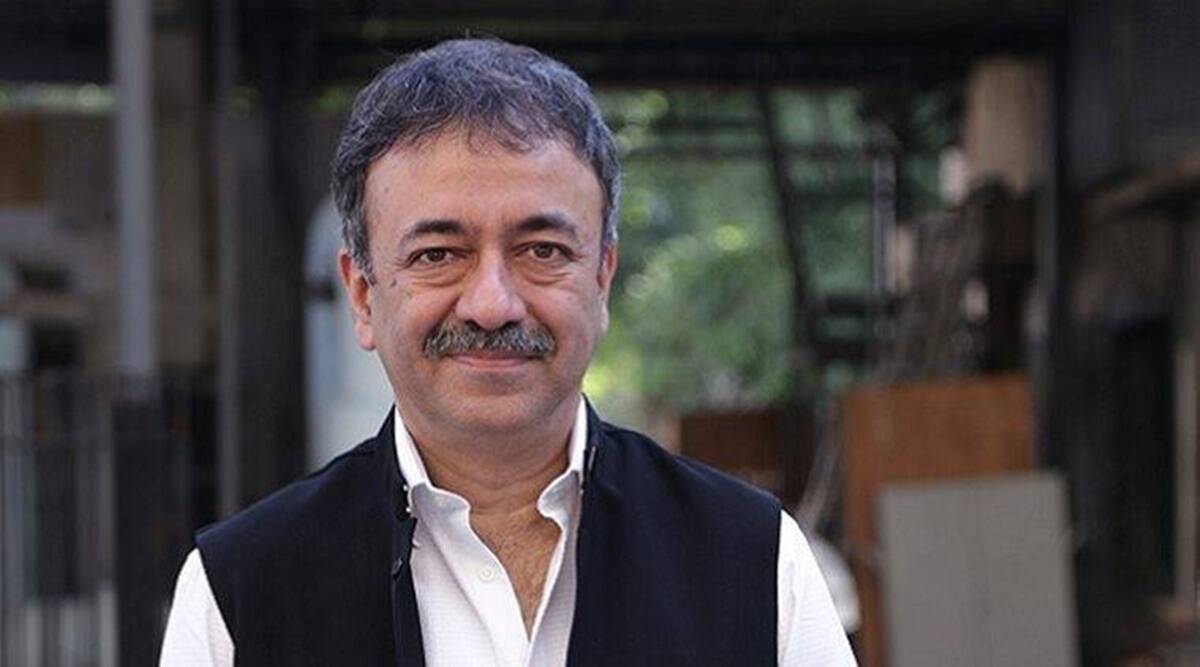 One of the prominent Bollywood personalities, Rajkumar Hirani, is a director, producer, screenwriter and editor. He is known for the five massive successful films: Munna Bhai M.B.B.S., Lage Raho Munnabhai, 3 Idiots, PK and Sanju.
All of them are among the highest grossing Indian films. Rajkumar Hirani is the recipient of several awards and recognitions for his excellent performance.
Early Life
Born on 20 November 1962, Rajkumar Hirani is the son of Suresh Hirani, owner of Typing institute and Sheela Hirani. Belonging from Nagpur, he has grown up in a Sindhi Family. He lived with his parents and siblings; sister Anju Kishanchandani and brother Sanjeev Hirani.

Rajkumar did his schooling at St. Francis DeSales High School, Nagpur, Maharashtra. Later, he enrolled at a commerce college for an undergraduate course. His parents wanted him to be a chartered accountant, but he was totally inclined towards acting.
Career
Initially, Rajkumar Hirani was into Film editing for many years. But he did not get good experiences, because of which he got into television advertising. With time, Rajkumar became a film advertisement director and producer. He was seen in a commercial for Fevicol and Kinetic Luna ad campaign.
Rajkumar was doing pretty well in the advertisement industry, but he desired to get into film direction. For this purpose, he took a break from advertising and began working with Vidhu Vinod Chopra. He directed 1942: A Love Story film promo and trailer.
Initial Success
In 2003, Rajkumar Hirani, in the film Munna Bhai M.B.B.S. made his directorial debut. The film got critical appraisals from the public at a broad level. Rajkumar's performance got appreciation. With worldwide earnings of 330 Billion, the film was both a financial and commercial hit. As a result This gained Rajkumar Hirani his first award. This was Filmfare Award for Best Screenplay.
The second part of the Munna Bhai franchise, again directed by Rajkumar Hirani, released in 2006. This film was also a major commercial success. It made the Box Office with earnings of over 1.2 Billion. The film gained the status of Blockbuster and became the third highest-grossing film of that year. As a result Rajkumar received several awards including Critics Award for Best Film award, Best Story award and Best Dialogue award.
Breakthrough
Rajkumar Hirani experienced a Breakthrough in the year 2009. He directed comedy-drama film 3 idiots. It featured Aamir Khan, R.Madhavan, Sharman Joshi and Kareena Kapoor. The film gained broad level appreciation. And as a result, became the highest-grossing Bollywood film. It performed very well at the Box Office, with earnings of 4.6 Billion. Because of which Rajkumar earned the third National Film Award for Best Popular Film Award. Along with Filmfare Best Screenplay and Best Story Award. After this film, Rajkumar Hirani ranked among Hindi cinema's most prominent filmmakers.
Up next, In December 2014, Hirani released the film PK. It showcases Aamir khan as an alien and actress Anushka Sharma as a journalist. The film earned 854 crores, proving to be a great success. It got pretty positive reviews and commercial appreciation.
Subsequently, In 2018, Rajkumar Hirani gave us another super hit film Sanju. It was a biopic of Bollywood actor Sanjay Dutt. It features his story of overcoming his addiction to drugs, a spoilt relationship with his father and his comeback in the film industry. The film received critical reviews from critics and audiences. It became the film for the highest single-day collection ever. As a result, It earned 586 crores and ranked as the highest-grossing Bollywood film of 2018. Also, it gained seven nominations at the 64th Filmfare awards.
Also Read : ZAKIR KHAN | A SUCCESSFUL FAILURE