Ratan Tata | Success Story of The Charismatic Leader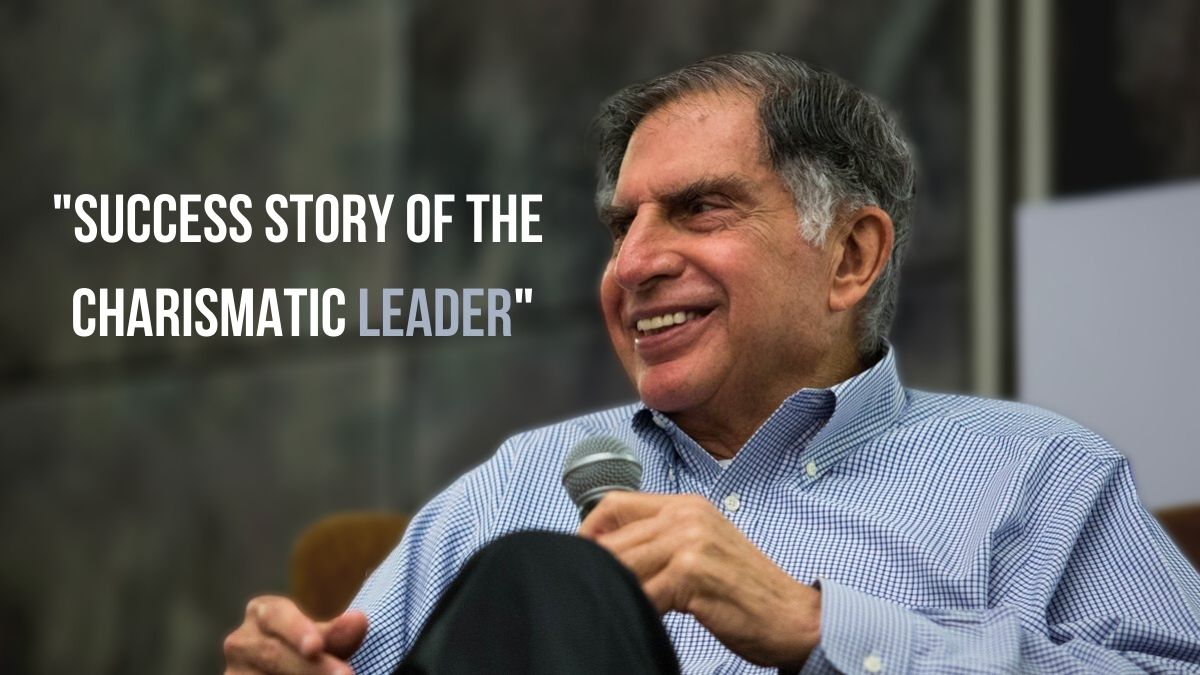 Ratan Naval Tata is a man who doesn't need any introduction. In India, no one is left who didn't hear this name. He is the inspiration of many young entrepreneurs. He is a simple man with a big heart. Even though he belongs to a wealthy family, he never took power and money for granted.
Early Life of Ratan Tata
Ratan Naval Tata was born on December 28, 1937. Tata had a little disturbed childhood. Because when he was ten years old, his parents separated, which was not expected then. He was raised by his grandmother, Lady Navajbai Tata. He did his schooling at Cathedral and John Connon School. After that, he went to study at Cornell University to study architecture and structural engineering. Later he pursued a management course at Harvard University.
Beginning of Ratan Tata Career
In 1962, he joined the Tata Group. He started with a real job in his father's company, and today he owns a billion-dollar company. All the generation of Tata's was able to manage the Tata group. But Ratan Tata multiple the Tata's wealth. He became the Chairman of the Tata Group in 1991. In his 21, he brought international recognition to the Tata Group. All this was possible through his excellent business skills. Everything didn't fall in place quickly. He strived hard to build his successful empire.
Failures and Success of Ratan Tata
Before becoming successful, Ratan Tata also experienced failures. While we all celebrate and recognize his success, what's overlooked is the path that got him here. A way that is often marked with loss. But despite the several setbacks and failures he endured in the business, and he never gave up. He worked even more challenging and learned from his past mistakes. During his service, he has undergone many failures. In 1998 he launched Tata Indica Car. Unfortunately, Car failed to gain customer attention, so the board and committee members suggested Ratan Tata sell the Car to Ford Company. Then Ratan Tata went to Ford's headquarters to discuss the terms of the deal, but Ford's Chairman said to Ratan Tata.
"When you don't know anything about passenger cars, why did you start the business. We are doing a favor by buying your Business."
He returned to Mumbai after hearing this without signing the deal. These words didn't drain him but gave him even more confidence. He wanted to prove people wrong with his determination and dedication. After a few years, Tata Indica was profitable, and suddenly Ford Company launched two luxurious cars, Jaguar and Land Rover. But unfortunately, Ford Company faced a loss at that time. The tables turned, and Ratan Tata put forth an offer to the Ford Company. He said he was ready to buy these cars. He told Ford Chairman and committee members to visit Mumbai for the deal. Therefore he purchased the Jaguar and Land Rover division of Ford and later turned them into profit. This was his silent revenge for the failure he endured. His artwork and intelligence have aided him greatly in his success journey.
Successful Ventures
In 2009 Ratan Tata again faced a failure when he launched Tata Nano. He wanted every Indian to own a car, so he introduced Tata Nano Car, which an average family could afford, but Tata Nano failed to gather customers. But he didn't lose hope. He kept trying harder each time he fell. During Ratan Tata's tenure, the company's revenues grew manifold, totaling Rs.475 721 crores in 2011-12 from a mere Rs.10,000 crore turnover in 1991. He solely believed in his goals, and his confidence made these come to life.
He never gave up after each failure; he was determined to turn all the losses and setbacks into a remarkable successes. His passion and hard work never failed him. After building this enormous empire from scratch, he retired on December 29, 2012, when he turned 75. Cyrus Mistry was appointed as his successor. But he returned in 2016 to replace Mistry. Ratan Tata has his share of failures, but he walked past the hurdles and challenges with his head held high. He never let down his confidence. He was confident about taking risks as he trusted his abilities. Tata is a personification of persistence and dedication.
Donations and grants
In 2014, Tata endowed the IIT Bombay and formed the Tata Center for Technology Design, which was made to suit the needs of people with limited resources. They had given a massive amount of 950 million dollars, the highest ever. They had also donated $750 million to the Centre of Neuroscience, IISc, for studying the cause of Alzheimer's and appropriate diagnosis and treatment.
Honors and Awards
He received the Padma Bhushan in 2000 and Padma Vibhushan in 2008, the third and second highest civilian honors awarded by the Government of India.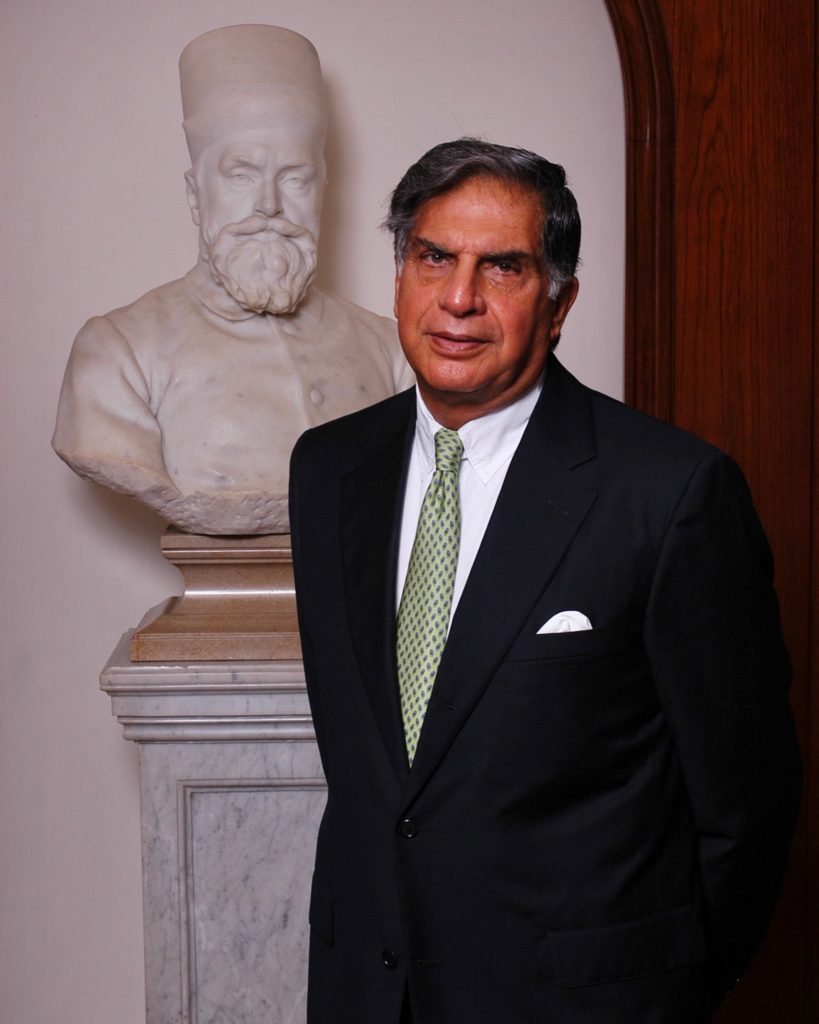 Recent Updates
Very recently, in the year 2021, on October 8, Ratan Tata announced taking over Air India. In January 2022, Air India was handed over to the Tata group of Companies with 100% stakeholdings. Air India came under Tata after 69 years of being under the control of the Government. Later, in 2022, Ratan Tata announced that he will establish a network of seventeen cancer care centers in Assam. He aims to make cancer treatment accessible in the Eastern part of India. He had already integrated seven cancer care centers by April 2022. At the inauguration, Ratan Tata stated that in the near future, Assam will be recognized as a state with world-class cancer treatment facilities. Moreover, he said that he will dedicate the last years of his life to making Assam a recognized state across India. India's prime minister, Narendra Modi was also present at the event. Through the establishment of cancer centers, Assam will be equipped to serve millions of cancer patients.
Life lessons from Ratan Tata's life
Ratan Tata's story genuinely motivates and inspires all young entrepreneurs. Remember, do not grow with a view that something can't be done. You, in the years ahead, are going to be leaders of this country and shape the destiny of this country. Never give up on your values, and always have faith in yourself. Falling back is a part of life. Never let your failures define you. Always be open to criticism; you can always have a constructive way out of it. Similarly,
step out of your comfort zone and be ready to take risks. Trust your abilities and work hard. Your efforts are sure to pay off someday.
Also read: Akio Morito | The failure to a success story
How old is Ratan Tata?
Ratan Tata is 83 year old (28 December 1937).
What is Ratan Tata's net worth?
Ratan Tata's net worth is $1 Billion.