Remo D'Souza | The success story of one of the most renowned dancers in Bollywood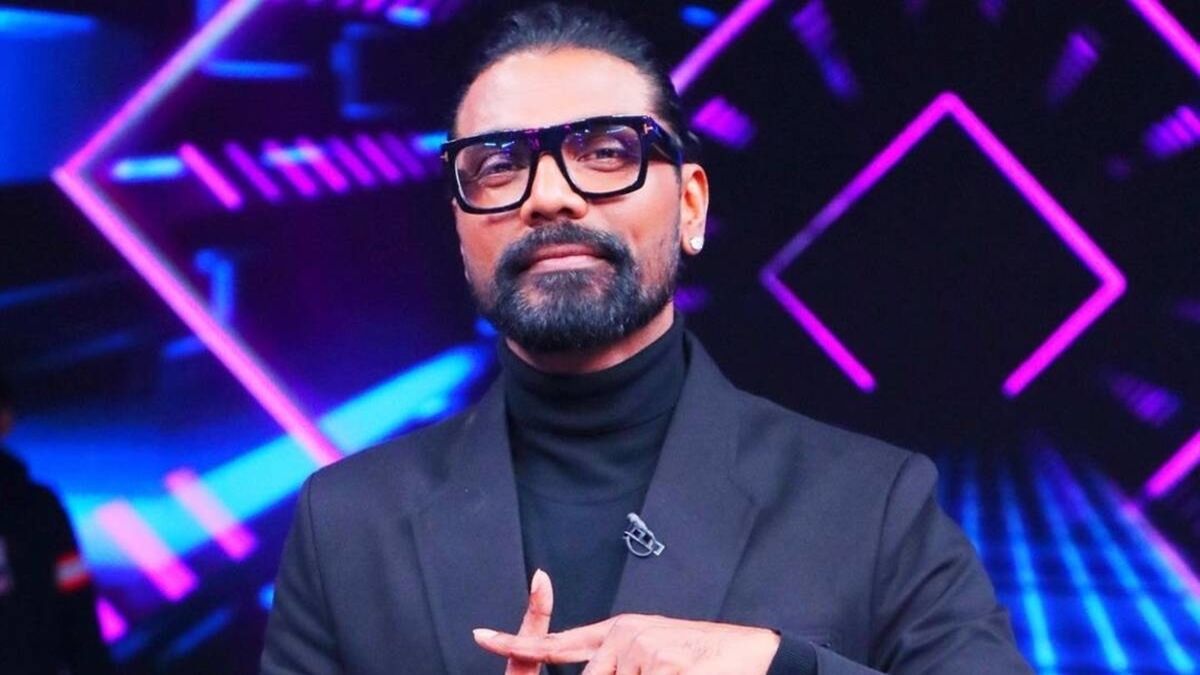 Remo D'Souza is one of the most renowned dancers and choreographers in the Bollywood Industry. Apart from choreographing, The dancer has also directed films. Remo D'Souza's journey to the top was not a cakewalk. He faced hardships before tasting success. His passion for dancing helped him overcame those hardships. His success story is inspiring to many around the world.
Early life and struggles
Remo D'Souza was born on 2 April 1974 in Olavakkode, located in the Palakkad district of Kerala. His parents named him Ramesh Gopi, which he changed later. His father served in the Indian Air Force and he completed his schooling in Jamnagar, Gujarat. From a very young age, Remo wanted to become a dancer. His father wanted him to join the Air Force but Remo had other plans. His mother encouraged him to follow his dreams and he moved to Mumbai.
In Mumbai, he began dance classes with the name Super Brats at Churni Road for his living. Initially, he had four students but gradually the number increased. At one point he had no money, not even to pay his rent. Somehow, he managed to save up money and survived. Later, he set up two more branches with the help of his friends.
His first break
He got noticed for the first time in an All India Dance Competition. At that time, Ahmed Khan was working on Ram Gopal Varma's Rangeela and was on the lookout for fresh faces. Remo D'Souza auditioned got selected. In the beginning, he was rejected due to his dark complexion and features. Luckily, Ahmed's assistant knew about his amazing dancing skills and insisted he select Remo. That was his first big break as a dancer and jump-started his career. Soon, he became the assistant of Ahmed Khan.
After assisting Ahmed Khan for one year, he decided to take on an independent project. But at the same time, he was worried whether this would work out or not. Anubhav Sinha gave him his first video and it was Sonu Nigam's album Deewana. Choreographing Sonu Nigam's Deewana in 1999 proved to be a milestone for the dancer. The video became a huge hit and later he worked on many more videos along with Anubhav and others. During that time, he worked on four music videos in one day. He kept on getting offers for films and the rest is history. Today, he has more than a hundred films under his belt that he has choreographed in his whole career. He has also judged various dance reality shows like Jhalak Dikhla Jaa, Dance India Dance, Dance plus, etc. This gave him the recognition which he rightly deserves.
His journey in the world of direction
Apart from being a choreographer, Remo also stepped into the world of direction. He made his directorial debut with a Bengali film called Lal Pahare'r Katha in 2007. In the year 2011, he directed another film called F.A.L.T.U which turned out to be yet another cornerstone for him and received good reviews from the critics.
He wanted to bring the genre of dance films to the limelight and his dream became a reality when he directed "ABCD" in 2013. This film turned out to be a huge hit and inspired thousands to achieve their dreams. Then came "ABCD 2" in 2015 and in 2020 his third movie as director caught everyone's eye, the "Street Dancer 3D".
Remo D'Souza is a versatile dancer and director who followed his dreams and never gave up. His journey to success from Ramesh Gopi to Remo D'Souza is nothing short of inspiring. We should never accept defeat and always move forward. There will be risks along the way, but they will lead you in the right direction.
Awards
Remo has won the Best Choreography award at the Screen, Zee Cine and International Film Academy Awards for the superhit song Badtameez Dil from Yeh Jawaani Hai Deewani. For the same movie, he has won the Producers Guild Film Awards for the song Balam Pichkari. His ABCD franchise has won the Best Choreography Award for all the songs. His Choreography for the song Deewani Mastani was also recognized at the National Film Awards 2016. Very recently in 2019, he got the Filmfare Award for the Choreography of the song Ghar More Pardesiya featuring Alia Bhatt and Madhuri Dixit.
Also read: Dharmesh Yelande | The inspirational success story of the talented dancer
With which movie did Remo D'Souza make his directorial debut?
Who is Remo D'Souza married to?
Lizelle D'Souza, an Anglo-Indian from Mumbai