Robert Kiyosaki | The success story of the talented American businessman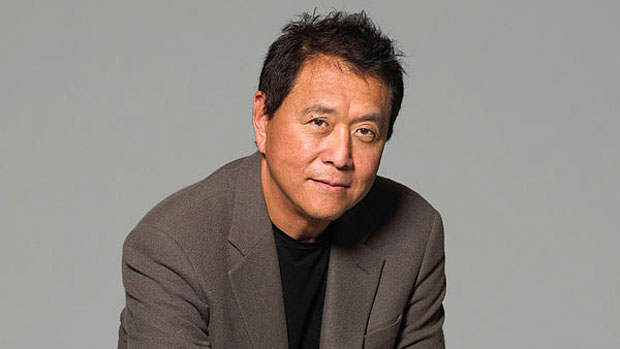 Robert Kiyosaki is an American businessman and author. His success story didn't happen overnight. He went through his share of failures and hardships but despite all these he never chose to give up in life. He is the founder of Rich Global LLC and the Rich Dad Company. This firm works on providing personal finance and business education to people in the form of books and videos. His success journey is surely an inspiration to all people aspiring to reach their goals in life. He is a very persistent and hardworking individual and this has majorly aided him in his success story.
Robert Kiyosaki's early struggles :
Robert Kiyosaki was born in 1947 in Hilo. He belongs to the Yonsei generation of Japanese Americans. Aa a kid, Robert was very attentive. He completed his schooling from Hilo High School. Following his schooling he went ahead to attend the United States Merchant Marine Academy. From here he graduated with a Bachelor of Science degree. Following his graduation he took up a job but walked out of it in 6 months to serve as a helicopter gunship pilot. After years of toiling he chose to decide his future and went ahead to start his business.
Robert Kiyosaki tackles a lot of failures and setbacks throughout his journey. His journey wasn't smooth. He had a number to obstacles to walk past but he aced a number of failures along the way. He went ahead to start a firm that sold surfer's wallets, with nylon and Velcro. But this product was a disastrous failures for I functionality wasn't proper. There was also a lot of competition in the field and his firm ended up getting bankrupt. But he wasn't ready to give up. Robert went ahead to seek out another venture. He started selling t-shirts and hats and other licensed products for heavy metal rock groups. Unfortunately this also ended up having the same fate. While any person would have easily given up after two major failures, Robert T. Kiyosaki was more determined. Similarly he wanted to make a change and kept moving forward.
Following the series of failures Robert went ahead to start a financial education company. The firm aimed at teaching investors and entrepreneurs various strategies. This gave them an insight on investing in real estate and other financial products. This was a major breakthrough in his career and after years of success, he chose to sell this and went ahead to live his passion. He began investing and sought into dwell into writing. Robert Kiyosaki gained national recognition with his book the Rich Dad Poor Dad. This book made a huge difference in his life and it was his ultimate success. This book has sold over 26 million copies worldwide and has been translated into 51 languages. Therefore his passion and persistence has been his greatest assets in his journey to success.
Life lesson from Robert Kiyosaki's life:
Robert Kiyosaki teaches people to stay persistent and confident. His story talks about the determination one has has have in life to make it to success. Failures and setbacks are an integral part of life. What matters the most is our ability to walk past these with the utmost confidence. Never give up in life. Always go ahead to chase your dreams. Therefore failures are the stepping stones one ends to walk past to reach success. When you are persistent and confident never look back. Walk past failures and never chose to give up. You are sure to taste the essence of success when you are hardworking and determined.
Also Read : Judd Nelson | With failure you just try again
How many properties does Robert Kiyosaki has?
Robert Kiyosaki owns around 7000 properties.
Is Kiyosaki a billionaire?
Robert Kiyosaki's net worth is roughly $100 million.