Rovio Entertainment | The success story of the creator of Angry Birds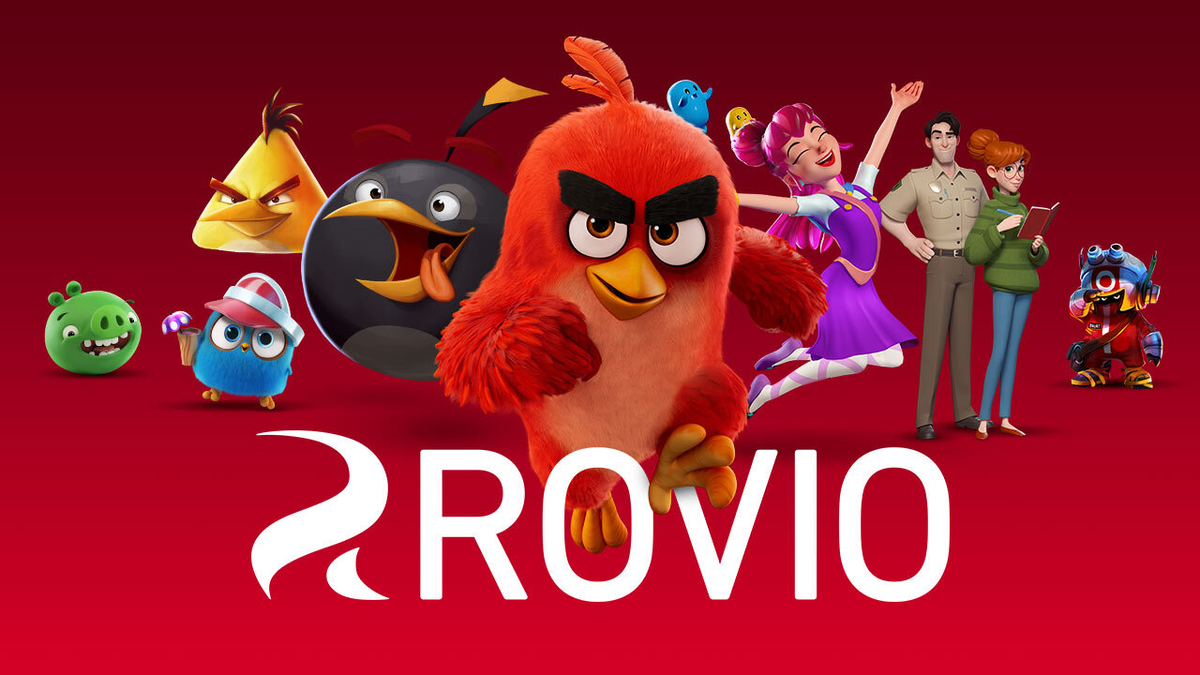 Almost every single person on this planet has played Angry Birds. It is one of the most popular mobile games. By 2015, it became the most downloaded game series of all time. Rovio Entertainment released Angry Birds Entertainment in 2011. In 2014, the game had over 1 billion downloads. It is regarded as one of the top games of all time. After winning a mobile game development competition, Rovio Entertainment was founded by Niklas Hed, Jarno Väkeväinen and Kim Dikert in 2003. Before the release of Angry Birds, Rovio was on the verge of bankruptcy. The company had fired almost all of the employees, with only 12 left. After 51 failed games, they finally released Angry Birds and tasted success. Here's Rovio Entertainment's inspiring success story.
Rovio's history and struggles
In 2003, three friends from the Helsinki University of Technology, Niklas Hed, Jarno Väkeväinen and Kim Dikert, took part in a mobile game development competition. The trio won the competition with a game called King of the Cabbage World. This led them to create their company called Relude. They eventually sold their game to Sumea, a video game developer. In 2005, Relude received its first investment and changed its name to Rovio Mobile. For the next two years, the company released quite a number of games but they failed to gain recognition. Rovio faced competition from big game developers such as EA, Namco, and more.
In 2007, the company began to sink. They were on the verge of bankruptcy and fired almost all of their employees. During this time, Apple released the iPhone and the smartphone industry boomed. The founders saw this as an opportunity to create a game that could excite the masses. With a very low budget, they started working on Angry Birds. After completing the game, they struggled to sell their application. Finally, in 2011 Apple decided to put the game upon its App Store. After that, there was no looking back. After 51 failed games, Rovio created Angry Birds and achieved success.
Rovio's success story
Within six months, Angry Birds reached the number 1 spot in the Apple App Store. In 2014, the app had over two billion downloads. After ANgry Birds' success, Rovio released the Angry Birds series which also became very popular. In 2017, the company did $201 million in gross revenue. Angry Birds is still considered to be one of the greatest video games of all time. The characters have been referenced in several television shows all around the world. Currently, 480 people work at Rovio Entertainment. In 2020, the company did €47.2 million in gross revenue. Several developers have tried to copy Angry Birds but have been unsuccessful.
Rovio Entertainment's success story is very inspiring. The founders never gave up on their dreams and worked hard to keep the company afloat. Hard work is the key to success. It teaches us determination, dedication, and passion. Secondly, we should always learn from our mistakes and learn from them. Rovio also faced several hurdles during the initial stages. However, they never gave up. With more than 4.5 billion downloads and the top app in more than 68 countries, the company's unparalleled success can be attributed to hard work and its ability to innovate under immense pressure.
Also read: Ola Cabs | The success story of India's first taxi booking company
When was Rovio Entertainment founded?
It was founded in 2003 by Niklas Hed, Jarno Väkeväinen and Kim Dikert.