Sam Smith | Success Story Of The Melodious British Singer
Sam Smith is an English singer and songwriter born 19 May 1992 in London, England. He rose to fame by being featured on Disclosure's single Latch and Naughty Boy's La La La. Sam's debut album, In The Lonely Hour, came out in 2014, with Lay Me Down being its lead single. The single became number one in the UK. Sam is one of the most admired singers in the world, and he's also a four-time Grammy Award winner.
Early Life
Samuel Frederick Smith was born on 19 May 1992 in London, England. His parents are Frederick Smith and broker Kate Cassidy. Sam spent most of his childhood in Great Chishill, Cambridgeshire, and attended Thomas More Primary School in the village.
While studying singing and songwriting under jazz pianist Joanna Eden for some years, Sam attended St Mary's Catholic School in Bishop's Stortford and was a member of the Bishop's Stortford Junior Operatics (now Bishops Stortford Musical Theatre Society) and the Cantate Youth Choir.
Career Beginnings
Sam Smith got a feature on Disclosure's single Latch and Naughty Boy's La La La. Both the songs came out in May 2013, and Sam's debut EP Nirvana also came out in the same year.
Lay Me Down and Money On My Mind became the first and second singles from Sam's debut album, In The Lonely Hour. The album came out on 26 May 2014 and was a big success. The album reached number one in the UK Albums Chart and number two on the Billboard 200, and by 5 November, it had become the second biggest selling album of 2014 in the US, behind only 1989 by Taylor Swift.
Breakthrough
Through all of 2016, Sam Smith kept posting videos of himself working on new music in the studio. It was said that Sam's sophomore album might come out in September 2017.
On 8 September 2017, Sam released Too Good At Goodbyes. The song debuted at number one in the United Kingdom and number five on the US Billboard Hot 100. Soon, his second studio album, The Thrill Of It All, came out. It topped the UK charts and became Sam's first number one album in the United States.
On 20 March 2018, Smith started The Thrill of It All Tour, which visited Europe, North America, Asia, New Zealand, and Australia.
Love Goes
In January 2019, Sam Smith collaborated with Normani to release their first song together called Dancing With A Stranger. In February 2020, Sam revealed the title of his third studio album, To Die For.
The release date of the album was 1 May 2020, but the release was delayed due to the ongoing COVID-19 pandemic. Sam Smith said he would like to do more work on the album and make changes to the tracklist and title.
On 17 September, Diamonds came out as the first single from Love Goes, Sam's third album. The album came out on 30 October 2020.
Personal Life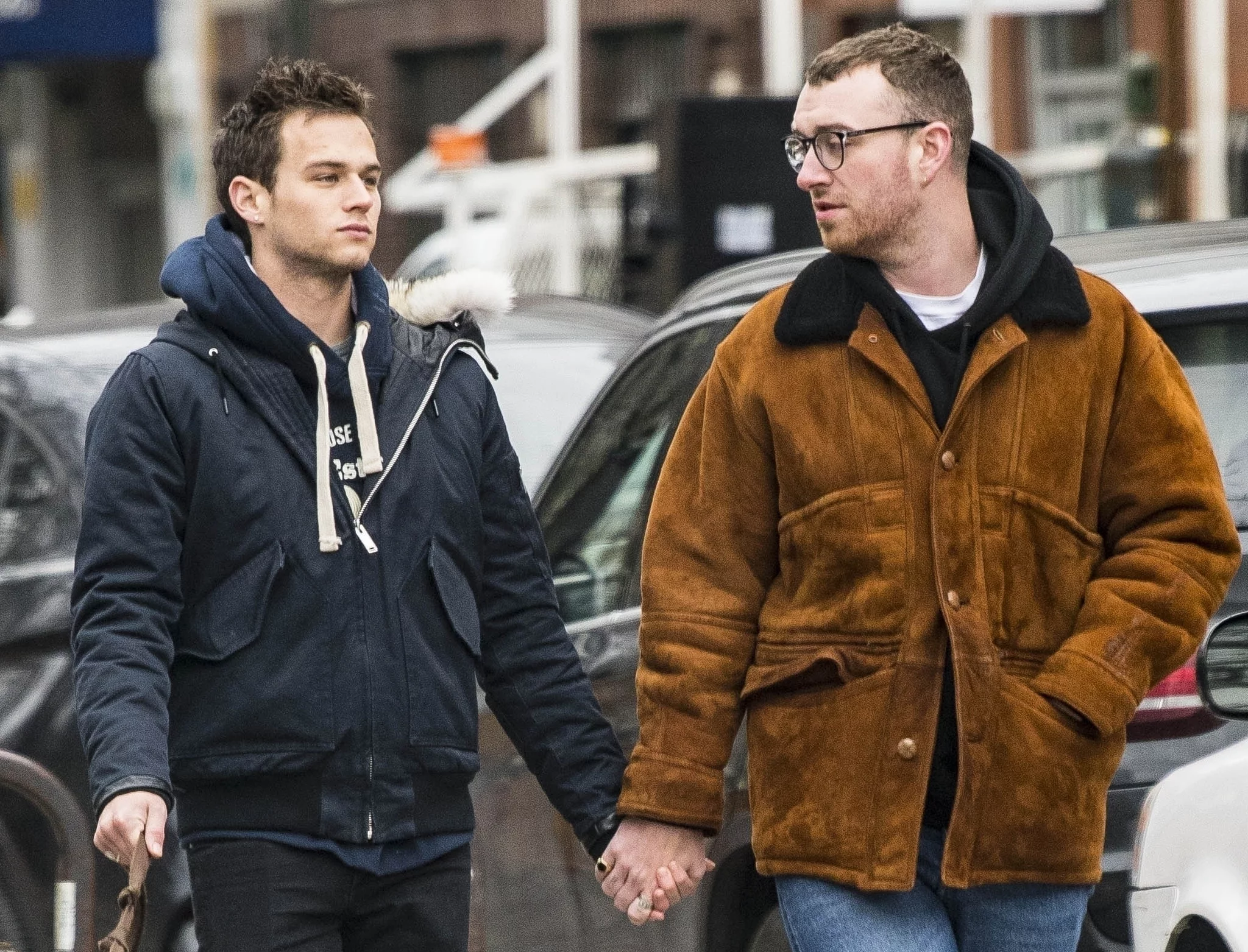 In May 2014, Sam Smith officially announced himself as gay. He revealed a relationship with actor Brandon Flynn in an interview on The Ellen DeGeneres Show, in September 2017. In June 2018, Sam and Brandon split apart after nine months of dating. Sam Smith is genderqueer and uses they/them as his pronouns. 
Also Read: Taylor Swift | Success story of the Grammy Award-winner
Does Sam Smith have a hearing problem?
As a child, Sam Smith could say "ball" before more standard first words such as "mom" or "dad." More words surely would come as Smith overcame what doctors said was a speech delay. Instead, he later was diagnosed as deaf/hard of hearing. His speech was affected.
How old is Sam Smtih?
Sam Smith is 30 years old, as of 2022.