Sarojini Naidu | Story of a Powerful Freedom Fighter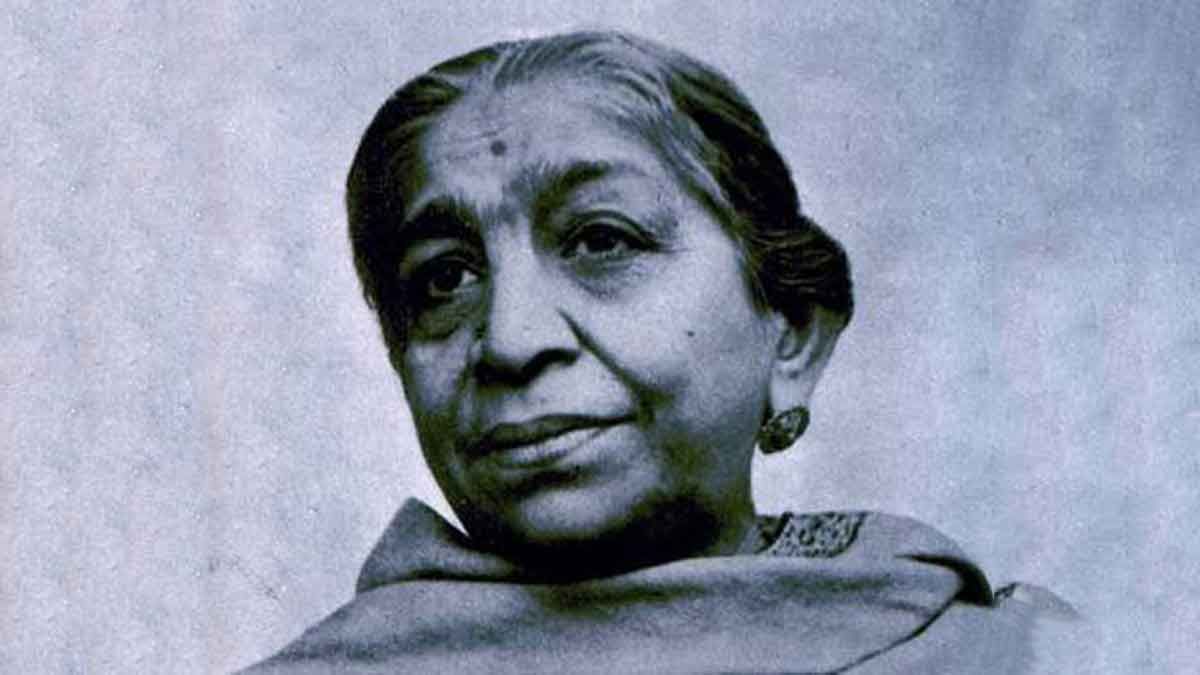 Sarojini Naidu was an Indian political activist, poet, and the first woman to be the President of the Indian National Congress. She was prominently involved in India's struggle for independence from British colonial rule. Mahatma Gandhi gave her the title of Nightingale of India for her extraordinary lyrical and imagery quality of poetry. Throughout her life, she played a significant role in the advancement of her country. Moreover, she garnered appreciation for her superlative orating skills.
About
Sarojini Naidu was one of the most prominent women in the history of India. She played a vital role in the betterment of civil rights and women's emancipation. From an early age, she was recognized as a child prodigy. She excelled in proficiency in multiple languages and became one of the finest poets in India. Her glorious life inspired millions of people. In 1919, Sir Edmund Gosse named her 'The Most Accomplished Living Poet in India.'
Early Life
On the 13th of February, 1879, Sarojini Naidu was born in Hyderabad, India. Her father, Aghorenath Chattopadhyay, was an educationist and social reformer. In contrast, her mother, Barada Sundari Devi, was a Bengali poetess. Sarojini had seven siblings. She was the eldest among them. Her father was the first Indian to earn a Doctor of Science degree. Moreover, he founded the prestigious Nizam College in Hyderabad. Sarojini's younger brother, Virendranath Chattopadhyay, was one of the prominent Indian revolutionary during India's struggle to gain independence from British rule. Her younger sister, Suhasini Chattopadhyay, was also a renowned freedom fighter. She was the first female to become a part of the Communist Party of India. Sarojini's family was one of the most reputed families in Hyderabad.
For studies, Sarojini attended Madras University. At the age of twelve, she passed her matriculation examination. She gained nationwide attention by earning the highest rank in the university entrance examination. Her father wanted her to become a mathematician or scientist—however, Sarojini was inclined to poetry. She gained proficiency in English, Urdu, Telugu, Persian, and Bengali from a young age. Her father recognized her talent. A few months later, he helped her write a play in Persian. Sarojini's father was highly impressed with her literary work. He started distributing Sarojini's poems and other literary works to his friends and relatives. He also sent a copy of her work to a hereditary ruler of Hyderabad called Nizam. The Nizam was astonished to see little Sarojini's work. Consequently, he granted her a scholarship to study abroad. At the age of sixteen, Sarojini moved to London to pursue higher education.
1895-1905
After moving to London, Sarojini attended King's College. Later, she joined Girton College in Cambridge. During her college years, she came across renowned English authors and poets. They inspired her to write about India and its cultural heritage. With their advice, she began to seek inspiration from India's natural beauty, diverse culture, and rich history. Simultaneously, she met Muthyala Govindarajulu Naidu, a South Indian physician studying in England. The two fell in love. After completing her studies, she returned to India in 1898.
Upon returning, she married Govindarajulu Naidu. Sarojini belonged to a Brahmin family, whereas Govindarjulu was a non-Brahmin. The two got married under the Brahmo Marriage Act in Madras. At the time, inter-caste marriage was impermissible in India. However, both the families approved of their wedding. A few years after her marriage, the Partition of Bengal took place. In 1905, the authorities of British rule separated the Eastern Muslim areas from the Western Hindu areas. This partition deeply affected Sarojini.
1905-1925
Since 1904, Sarojini had started orating about India's independence and women's rights. She became a famous orator. Through her oratory, she formed close ties with Mahatma Gandhi, Gopal Krishna Gokhale, and Sarala Devi Chaudhurani. She promoted women's education and got associated with flood relief campaigns. Later, she devoted herself to India's Freedom Movement. For a long period of time, she sidelined her passion for writing. In 1916, she met Pandit Jawaharlal Nehru. At the time, the desolated conditions of Indigo workers in Bihar made her feel dejected. She and Pandit Jawaharlal Nehru opposed the Britishers vehemently for the workers' rights. Later, she joined Rabindranath Tagore, Muhammad Ali Jinnah, and C. P. Ramaswami Iyer to support freedom fighting. Her devoutness to the nation increased year after year. She traveled across the country to fight for women's rights.
Involvement in Satyagraha & Election as the President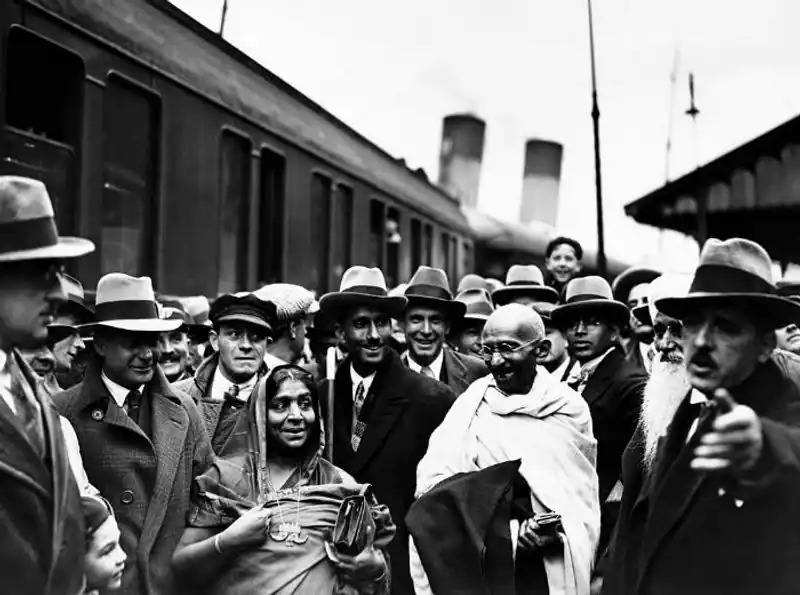 After 1917, she joined Mahatma Gandhi in the non-violent Satyagraha against British rule. In 1924, she became Indian National Congress's representative at the East African Indian National Congress. After contributing to the freedom movement for two decades, the Indian National Congress Party elected Sarojini Naidu as the political party's president in 1925. She became the first woman in India's history to become the Congress Party's President.
1930-1949
In 1930, Mahatma Gandhi started the Salt March. Initially, he did not want women to participate in the movement. There was a high risk of arrest, and the movement required physical strength. However, he changed his mind after Sarojini Naidu and other female activists persuaded him. After his arrest on the 6th of April 1930, he appointed Naidu as the leader of the Salt Satyagraha. Between 1930-1942, during India's freedom struggle, Sarojini ended up in prison thrice. Her 1942 arrest lasted for 21 months. After India's independence in 1947, Sarojini Naidu became the governor of the United Provinces (now Uttar Pradesh). She was the first female governor of India and contributed to her role till her death. Sarojini Naidu passed away on the 2nd of March, 1949, due to cardiac arrest.
Also read: Mother Teresa | Story of the angle of the slums
Where was Sarojini Naidu born?
Sarojini Naidu was born on the 13th of February 1879 in Hyderabad. Her father, Aghorenath Chattopadhyay, was a renowned educationist and social reformer. Sarojini became a significant political activist and fought for women's rights throughout her life.
Why is Sarojini Naidu called the Nightingale of India?
Mahatma Gandhi gave Sarojini Naidu the title of Nightingale of India. He gave her the title because of her exemplary writing and singing skills.
When did Sarojini Naidu pass away?
Sarojini Naidu passed away on the 2nd of March, 1949. She succumbed to cardiac arrest in Lucknow, Uttar Pradesh. Sarojini Naidu College for Women was established in Kolkata to honor her legacy.