Shawn Mendes | World's 39th Highest-Paid Celebrity
Shawn Peter Raul Mendes is an award-winning Canadian singer and songwriter. He rose to fame on the social media platform vines where an American talent manager signed him. Following this, he released a single "stitches" in 2015, which peaked at #1 in the United Kingdom and entered the top 10 in the United States and Canada. Shawn's "Handwritten" album debuted at number #1 on the US Billboard 200, making Mendes one of the five artists to do so before the age of 18. His journey to success is very inspiring. His consistent hard work made him one of the most influential people in the world.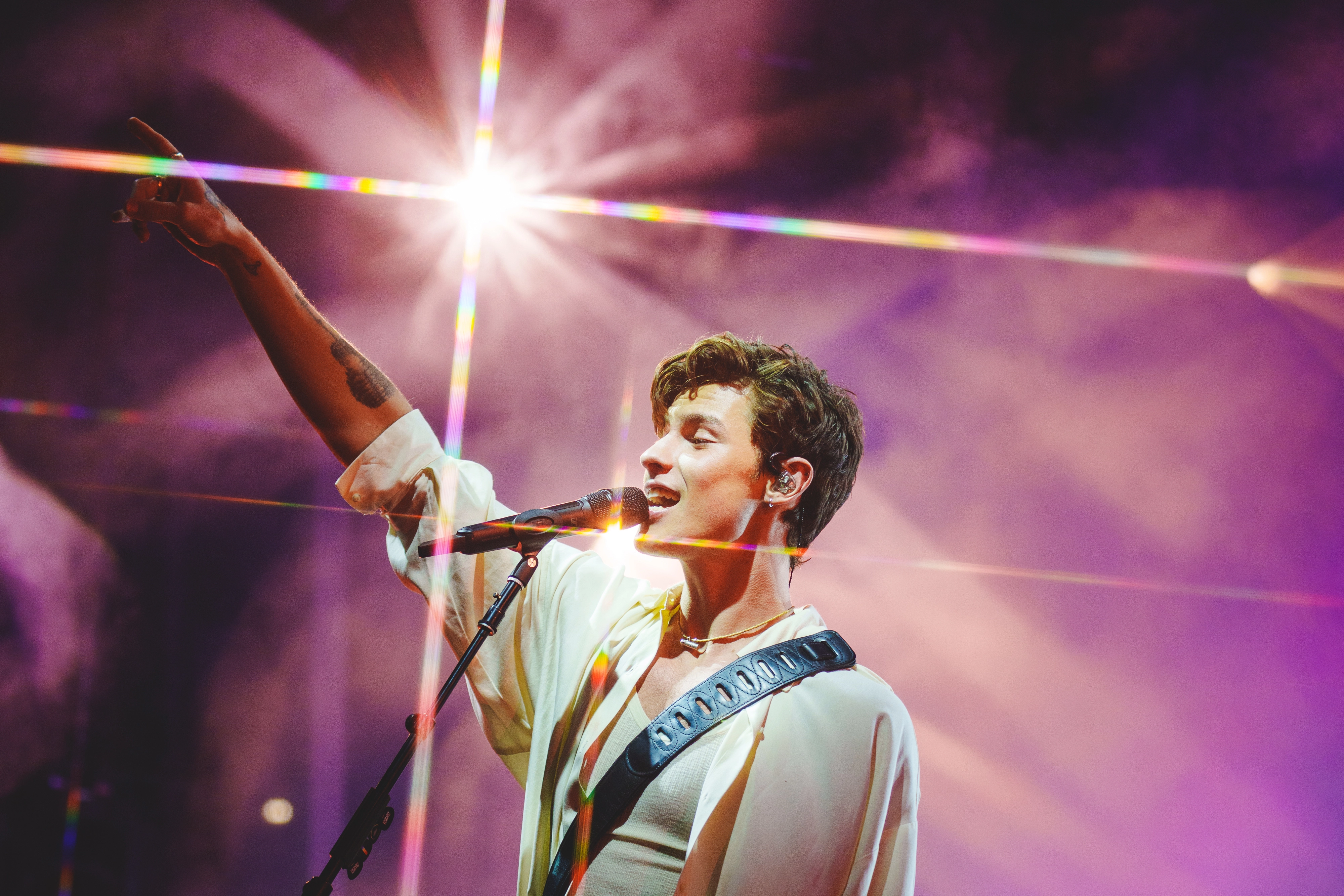 Early life of Shawn Mendes
On August 8th, 1998, Shawn Mendes was born in Toronto, Ontario, Canada to parents Karen and Manuel Mendes. He has a little sister, Aaliyah mendes. Shawn's mother, Karen Rayment is a british real estate agent while his father is a portuguese businessman. He completed school from Pine Ridge Secondary School.
In 2012, Shawn self-learned to play guitar via YouTube. Soon after, he started sharing cover songs of himself on his channel. Shawn joined Vine just under a year later. He received significant attention when he released a rendition of Justin Bieber's "As Long As You Love Me" to the network. The following day, he had over 10,000 likes and an equal number of followers. Soon, Shawn became a hit, receiving millions of views online.
Mendes started dating Cuban American singer Camila Cabello in 2019. They had previously denied all the rumors of them dating. People had said the relationship was only a publicity stunt but the air was cleared after Shawn had confirmed that it was never a publicity stunt.
Career
Around 2014, Shawn was spotted by talent manager Andrew Gertler and signed with Islands Records. The same year, he ended up winning Ryan Seacrest's "Best CoverSong" award with "Say Something" from A Great Big World. Shawn is the youngest artist to compose his own debut album "Handwritten" in the top 25 with a debut song "life of the party" on the Billboard Hot 100 (2015) with selling over a 100,000 copies in its first week. On the other hand, the single "Stitches" became his first single to reach the top 10 of the Billboard Hot 100 in his career.
Thereafter, Shawn was named one of Time's "The 25 Most Influential Teens." This underlined his rising fame all the more. Toward the end of 2015, Mendes collaborated with Camila Cabello on a song called 'I know what you did last summer.'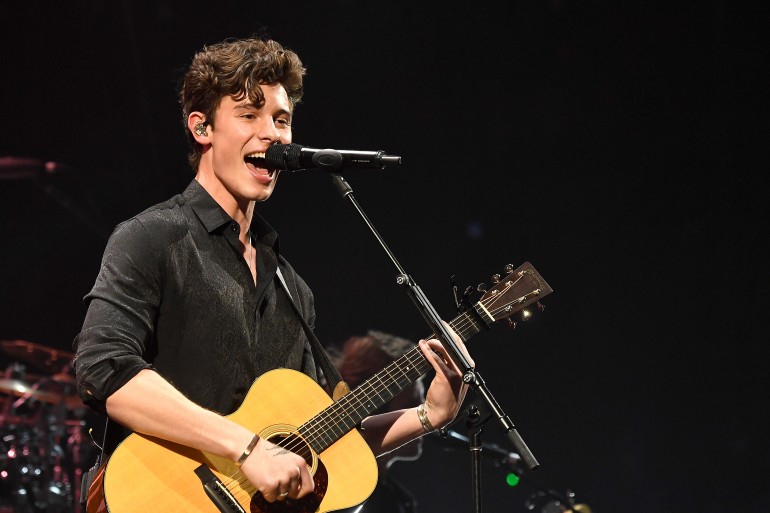 In 2016, He released his second studio album, "Illuminate," including the smash songs "Treat You Better" and "There's Nothing Holdin' Me Back". These singles charted in the top 10 in several countries.
Shawn's third studio album, "Shawn Mendes," peaked again in 2018, with the single "In My Blood" being an immediate sensation. Following this, Shawn was the first-ever musician to have four number-one hits on the Adult Pop Songs chart before turning 20.
Battle with Anxiety
Even with immense success, Shawn had to deal with his inner monsters. He has always been honest about his private life. In an interview, he confessed that he was going to counseling to deal with his mental health condition and anxiousness. Apart from all this, He couldn't perform due to laryngitis and sinus infection which took a huge toll on him. He even had thoughts of quitting music altogether.
However, with his persistence to follow his passion, Shawn started getting therapy, scheduled meditation sessions, and journaling. He started working with Jay Shetty, a former Hindu monk, and life coach and surrounded himself with positive people.
Awards and achievements
Shawn Mendes has received many awards and nominations. He has won 18 Society of Composers, Authors and Music Publishers of Canada Awards, 12 Juno Awards and 11 MTV Europe Music Awards. Apart from this he has also won 8 iHeartRadio Much Music Video Awards , 5 BMI Awards, 3 American Music Awards , 2 MTV Video Music Awards and many more. He has also been nominated for the 3 Grammy Awards and One Brit Awards.
Present of Shawn Mendes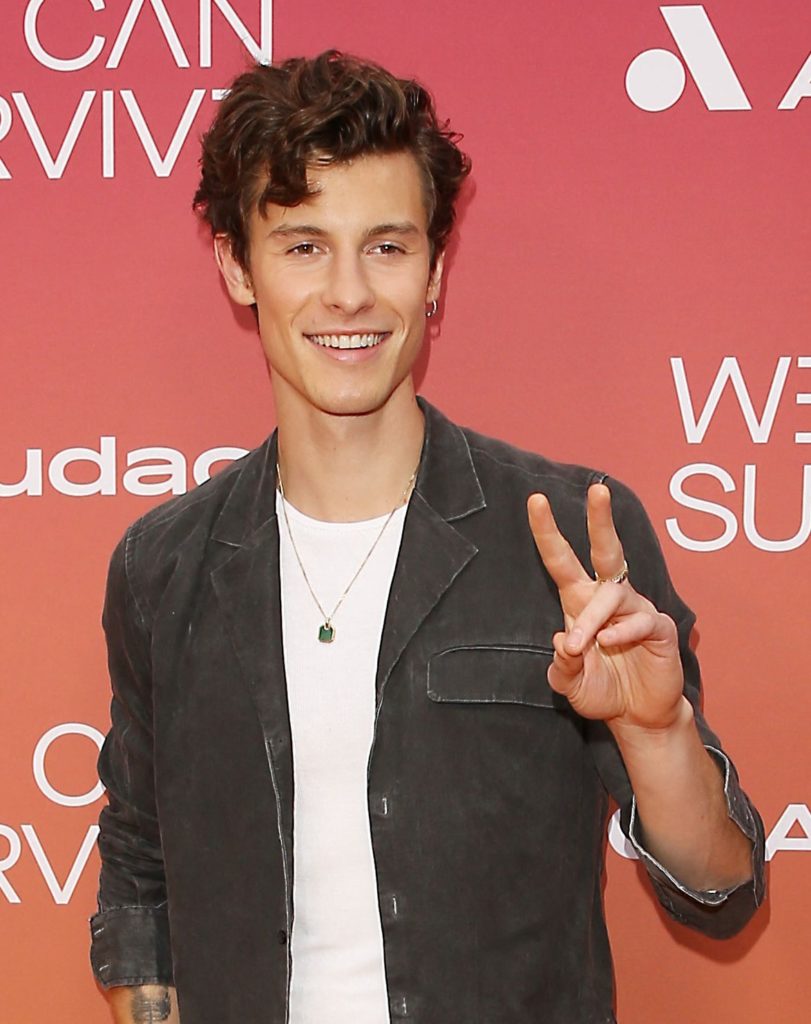 Later, Shawn collaborated with Cuban singer Camila to release the major hit song "Senorita" which debuted at #2 US Billboard Hot 100 chart. Currently, Shawn is working on his fourth album "Wonder".
also read: Camila Cabello | Success story of the 'Havana' singer