Shiv Nadar | The success story of the founder of HCL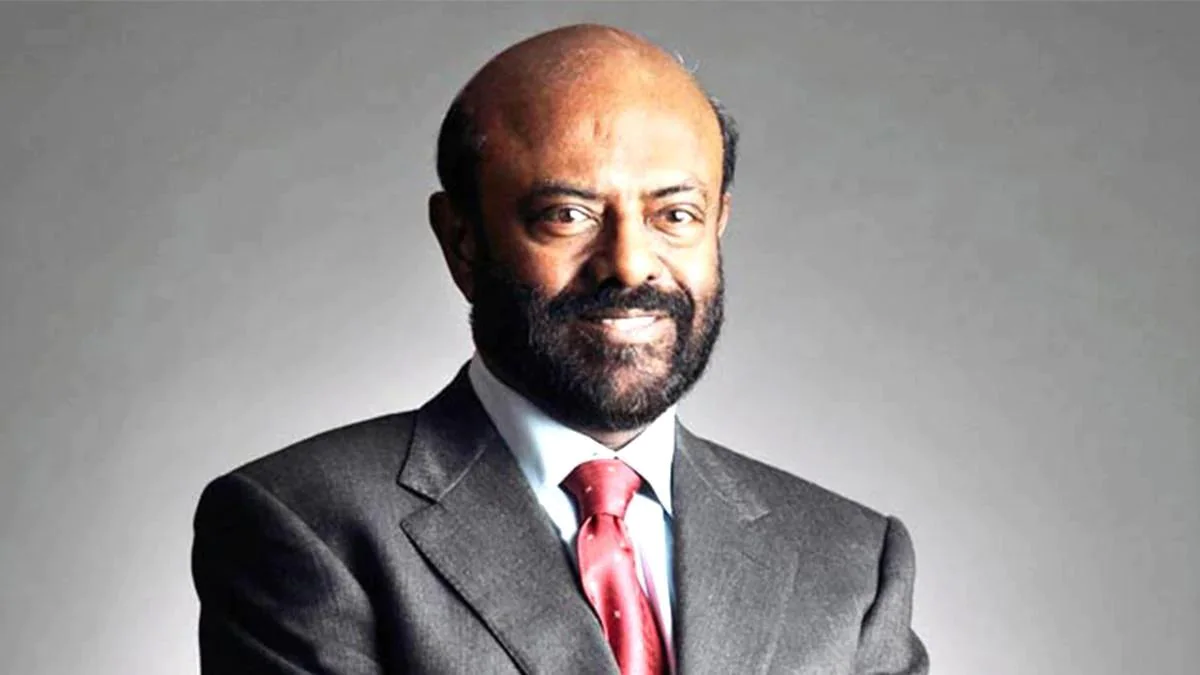 Shiv Nadar is an Indian entrepreneur, industrialist, and the founder of HCL Technologies Limited. Founded in the mid-1970s, he transformed his IT company into an IT enterprise by constantly reinventing the company's mission and focus. According to Forbes magazine, Nadar is the third richest person in India, with an estimated net worth of US$29.1 billion. In addition to being an entrepreneur, he has also put in continuous efforts to bring about a change in the education system of India. In 2008, the Indian Government awarded him the Padma Bhushan. Here's Shiv Nadar's inspiring success story.
Early life and career
Shiv Nadar was born on 14 July 1945 in the small village of Moolaipozhi, located about 10 kilometers from Tiruchendur in Tamil Nadu. He did his schooling at several schools. First, Nadar studied at Town Higher Secondary School, Kumbakonam. He also studied at the Elango Corporation Higher Secondary School in Madurai. Later, Nadar attended the St. Joseph Boys Higher Secondary School in Trichy. He finished his high school education in Trichy. After school, Nadar graduated with a degree in Electrical and Electronics Engineering from PSG College of Technology, Coimbatore.
After completing his college education, Nadar started working at Walchand's Group Cooper Engineering Ltd. in Pune. However, he quit his job soon as Nadar wanted to start his own business. In 1975, he started a company called MicroComp Limited along with several friends and colleagues. His partners were Ajai Chowdhry, the ex-chairman of HCL, Arjun Malhotra, Subhash Arora, Yogesh Vaidya, S. Raman, Mahendra Pratap, and DS Puri. Initially, their company focused on selling tele-digital calculators to get money for the main product. Later, they formed HCL Technologies.
HCL Technologies and career
In 1976, Shiv Nadar founded HCL (Hindustan Computers Limited) with an investment of Rs. 187,000. In 1991, a company called HCL Overseas Limited was launched, and eventually, the name was changed to HCL Technologies in 1999. Initially, HCL Technologies was the research and development division of the HCL Enterprise. This company played a huge part in the development of the IT and computer sector in the country. Nadar's hard work and dedication towards bringing about a change in the IT sector paid off. Soon, the company expanded to the US, European, and other markets.
Today, HCL Technologies is present in 50 countries with over 187,000 employees. It is headquartered in Noida, India. HCL is one of the top 20 biggest publicly traded companies in India. Its market capitalization is around $50 billion. In 1996, Shiv Nadar founded the SSN College of Engineering in Chennai. He has always been focused on changing the education system of the country. Currently, Roshni Nadar, Nadar's daughter, is the chairwoman of HCL. Shiv Nadar is the 3rd richest person in India. 
In 2007, Madras University awarded him an honorary doctorate. Further, in the same year, Shiv Nadar was awarded E&Y Entrepreneur of the Year and, in 2021, honored with the Lifetime Achievement award at the 'India Business Leader Awards by CNBC TV18. In 2011, he was among Forbes' 48 Heroes of Philanthropy in the Asia Pacific. Later in 2017, Magzine India, Today ranked Nadar #16th in India's 50 most influential people. Not only as an entrepreneur but also as a philanthropist, Shiv Nadar has committed more than $1 billion to philanthropy.
Shiv Nadar's success story
Born in a small village in Tamil Nadu, Shiv Nadar built an empire with hard work and dedication. His success story is very inspiring. Today, HCL is one of the top companies in the world. In 2008, the Indian Government awarded him the Padma Bhushan for his contribution to the IT sector in India. Shiv Nadar's story is an inspiration to many young entrepreneurs all around the world. Hard work is the key to success. It teaches us determination, perseverance, and dedication. Finally, we should always believe in ourselves and never give up.
Also read: Sunil Mittal | The success story of the founder of Airtel
When did he find the HCL Group?