Sunil Mittal | The success story of the founder of Airtel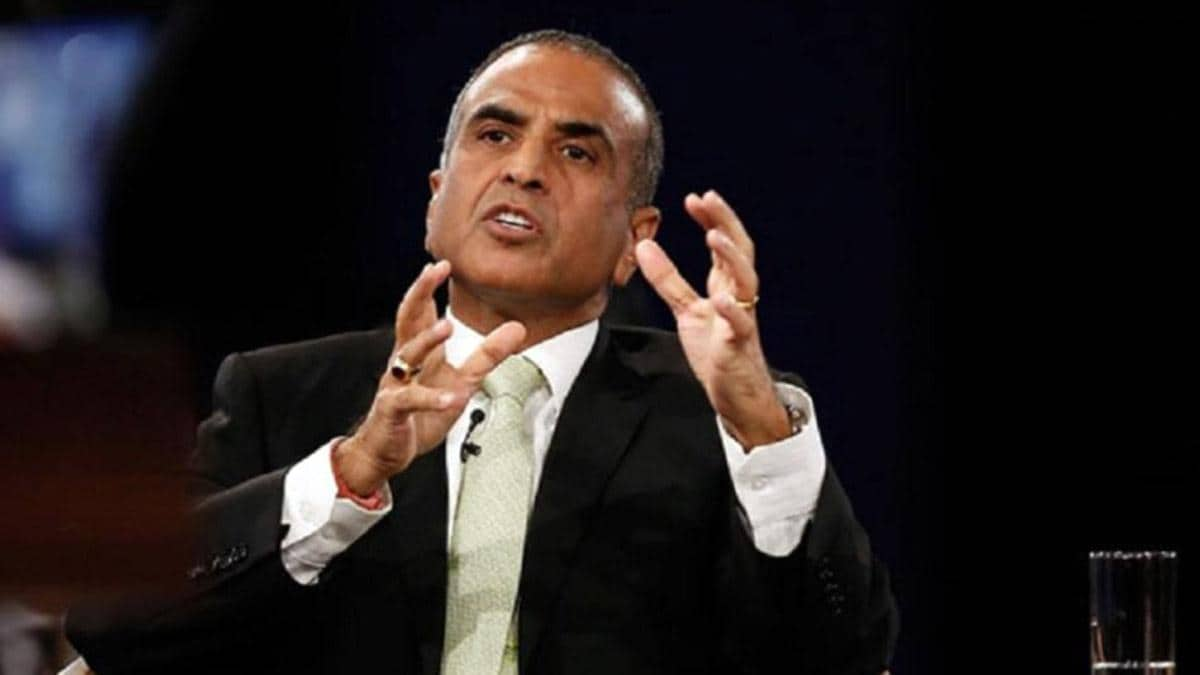 Sunil Mittal is an Indian entrepreneur, businessman, and philanthropist. He is the founder and chairperson of Bharti Enterprises, which has ventured into several sectors such as telecom, insurance, education, real estate, malls, food, and many more. Bharti Airtel is the group's flagship company. It is one of the world's largest and India's second-largest telecom companies. Airtel is currently operating in 18 countries across Asia and Africa. Mittal is the 12th richest person in India with a net worth of US$14.8 billion. Here's his inspiring success story.
Early life and career
Sunil Bharti Mittal was born on 23 October 1957 in a Punjabi Agrawal family. His father was a Member of Parliament, Rajya Sabha from Ludhiana, Punjab. Mittal first attended the Wynberg Allen School in Mussoorie and later joined the Scindia School in Gwalior. In 1976, he graduated from Punjab Univeristy, Chandigarh with a Bachelor's degree in Arts and Science. In 1992, Mittal's father passed away due to a cardiac arrest. Sunil is the first one in his family to start a business and become an entrepreneur. In 1976, at the age of 18, Mittal started his first business with an investment of Rs. 20,000 which he borrowed from his father.
In his first business, he made crankshafts for bicycle manufacturers. Later, in 1980, Mittal and his brothers started an import business called Bharti Overseas Trading Company. He sold his cycle parts and then moved to Bombay. Mittal's passion for entrepreneurship never stopped him from hustling. In 1981, he bought importing licenses from companies in Punjab. Later, Mittal imported Suzuki Motors' portable generators from Japan. Unfortunately, the importing of generators was banned by the Indian Government. However, he did not give up. In 1984, Mittal assembled push buttons phones and replaced the bulky phones then used.
Bharti Enterprises
Sunil Mittal replaced the old bulky phones with push-button phones in India. In the early 1990s, he started manufacturing fax machines, cordless phones, and other electronic gear. Also, in 1992, he won the licensing rights of one of India's four auctioned mobile phone networks. Mittal was one of the first Indian entrepreneurs to realize the potential of the mobile telecom industry. Later in 1995, he launched Bharti Telecom Limited in Delhi, and AirTel was introduced. During this, Bharti became the first telecom company in India to cross 2 million subscribers. 
Today, Airtel is the second-largest telecom service provider in the country. Mittal's son of the CEO and the founder of hike messenger. In addition to being a businessman, Mittal is also a philanthropist. The Bharti Foundation has built several schools in villages across India and aims to provide free education to poor children. Further, The Satya Bharti School Program is running almost 254 schools in six states across the country. In 2007, the Indian Government awarded Sunil Mittal the Padma Bhushan. Additionally, Forbes magazine announced him as the 12th richest person in India, with a net worth of US$14.8 billion. 
In the recent 5G spectrum auction, Airtel has the highest auction with Rs 1.5 lakh crore bids keeping its record. Also, announced Airtel to be at the forefront of bringing 5G connectivity to India.
Personal Life
Sunil Bharti Mittal married Nyna. He was blessed with three children, a daughter, Eiesha Mittal, and two sons, Kavin Mittal and Shravan Mittal. Sunil's father passed away in 1992. He has two brothers, Rajan and Rajesh Bharti Mittal.
Awards
| | |
| --- | --- |
| Padma Bhushan award, Government of India | 2007 |
| Best C.E.O, India, Institutional Investor | 2005 |
| INSEAD Business Leader Award | 2011 |
| Honoris Causa Doctorate of Sciences (D.Sc.) | 2016, 2018 |
| Doctor Honoris Causa, ESCP Business School, ESCP Europe, Paris | 2018 |
| Asia Businessman of the Year, Fortune Magazine | 2006 |
| GSM Association's chairman's Award | 2008 |
| Telecom Person of the Year, Voice & Data magazine (India) | 2006 |
He was awarded a CEO of the year in 2005-06. Also, a few more other awards are on the wall of the entrepreneur frame showing the fame of his success.
Sunil Mittal's success story
From a very young age, Sunil Mittal wanted to become an entrepreneur and start his own business. Soon after realizing the potential of the telecom business in India, he built an empire. With hard work and dedication, he set up one of the largest telecom providers in the world. Mittal always believed in his dreams and never gave up. Hence we should always believe in ourselves and learn from our mistakes. 
Also read: G.D. Birla | The success story of the Indian industrialist and businessman