Skechers | Success Story of the Leading Footwear Brand
Skechers is a prominent American footwear company. It is one of the USA's largest footwear brands. Founded in 1992, Skechers offers a wide range of lifestyle and athletic shoes. With its headquarters in Manhattan Beach, California, it is considered the second-most famous shoe brand in the world, ahead of Adidas, Reebok, and New Balance. The brand is renowned for its superlative craftsmanship, trendy designs, and accessibility.
About
For three decades, Skechers has provided its customers with premium quality footwear. People adore the shoe brand for its comfort, longevity, and affordability. Anyone, from children to old-age people, can wear Skechers' shoes. Renowned celebrities like Demi Lovato, Camila Cabello, Meghan Trainor, David Ortiz, Britney Spears, Miley Cyrus, Kim Kardashian, Madison Beer, and Carrie Underwood have endorsed the brand. Skechers has gained massive popularity across the globe for its trendy, comfortable, and chic designs.
Founder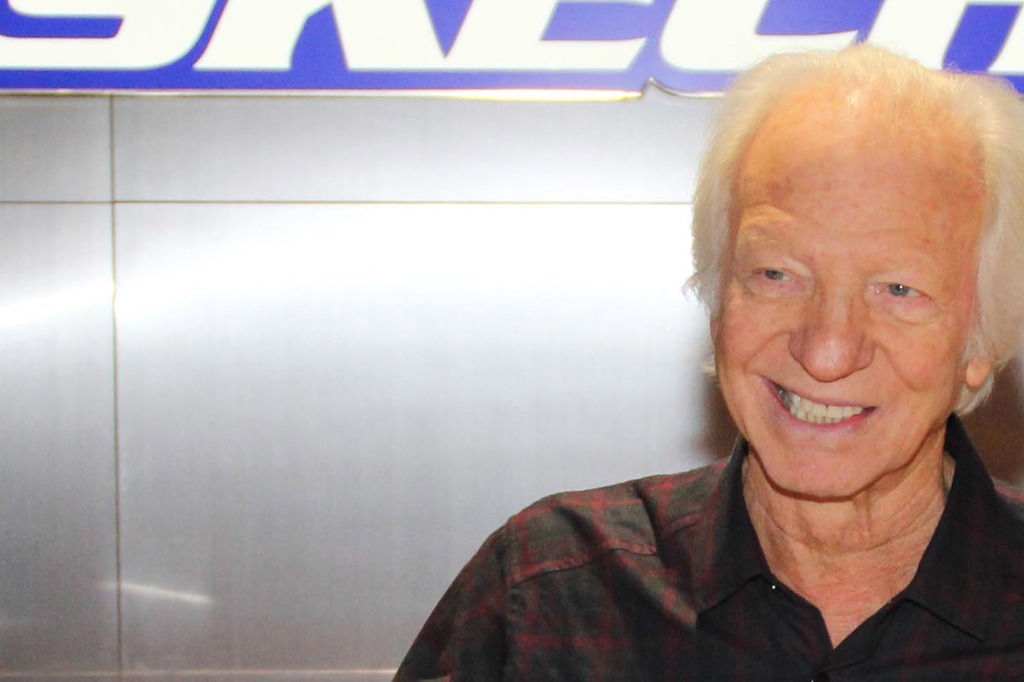 Robert Greenberg was born in 1940 in Boston, Massachusetts, USA. His father owned a grocery store, and his mother was a fashion enthusiast. After finishing school, Robert attended a hairdressing academy. During the early 60s, he began his career. He opened a salon called "Talk of the Town" in 1962. Soon, the salon gained popularity across the city and grew into a chain of salons. After that, Robert dived into the wig-selling business. He earned a good profit by selling $50 wigs for $250-$300. Consequently, he opened "Wig Bazaar," followed by "Wigs n Things." By the age of thirty, Robert had become a successful businessman. He bought Europa Group, an investment firm, as a holding company to manage his business ventures.
By the mid-70s, Robert had started several businesses. From selling South Korean clocks to denim, Robert was doing it all. Later, in 1978, a blizzard heavily affected Boston. As a result, Robert moved to the western side of the USA. He ended up in Los Angeles and started a roller skate selling business. It was his first step into the footwear world. Following that, during the early 80s, Robert coined a successful idea. He bought a $10,000 license of the film character E.T. and made it a part of shoelaces. The idea was a massive success and earned Robert a fortune of $3 million. With the revenue, Robert decided to establish a footwear brand. Consequently, with Earnest and Stephen Williams, Robert founded L.A. Gear.
Beginning of Skechers
After co-founding LA Gear, Robert worked hard to establish the brand as a leading footwear company. Consequently, LA Gear became one of the most prominent shoe brands of the 80s. The company worked with iconic stars like Michael Jackson, Paula Abdul, and Joe Montana. It became prevalent among women. Soon, the company launched a clothing line. Both the ventures gained recognition among Americans. As a result, LA Gear recorded sales worth $900 million within five years of establishment. However, LA Gear's success didn't last long. After a few commercial mishaps and the 1990s recession in the USA, the brand started incurring huge losses. Simultaneously, new investors joined LA Gear. Following that, Robert Greenberg and his son Michael, working as the company's National Sales Manager, were asked to leave.
In 1992, after leaving LA Gear, Robert Greenberg started working on a new project. He wanted to create a unique and adaptable brand. As a result, after months of designing and hard work, Robert established Skechers. He learned from all his previous mistakes in LA Gear and improvised those things while creating Skechers. Robert launched Skechers as a brand for youth. He aimed to please the young customers with Skechers' trendy and comfortable designs. Initially, the brand sold work boots, sportswear, casual wear, and roller skates. Simultaneously, it distributed other brands. 
Initial Years of Skechers
In 1993, after distributing several brands, Skechers decided to focus on refining its designs. Robert felt the brand would become more profitable if it improvised its designs. In the same year, Skechers launched the iconic Chrome Dome sneakers. The Chrome Dome sneakers had a unique design. It was a perfect amalgamation of modern and classic styles. As a result, luxury retailers like Nordstrom and Foleys picked Chrome Dome for showcasing in their stores. By 1998, Skechers started selling menswear, womenswear, and kids wear collections. Simultaneously, the brand expanded its business overseas after gaining recognition across the USA. Skechers began selling its products in Southeast Asia and Eastern Europe. Soon, the company started gaining profit in the international market. Within one year of launching, the brand made 15% of its profits from overseas business. By 1999, Skechers started tough competition from successful brands like Nike, Adidas, and Reebok.
Worldwide Recognition
In 2000, Footwear News named Skechers "Company of the Year." The following year, pop icon Britney Spears endorsed the brand. The same year, Skechers launched 900 new designs for all groups and genders. The line was a massive hit. Consequently, Skechers opened its flagship stores in London, Tokyo, and Dusseldorf. By 2001, the brand's global value grew prominently. It recorded sales worth $100 million by the end of 2001. Skechers signed iconic stars like Robert Downey Jr. and Rick Fox the following year. With these significant accomplishments and ever-growing profit, Skechers became one of the most prominent brands in the world. Presently, the brand has more than 3,000 stores globally. It has an estimated net worth of 6 billion dollars, making it one of the most successful shoe brands worldwide.
Also read: Nike | Pioneer of the Sneaker Culture in the world
Why is Skechers so popular?
Skechers is famous for its trendy, sustainable, and affordable designs. Launched in 1992, the brand offers its customers premium shoes and clothing. The customers love Skechers' comfortable and breathable shoes.
What is the net worth of Skechers?
Skechers' net worth is estimated to be $6 billion. The brand offers a wide range of shoes, sandals, flip flops, apparel, backpack, and other accessories. From toddlers to old-age people, Skechers has a variety of clothes, shoes, and accessories for all.
Who is the CEO of Skechers?
\Robert Greenberg is the CEO and founder of Skechers. He founded the brand in 1992. For over 30 years, he has been actively involved in improvising Skechers' overall business. He has made Skechers one of the most prominent shoe brands with innovative and logical marketing campaigns.