Sleepy Owl | Successful story of homegrown Indian Instant Coffee brand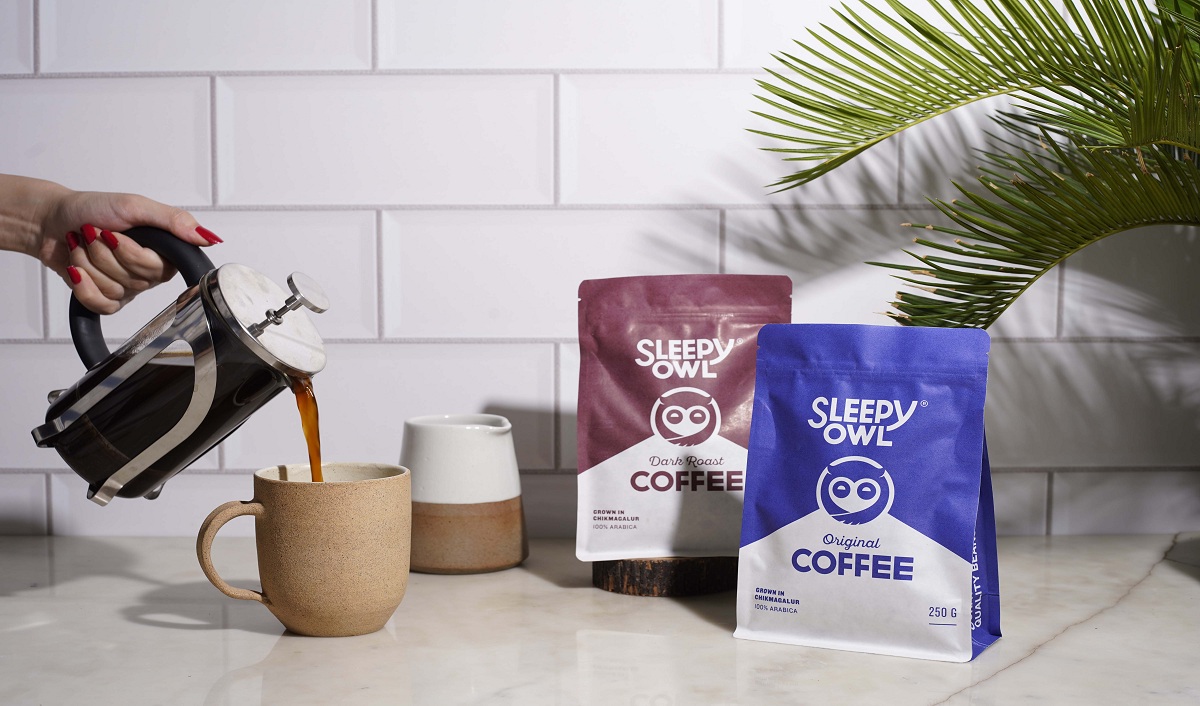 The pandemic lockdown and struggle of being stuck at home are pressurizing due to work or study pressure. Everything is boring at home and needs a refreshment, a movie, binge-watch, and chill with books. Coffee is the best partner. But getting perfect coffee with all the forms is a bit difficult. One solution for all the refreshments is Sleepy Owl which brings good coffee to everyone. Getting into a business and making it brand out of coffee is a big deal. See the refreshment of the coffee journey with friends.
Sleepy Owl journey
Who doesn't love a hot coffee to recharge your brain cells? It all started with Ajai Thandi, Ashwajeet Singh, and Arman Sood. Who loved, and it was, this love for coffee that bought up the idea of brewing coffee? Ajai, while still working in JP Morgan as an investment banker, made him work nights and weekends long jobs. So he badly needed a shift, and at the same time, his childhood friend proposed the idea of brewing coffee. Hence trio started a cold-brew coffee company in India in 2016.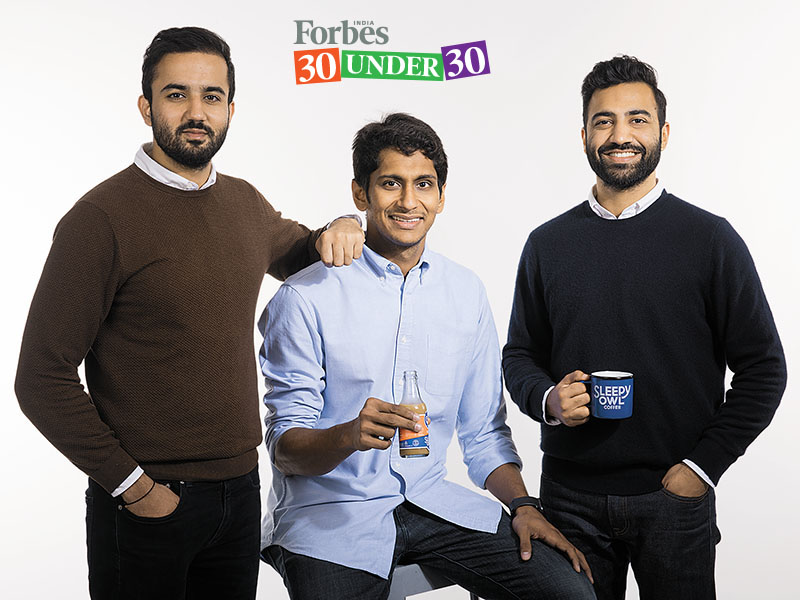 Beans preparation
Majorly the source of beans is Chikmagalur, Karnataka, which is known for its coffee overwide. Beans are roasted in small batches and then brewed slowly in cold water over 24 hours. And ensured that extracted the flavor from the beans, but the bitterness was left out. Further, it is let sit for 20 hours to bring that crusty flavor to reduce the acid quantity offering a smooth bitterness of the coffee.
Sleepy Owl has cold brew packs, hot brew bags, ready-to-drink cold brew bottles, ground coffee, and brew box suites for in-home and on-the-go consumption. And it's signature chocolatey and nutty flavor comes from single-origin Arabica beans. Its production is maintained with 100% hygiene and delivered fresh every day.
Founders
Ashwajeet Singh – Co-founder at Sleepy Owl Coffee, served as Managing Director. He is a skilled computer professional who can effectively design, test, and implement code to automate tasks and develop anything from web pages.
Ajai Thandi – Co-Founder at Sleepy Owl Coffee.
Arman Sood – He is an activist and sportsperson during school and college. Later graduated as a lawyer from Jindal Global Law School in 2015. Also a co-founder of Sleepy Owl.
Distribution of Sleepy Owl
Initially, it started with an online website, and gradually people began finding a flavor. That increased favor among consumers and investors as they filled a vacuum of online retailing. As the pandemic helped many startups to grow similarly, the user's demand increased, and Sleepy Owl re-prioritized. Eventually, the products to hot brew bags, drip coffee formats, ready-to-drink formats, and flavored ground coffee.
The initial product sold out was 1.5 liter and a 600ml box, a super smooth black coffee. Collections – Sleepy Owl Coffee. Team to build the foundations of what they hope to be a leading coffee brand. It also ended India's search for brew coffee, and they have subscriptions.
Over 200,000 coffee cups delivered. As new in the market, succeeded in raising $6.5 million in Series A funding.
And it has over 1700 outlets in Delhi-NCR, Mumbai, Pune, Indore, Bhopal, Chandigarh, and Jammu, among other cities, and has catered to over 60,000 customers. Even these products are available on its website, Amazon, and Big basket.
Further journey
Coffee has revenue growth of annual 20% every year. It's trying to lead the Indian startup coffee market. For it's developing and increasing manufacturing capabilities to expand its product portfolio and grow nationally to gain a share. Also, Sleepy Owl focuses on reducing plastics and using paper and aluminum. Forbes recognized 30 Under 30 in 2020; with this, they compromised an excellent user experience.
How much is the Sleepy Owl's net worth?
It is in the INR 1 cr – 100 cr for the financial year ending on 31 March 2021. 
Who are the investors in sleepy owl?
Series A funding round led by existing investor Rukam Capital and DSG Consumer Partners.