Ashish Chanchlani | Success story of the famous YouTuber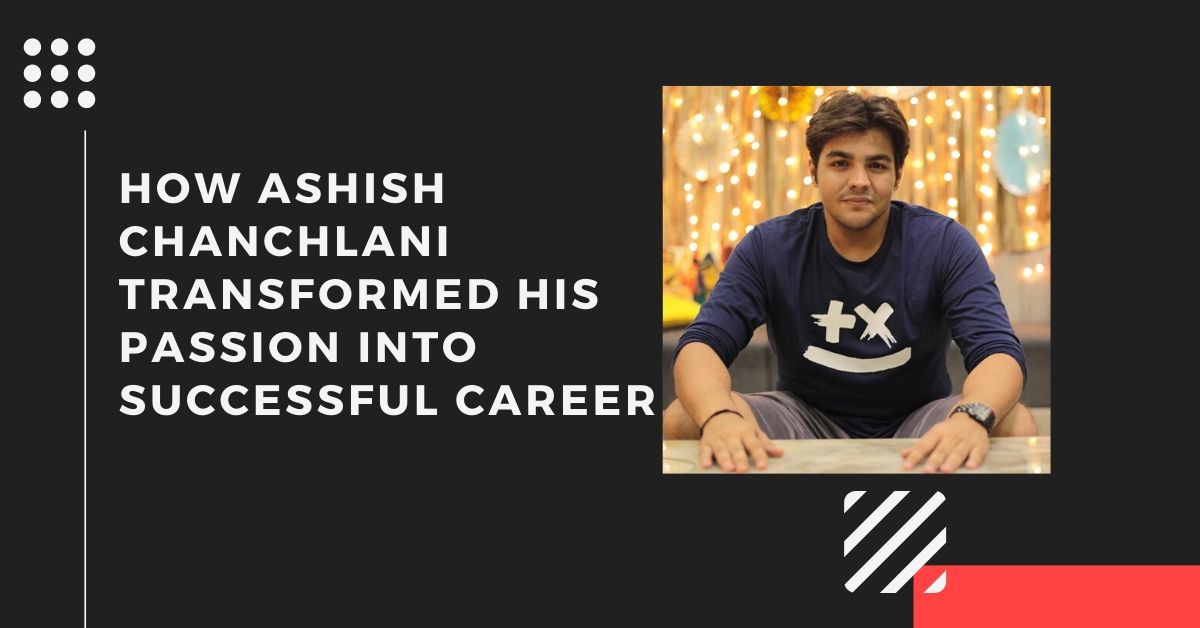 For the Indian audience, Ashish Chanchlani is a household name for his relatable and funny content. In this age of the internet and digital content, video-sharing site YouTube has become a platform in itself. Due to this, the importance of relatable content has increased tremendously. His success story of becoming one of the top YouTubers in India is inspiring to many others.
Early life
Ashish was born in Ulhasnagar, Maharastra. He showed his interest in acting since childhood. His father owned a multiplex where he used to spend countless hours under the influence of cinema and arts. He thus took a liking towards acting, and soon it became his hobby and passion.
Ashish recalled in an interview that he wasn't given many opportunities to act in school. Though, one day his teacher caught him mimicking another teacher and was impressed by his observation and comedy skills. Soon, he got the opportunity to act in a school play. A lot of people appreciated his acting skills.
Like all Indian parents, Ashish's parents were always concerned about his career. He was equally serious and got enrolled in an engineering college in Maharashtra. But deep down, he knew that he was made for something more. His passion for acting grew when he started posting videos on Vine's video-sharing platform in 2009 and later on Instagram. Soon, he attracted a lot of audiences on Instagram and Facebook.
At a point in his life, Ashish felt as if he was not doing the right thing by pursuing engineering. He talked to his parents about giving up engineering to focus more on his videos. His parents were supportive of his growth on Instagram but thought that education is equally important. They convinced him not to leave engineering midway.
Thus, Ashish not only completed his engineering but also worked upon his acting skills when he joined Barry John Acting Studio. He continued to improve his acting skills while he also worked towards securing his education and future. He posted content on Instagram to his massive fan following. Ashish posted 7-8 minutes long skits. People appreciated his comic timing and his efforts to upload consistently.
The start of his YouTube career
He started posting on YouTube in 2014 when he started his channel, named "Ashish Chanchlani Vines." Since then, he has worked with several famous personalities like Shahid Kapoor, Akshay Kumar, etc.
In an interview, Ashish's mother revealed that even though her son is successful, he has always been humble. The majority of his content is based on student life because he was a student and understands their problems and needs. That is why his viewers relate to his videos. Thus, it is appropriate to say that he is very well experienced with the Indian audience, which has made him so successful.
Today, Ashish is one of the top three most subscribed individual Indian YouTubers. He has over 20 million subscribers on YouTube He made his television debut in 2016 through the popular show Pyaar Tune Kya Kiya. He transformed his passion into a successful career over time. Ashish never gave up on his dreams and found a way to make them come true. We hope his journey inspires people to follow their passion and never look back.
Also read: Motivational Success Story Of Chris Hemsworth
How many subscribers does Ashish Chanchlani have?
On which TV show did he make his television debut?