Pele | The success story of one of the greatest footballers of all time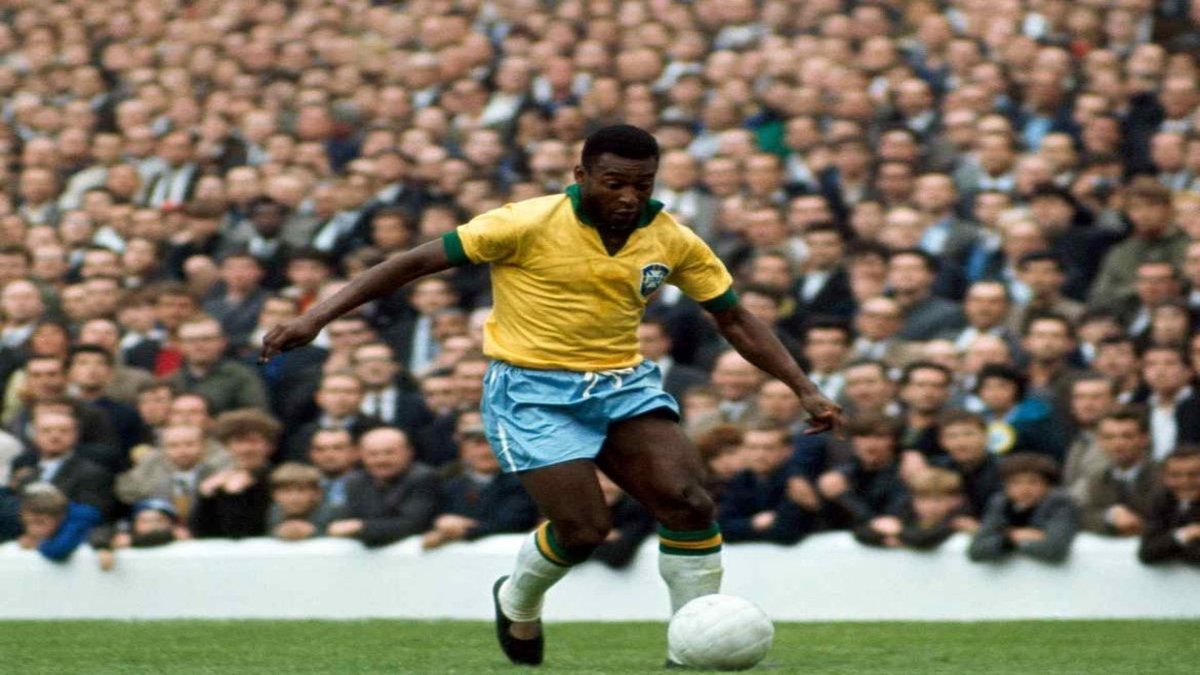 Pele is a former professional Brazilian footballer and regarded as one of the greatest footballers of all time. FIFA labelled him "the greatest" and he was among the most successful and popular sports figures of the 20th century. Pele is also the leading all-time goalscorer for Brazil with 77 goals in 92 games. Throughout his career, Pelé received several individual and team awards for his record-breaking achievements and legacy in the sport. He grew up in poverty and his success story is inspiring to many aspiring footballers all over the world.
Early life
Pele was born Edson Arantes do Nascimento on 23 October 1940 in Brazil. He grew up in extreme poverty in the city of Bauru located in Sao Paulo. To earn money, he worked in tea shops as a servant. His father, a football player, taught Pele how to play the sport. Due to their poor conditions, he could not afford a proper football. Hence, he played with a sock stuffed with newspaper or a grapefruit.
During his youth years, Pele played for several amateur clubs. He also played for an indoor football team called Radium. Pele's team won the first championship and several others. In one of the tournaments he participated in, he was considered too young to play. Eventually, he went on to become the top scorer of the competition with 15 goals. Pele said in an interview, "That gave me a lot of confidence". "I knew then not to be afraid of whatever might come".
Pele's early career
In 1956, 15-year-old Pele joined a professional club Santos FC. His coach told the directors at Santos that he would be "the greatest football player in the world." In 1957, Pele became the top scorer of the league at just 16 years old. Ten months after signing professionally, the Brazil national team called Pele. After the World Cup in 1958 and 1962, European clubs such as Real Madrid, Juventus, and Manchester United tried to sign him. In 1961, the government of Brazil declared Pelé an "official national treasure" to prevent him from being transferred out of the country.
While playing for FC Santos, Pelé played alongside many talented players such as Pepe and Coutinho. Pele scored 643 goals for Santos, the most goals scored for a single club until it was surpassed by Lionel Messi. In 1974, he retired from Brazilian football. Two years later, he came out of retirement and played for the New York Cosmos.
International career
In 1957, Pele played his first international game against Argentina, In the game, he scored his first goal for Brazil at 16 years old and remains the youngest goalscorer for his country. On 29 June 1958, Pelé became the youngest player to play in a World Cup final match at 17 years and 249 days. Brazil won the World Cup and Pele's first goal was selected as one of the best goals in the history of the World Cup.
When the 1962 World Cup started, Pele was considered to be the best player in the world. Yet again, Brazil won the World Cup yet again in 1962, Unfortunately, they lost in the 1968 World Cup. After this game, Pele vowed he would never again play in the World Cup but changed his decision in 1970. Initially, Pele refused to play the World Cup in 1970 but then accepted. Brazil played against Italy in the finals and won the game. After the match, Italian defender Tarcisio Burgnich said, "I told myself before the game, he's made of skin and bones just like everyone else – but I was wrong." Pele played his last international match on 18 July 1971.
Awards and achievements
| | |
| --- | --- |
| Year | Awards |
| 1962-65, 1968 | Brazilian Cup winner |
| 1978 | International Peace Award |
| 1993 | National Soccer Hall of Fame |
| 1999 | Athlete of the Century, National Olympic Committee |
| 1999 | World Sports Awards |
| 2000 | Second place, Sportsman of the Century award |
| | South American Footballer of the Year |
| | BBC Sports Personality of the Year Lifetime Achievement Award |
| | Laureus World Sports Award for Lifetime Achievement |
In 1958 he debuted playing in the FIFA World Cup champion team, followed by 1962 and 1970, and in 1966 participated in FIFA World Cup. Pele scored 1,281 goals in his career and is the only man to lift three World Cup titles, and holding back all the struggles; he honored first ever Fifa Ballon d'Or Prix d'Honneur.
Lessons we can learn from Pele's story
Today, Pele is one of the most acclaimed players in the history of football and has been frequently ranked the best player ever. His style of play is still admired by people all over the world. With exceptional vision and intelligence, Pele was recognized for his precise passing and ability to link up with teammates to provide them with passes. His unique playing techniques combined speed, balance, and technical skill with physical power and stamina. He is also widely respected for his participation in various environmental and social causes.
From being born in a poverty-stricken family to becoming one of the greatest footballers of all time, Pele is an inspiration to many. With hard work, passion, and immense talent, Pele has shown the world that anything is possible. We need to follow our dreams and always aim for the best, no matter what comes our way.
Also read: Ravi Teja | The success story of one of the top actors in the Telugu film industry
How many club goals has Pele scored in the history of football?
With 1,279, Pele holds the Guinness World Record as the scorer of the "most career goals".
Which country did Pele play for?
Pele played as a forward for Brazil.
How many World Cups has Pele won?
Pele has won three football World Cups.