Peter Dinklage | The success story of the persistent American actor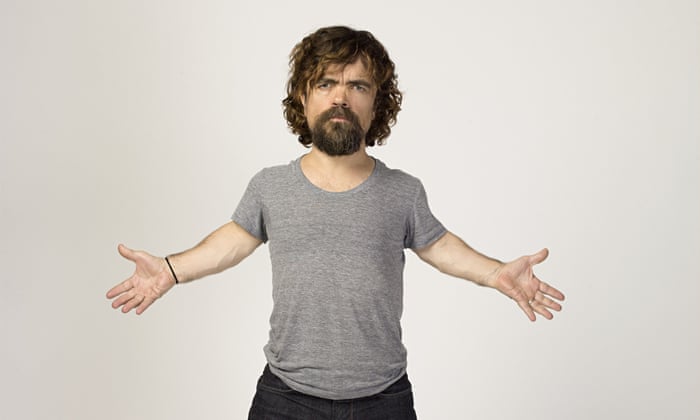 Peter Dinklage is an American actor and producer. His success story didn't happen overnight. He tackled a lot of hardships and struggles all through his life. But he never chose to give up despite all the obstacles that came up his way. His success story is truly an inspiration to several aspiring people out there. He has made it big in life with his true hard work, commitment, and determination. Peter had made a huge impact and has broken the stereotype of people with dwarfism in movies. He has paved his own success story with utmost persistence and confidence.
Peter Dinklage's early struggles :
Peter Dinklage is from Morristown, New Jersey. Unfortunately he was born with a genetic problem. This disease called Achondroplasia affects the growth of bones. This majorly impacted his life and he faced a lot of struggles. He realized his passion for acting when he first performed for a stage production during his 5th grade. Therefore he was satisfied with the response from his audience and he realized his talent. He went ahead to chase his dreams of making it big in life. He suffered a lot during the early stages of his career. During his early stage he went into depression and found it hard to make ends meet. After his graduation in 1991, Peter moved on to New York. He went ahead to achieve his dream. From here he went ahead seeking opportunities.
However Peter Dinklage didn't have a lot of opportunities due to his condition. He often ended up working on jobs not related to acting. He did this in order to support himself. Peter worked a lot of odd jobs to make ends meet. He was once doing data entry. He chose this over being cast as a leprechaun in a beer commercial. Similarly he never chose to take up demeaning roles during the initial stages despite the problems he faced. He was persistent and chose to keep trying.
Peter Dinklage had his major breakthrough in the film industry with his role as Tyrion Lannister. This gave way to a lot of opportunities and paved way to his major success. He was never satisfied with roles given according to his physical appearance. He chose to act and exhibit his acting talent and wanted to chose according to the scope of the character.
Despite the several struggles Peter Dinklage he always kept moving towards his passion. He never chose to let himself down and kept himself motivated. He lost a lot of opportunities but he never chose to step back after the struggles and setbacks he faced. After the major breakthrough people realized his extreme talent and ability in acting. His first amazing talent was seen in a parody " Living In Oblivion". He went ahead to chase his dreams and he got several option a that came up his way. Peter gained his own fan following with his brilliant acting. Following this he performed in several movies and performed a variety of different roles.
Life lessons from Peter Dinklage's life :
Peter Dinklage has taught people to stay strong despite the obstacles that come up your way. Always keep working hard without giving up in life. It is always okay to fail and fall again. But what matters more in life if our ability to get back stronger. Never strop or sit back. Keep working hard with passion to achieve your dream. When you are determined to passionate about your dreams, go ahead to achieve it. Similarly success is not too far when you keep yourself determined and chose to keep working hard. Keep working persistently and you are sure to taste the essence of success.
Also Read: Mary Kay Ash | The success story of the persistent entrepreneur
How much did Peter Dinklage make from Game of Thrones?
Peter Dinklage made $500000 per episode in 2017.
In which year was Peter Dinklage born?
Peter Dinklage was born in the year 1969.