Ujjwal Chaurasia | Success Story Of Techno Gamerz
Ujjwal Chaurasia is a famous gaming YouTuber in India. He has more than 25k subscribers on YouTube. In addition, he has more than 480K followers on Instagram. The Net worth of this 20 years old is around 5 to 30 crores. He achieved all this at a very young age.
Ujjawal Early life and Struggles
Ujjwal Chaurasia came to this world on 12 January 2002 in New Delhi, India. He is also known by the name of TechnoGamerz, as he owns a YouTube channel named Techno Gamer. Ujjwal has completed schooling till 12th grade from Delhi itself. Ujjwal has been very interested in gaming since childhood. He is one of the few who turn passion into a profession. Although, he has faced a lot of challenges initially.
To begin with, he did not have a personal phone for gaming. He used to play games on his brother's phone. While playing the game, he records and uploads it on YouTube. Ujjwal had to balance his studies and game simultaneously as he was in 10th grade when he started youtube. It was challenging, but he managed it very well.
Beginning of the YouTube journey
Ujjwal has been fond of gaming since childhood. In other words, he used to play different mobile and PC games at an early age. His exposure to the game "SnowBros" made him love gaming. Subsequently, he later played GTA and Vice City, which increased his gaming craze. Despite not having a personal phone till class 12th, Ujjwal was so addicted to gaming that he used to play games whenever he got someone else's phone. His YouTube journey begins with his elder brother's phone, Nokia 5. The name of his first YouTube channel was Ujjwal Chaurasia. He uploaded his gameplay videos on the track. He had not informed his family about this channel. Due to these videos, the channel got good views in a short time.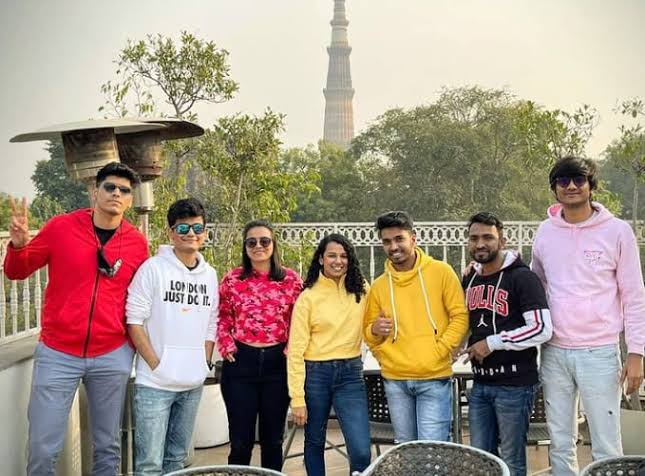 Further, his brother got to know about this. Earlier Ujjwal had no idea about YouTube monetization. His elder brother encouraged him to work on this journey as it could be a good career option. From here, Ujjwal's new journey started.
Youtube Success Story & Achievements
The real journey of TechnoGamerz started when Ujjwal was 15. At the suggestion of his brother, Ujjwal started focusing on YouTube. He started a new channel for technology and gaming content. For obvious reasons, he named this channel Techno Gamers. Subsequently, Ujjwal enhanced the quality of his gaming videos. He started including commentary and editing videos. One of his most successful video series was 'how to download PlayStation games on the phone.' He initially promoted his channel on various Facebook and WhatsApp groups. He continued to make videos on his brother's phone until he crossed 1000 subscribers. Ujjwal's dedication paid off when one of his videos went viral. The video which brought him a lot of views was a downloading tutorial of the game 'Dragon Ball Z Xenoverse.'
This video got 50k views in one month, bringing more significant traffic to the channel. Subsequently, In the next two years, the track grew tremendously and reached 100K subscribers. In February 2020, live streaming of GTA V games caused a tremendous increase in viewership of the channel. By March, TechnoGamerz had reached one million subscribers. Later he introduced GTA live stream with a face-cam feature video on his channel. These videos gained tremendous popularity with over 5 million total views. Hence, the channel reached the milestone of 10 million subscribers in November 2020. TechnoGamerz has more than 25K subscribers today.
Recent Update:
In 2021, Ujjwal Chaurasia released his debut song, "Game On." For the song, he collaborated with famous music producer Sajeel Kapoor prominently known as Sez on the Beat. Earlier, Sajeel worked on a hit song like Meri Gully Mein from the 2019 musical drama film Gully Boy. Ujjwal has stepped into the music industry to describe his gaming journey. The music video for Game on has already garnered more than 70 million views. Ujjwal had uploaded the music video for the single on his official YouTube account. Moreover, his YouTube channel recently surpassed the 28 million subscribers count mark. Simultaneously, his view count surpassed the seven billion mark.
Also read- Mithilesh Patankar | The success story of Mythpat
What Is the age of Ujjwal?
What is the salary of Techno Gamerz?