Victoria Beckham | Success Story of the Multifaceted Artist
Victoria Beckham is one of the most prominent singers of the 90s. She was a part of the iconic British girl group Spice Girls. Born in Essex, England, Victoria was appointed the most excellent order of the British Empire (OBE) in 2017. She has made exemplary contributions to the world of music, fashion, and television. Victoria has been a part of the entertainment industry for almost two decades. Married to football legend David Beckham, Victoria has proven how amazingly a woman can manage and excel in all aspects of her life. Moreover, she has received several prestigious accolades for her achievements as a singer and fashion designer.
About
Victoria Beckham, often known as Posh Spice, is an English musician and fashionista. Her girl group, Spice Girls, is one of the best-selling girl groups of all time. She and her husband, David Beckham, are considered the power couple in Britain. Together, they have a net worth of more than $400 million. She launched her eponymous luxury fashion label in 2008, followed by her beauty brand in 2019. In her long and successful career, she has collaborated with top brands like Dolce and Gabbana, Reebok, Estée Lauder, Target, Marc Jacobs, and The Outnet.
Early Life
On the 17th of April 1974, Victoria Caroline Adams was born in Harlow, Essex, United Kingdom. Her father, Anthony William Adams, worked as an electrical engineer. In contrast, her mother, Jacqueline Doreen, was a hairdresser and insurance clerk. Victoria has two younger siblings, Christian and Louise. Her parents established an electrical warehouse business and ran it successfully. Consequently, Victoria and her siblings led a comfortable life. For schooling, she attended St. Mary's High School in Cheshunt, a town located in the Borough of Broxbourne. She was embarrassed by her family's wealthy conditions in her school life. Young Victoria often pleaded with her father not to drop her at school in luxury cars.
At the age of seven, Victoria came across an American teen musical film, Fame. After watching the movie, Victoria started dreaming about becoming a singer. She told her parents that she wanted to pursue her musical dreams. Consequently, Jacqueline and Anthony admitted young Victoria to Broxbourne's Jason Theatre School. Growing up, Victoria suffered from severe acne. As a result, she was unpopular among her schoolmates. However, Victoria did not lose hope. She often told her schoolmates that she'd be a famous personality. At the time, no one believed in her. But young Victoria was determined to pave the way to success.
Beginning of Career
After completing schooling, Victoria joined the Laine Theatre Arts college in 1991. At the performing arts college, she studied modeling and dance. Three years later, she saw an advertisement in the British weekly newspaper, The Stage. British talent manager Chris Herbert and his father had posted the ad. They were looking for talented, extroverted, and ambitious girls with singing and dancing skills. Hundreds of young women answered the advertisement. 19-year-old Victoria was one of them. Chris and his father selected Victoria, Melanie Chisholm, Geri Halliwell, Emma Bunton, and Melanie Brown. Following that, Chris formed an all-girl group called "Touch." The girls stayed together and worked on music in London. However, before Touch could debut, the girls decided to split with Chris and his father. Later, Simon Fuller, an iconic British entrepreneur, artist manager, and producer, signed Victoria and the other four girls. Consequently, he formed the legendary girl group "Spice Girls."
Initial Years and Pathway to Success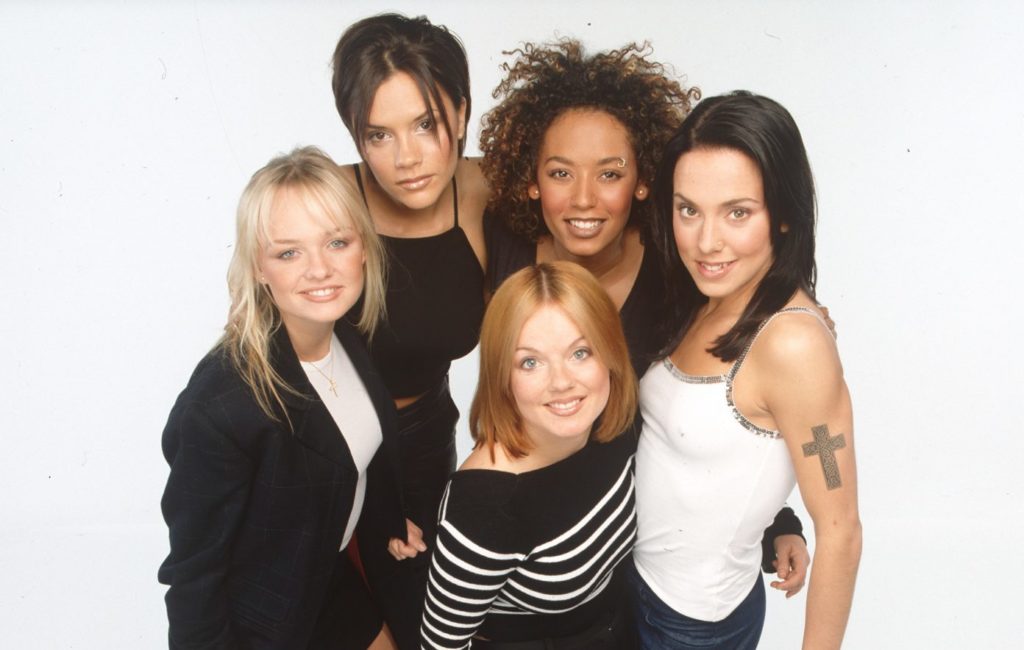 In 1996, the Spice Girls released their debut single, Wannabe. The single garnered worldwide recognition. It peaked on the music charts of more than 35 countries, including the United Kingdom, the USA, Australia, France, Germany, and Spain. As a result, the Spice Girls became a globally recognized band. Following that, the band released its debut studio album, Spice. The band released three studio albums and became the best-selling girl group of all time. Consequently, Victoria, aka Posh Spice, became a global icon.
Following Years
After the band released its third studio album, its popularity started deteriorating. As a result, The Spice Girls decided to split. After the split, Victoria focused on her solo music career. In 2000, Victoria signed a recording contract with Virgin Records. The following year, she released her debut self-titled album. However, the album could not garner commercial or critical success. Her solo music journey was full of ups and downs. As a result, in 2004, she decided to give up on her musical career and started focusing on the fashion industry. In 2006, Victoria became Harper's Bazaar's fashion editor for styling her friend and famous actress Katie Holmes for a fashion shoot. Later, Victoria appeared on the covers of prestigious magazines like Vogue, Elle, Harper's Bazaar, Glamour, and Marie Claire. She launched her fashion label and beauty brand, and both ventures achieved remarkable success. Today, the world considers Victoria one of the most influential style icons.
Also read: David Beckham | Success Story of the Legendary Footballer
How old is Victoria Beckham?
Victoria Beckham is 48 years old as of 2022. She was born in Essex, England, on the 17th of April 1974. Her parents, Jacqueline and Anthony Adams, owned an electrical wholesale business. Victoria spent her childhood in the large village of Goffs Oak in the Borough of Broxbourne.
What is the net worth of Victoria Beckham?
Victoria Beckham's net worth is estimated to be $450 million. She has been a part of the entertainment industry for almost two decades. Victoria started her musical journey at the age of nineteen. She became a part of the iconic girl group, the Spice Girls, and garnered worldwide recognition.
Is Victoria Beckham married?
Yes, Victoria Beckham is married to the iconic footballer David Beckham. They have been married since 1999. Together, they have four children Brooklyn, Romeo, Cruz, and Harper.