David Beckham | Success Story of the Legendary Footballer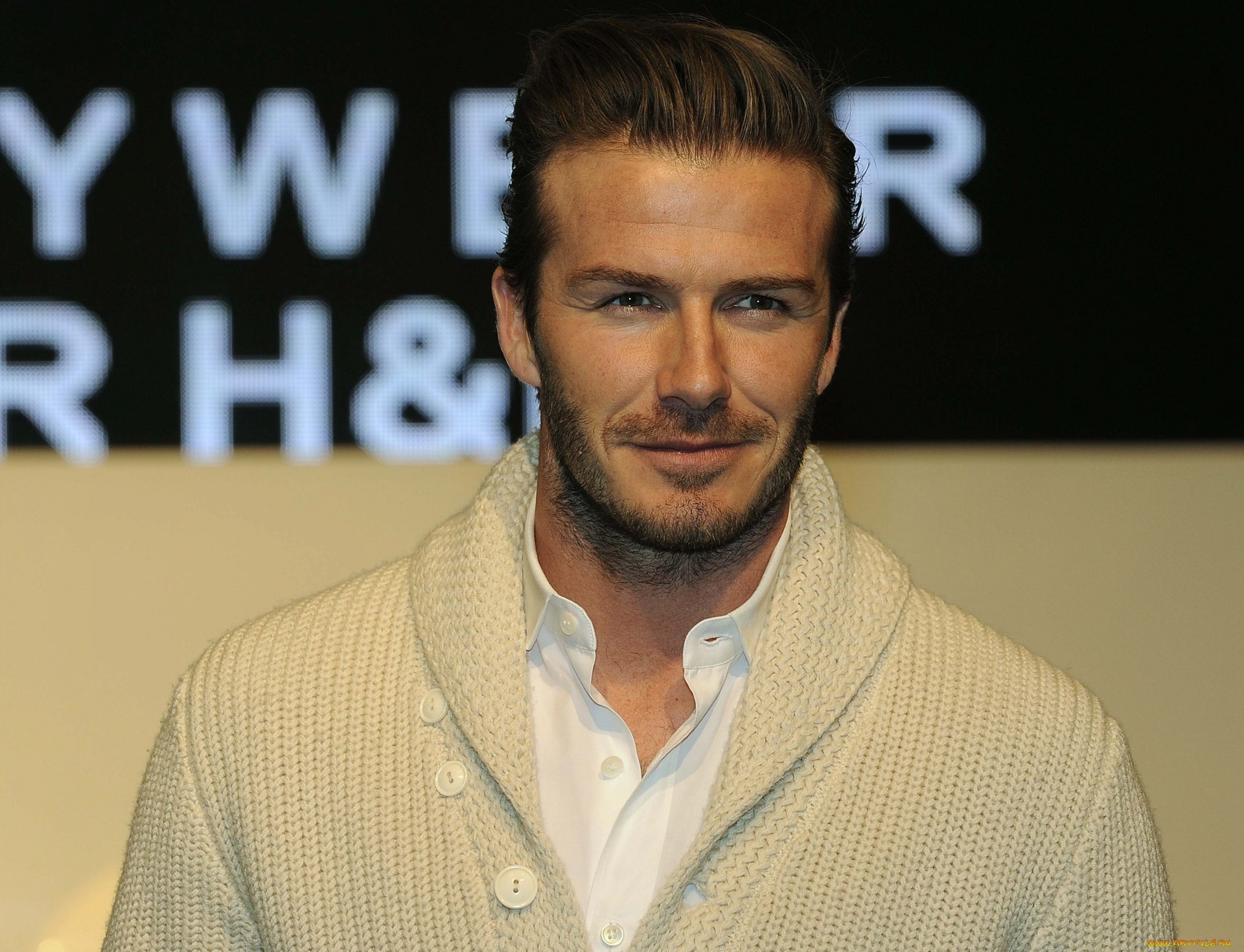 David Beckham is one of the most prominent footballers in the world. During his twenty-year-long career, he won 19 major trophies. In the world of football, David is considered one of the greatest midfielders. Britain appraises Beckham as a cultural icon. He was the first English player to secure significant league titles for four countries: England, Spain, the USA, and France. Moreover, David has represented legendary football clubs like Manchester United, Real Madrid, and Paris Saint-German.
About
David Beckham is an English footballer. He started his career in 1987 with Tottenham Hotspur. Born in London, England, David became a global icon with his exemplary crossing ability and bending free-kicks. He has garnered several accolades for his phenomenal contribution to the football world. In 2004, Pelé included Beckham in FIFA's list of 100 greatest living players in the world. Quintessential brands like Adidas, Armani, Maserati, H&M, Breitling, Gillette, and Pepsi have chosen David as their ambassador.
Early Life
On the 2nd of May 1975, David Robert Joseph Beckham was born in London, England. His mother, Sandra Georgina, worked as a hairdresser. In contrast, his father, David Edward Alan Ted Beckham, was a kitchen fitter. David has two sisters. His father gave him the middle name of Robert to honor former footballer Sir Robert Charlton. He attended the Chingford County High School in Chingford, East London, for schooling. From a young age, David was inclined to football. When teachers asked him about his dream profession, he always said he wanted to become a footballer. His parents, David and Sandra, were diehard fans of the football club Manchester United. They often traveled hundreds of miles to watch Manchester United's home ground matches. As a result, young David became a team fan and developed a passion for football. Consequently, he began attending Bobby Charton's prestigious soccer school in Manchester. Soon after, he landed a chance to participate in FC Barcelona's training session.
Beginning of Career
During his teenage years, he started playing for Ridgeway Rovers' local youth team. His father, David, Stuart Underwood, and Steve Kirby, coached the team. Later, David Beckham attended Tottenham Hotspur's school of excellence for further football training. After completing the training, David joined Brimsdown Rovers' youth team in 1988. Two years later, the team named him Under-15 Player of the Year. However, David dreamed of becoming a part of Manchester United. He worked hard and attended several football academies. But unfortunately, he was not selected by his dream team. Later, at the age of sixteen, David signed Youth Training Scheme's contract for school leavers. As a result, he became a trainee for Manchester United in 1991.
Initial Years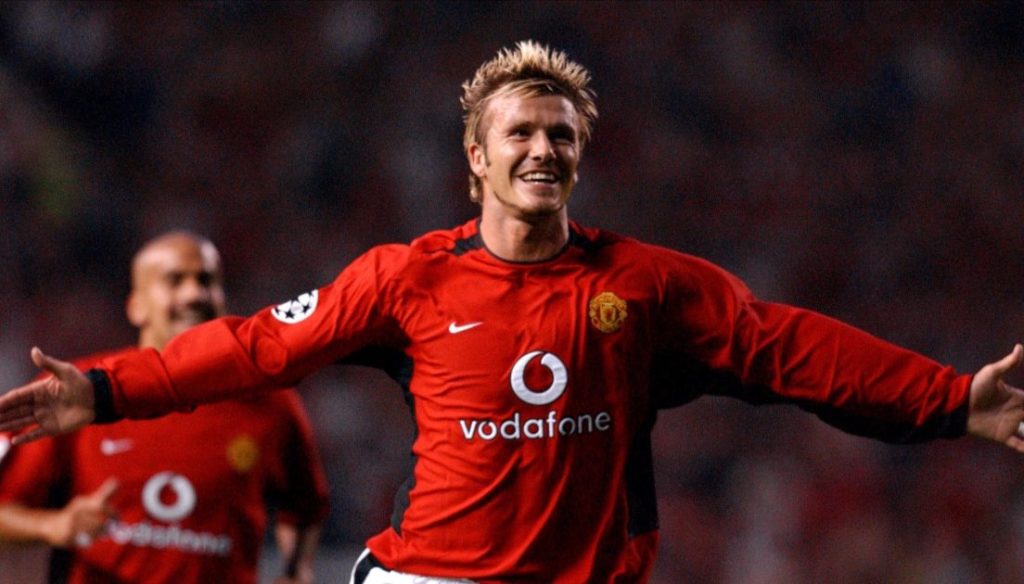 Initially, David played with future football icons like Ryan Giggs, Phil Nevile, Paul Scholes, and Nicky Butt. Eric Harrison coached the young and promising footballers. In 1992, the group helped Manchester United secure the title during the FA Youth Cup. Following that, David performed admirably in several matches held during the year. Consequently, he made his debut as a substitute for Manchester United's right winger Andrei Kanchelskis. Soon after, the club signed him as a professional. Two years later, in 1994, David made his UEFA Champions League debut. However, the road to success was not easy for Beckham. Although he played well, the team did not get fruitful wins in prestigious leagues. As a result, he joined the Preston North End Football Club to gain experience. During the 1994-95 season, he impressed the PNE and returned to Manchester United.
Worldwide Recognition
Upon returning, David made his Premier League debut in 1995. Manchester United didn't do well during the 1995-96 season as the club lost several titles. However, the club's manager, Sir Alex Ferguson, believed in the team's young members. David was one of them. During the club's 1994-95 season, accomplished players like Mark Hughes, Andrei Kanchelskis, and Paul Ince had left. The critics continued to disapprove of the new young players on the team. Moreover, Manchester United could not lift a major title after the arrival of youthful players. But things changed drastically for David and Manchester United on the first day of the Premier League season 1996. David scored a breathtaking goal against the Wimbledon Football Club. As a result, he became an iconic face in the football world.
Following Years
After the spectacular goal, there was no looking back for David Beckham. In 2002, the British public included his goal against Wimbledon in the 100 Greatest Sporting Moments list. Throughout his career, he achieved several accolades for his outstanding performances. However, he faced criticism for his football life after marrying Victoria Beckham. The media and former football legends often targeted the couple. Moreover, David underwent several surgeries. His career was full of ups and downs. But he managed to give his best to the football fraternity and became one of the most prominent football stars worldwide.
Also read: Mohamed Salah | The Greatest African Footballer of all Time
How old is David Beckham?
David Beckham is 47 years old as of 2022. He was born in London, England, on the 2nd of May 1975. His parents, Sandra and Ted, were diehard fans of the famous football club Manchester United. As a result, David gained a passion for becoming a footballer.
What is the net worth of David Beckham?
David Beckham's et worth is estimated to be $450 million. He started representing Manchester United in the year 1992. In his two-decade-long career, he garnered worldwide recognition with exemplary skills.
Is David Beckham married?
Yes, David Beckham has been married to former Spice Girls member Victoria Caroline Adams since 1999. The couple has four children together. They have been married for 23 years and share a beautiful bond.