Wendy's | Success Story of the Thriving Fast Food Chain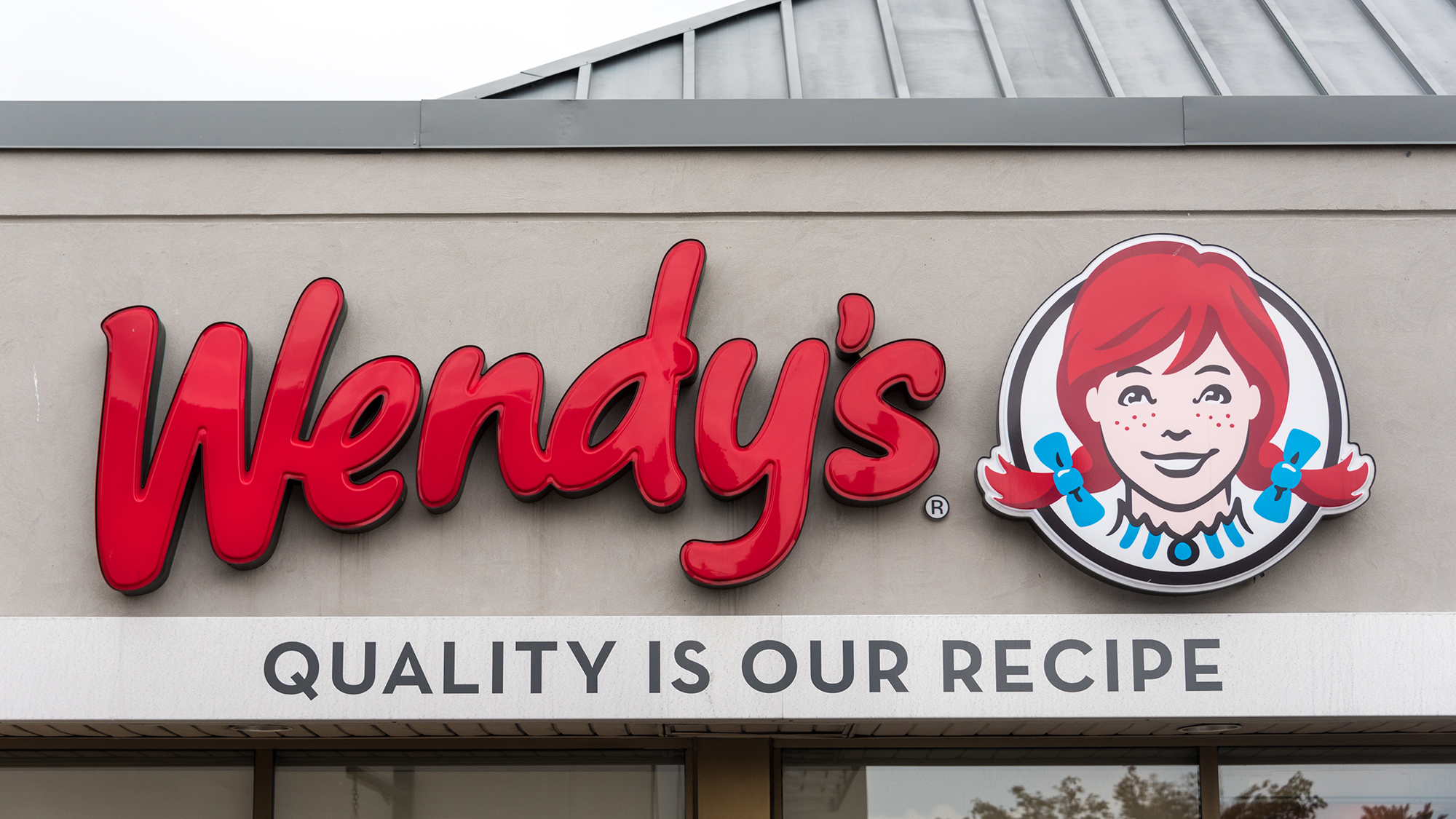 Wendy's is one of the most prominent names in the fast-food world. Dave Thomas founded the restaurant in 1969. The food chain has provided its customers with delectable delicacies for over four decades. Wendy's is famous for its square patties, fries, frosty ice creams, hamburgers, sandwiches, and beverages. In 2018, Wendy's was the third-largest hamburger place globally. However, in 2021, it surpassed Burger King's sales and became the second-largest burger chain worldwide. 
About
Wendy's is an American fast-food chain headquartered in Dublin, Ohio, US. The chain is famous for serving delicious, fresh, and affordable dishes. In less than ten years of its establishment, Wendy's had over 500 franchise restaurants. Wendy's founder Dave Thomas initially worked with KFC. With Dave's assistance, KFC's four unsuccessful outlets became profitable. Later, in 1968, he began working toward establishing Wendy's. Today, the fast food chain has over 7,000 outlets globally. The brand has a net worth of $4.2 billion as of 2022.
Founder
On the 2nd of July 1932, Rex David Thomas was born in Atlantic City, New Jersey, USA. His biological mother was living in a home for unwed mothers at his birth. She did not have money to raise the child. At the time, conditions were severe in America due to The Great Depression. A few weeks later, a traveling construction worker and his wife decided to adopt Dave. He was merely a few weeks old. Rex and Auleva Thomas became little Dave's parents. However, when Dave was five years old, Auleva died due to rheumatic fever. Things did not stay the same after Auleva's death. Rex had to move constantly to search for work. As a result, Dave spent his early childhood traveling from one place to another.
Growing up, Dave spent most of his time in Michigan with his grandmother Minnie Sinclair. Rex was busy traveling to make ends meet. Dave's grandmother worked in an eatery. She used to take him out to eat on Saturdays at the five-and-dime stores. Through these experiences, Dave started gaining interest in the food service industry. While his grandmother worked at the eatery, he dreamed of owning a restaurant. Minnie instilled good qualities in Dave, which helped him become a good human being. At age twelve, Dave got his first job. He started working at the counter of Regas, a fine dining restaurant in Knoxville, Tennessee. However, due to an argument with the boss and lost his job. While working at Regas, Dave's passion for the food industry grew. He decided never to lose another job.
Establishment of Wendy's
Dave continued to travel with his father across the region during his teenage years. He found a job at the Hobby House restaurant in Fort Wayne, Indiana, at age fifteen. Dave lied about his age and began working as a busboy at the restaurant. Soon, his father was ready to move again. But this time, Dave decided to stay back and continue working as a busboy. While in high school, he dropped out to start working full-time. Later, during the Korean War outbreak in 1950, Dave joined the US Army. He served in West Germany for nearly three years as a mess sergeant. In 1953, Dave returned to Indiana and rejoined Hobby House. Around the same time, KFC's founder Colonel Harland Sanders visited the place.
At the time, Dave worked as the head chef at Hobby House. Harland wanted to sell KFC franchises in the area. Phil Clauss, Hobby House's founder, initially declined Harland's offer. But later, Harland persuaded the Clauss clan to open a KFC outlet. As a result, Dave and Harland began working closely. Dave suggested many profitable marketing techniques to Sanders, which were successful. Later, during the 1960s, Dave visited Columbus, Ohio, to help the failing KFC stores. Within a few years, Dave helped KFC regain its profitability in the Midwest. After that, in 1968, Dave decided to establish his fast-food chain, Wendy's, in Columbus. He named it after his daughter.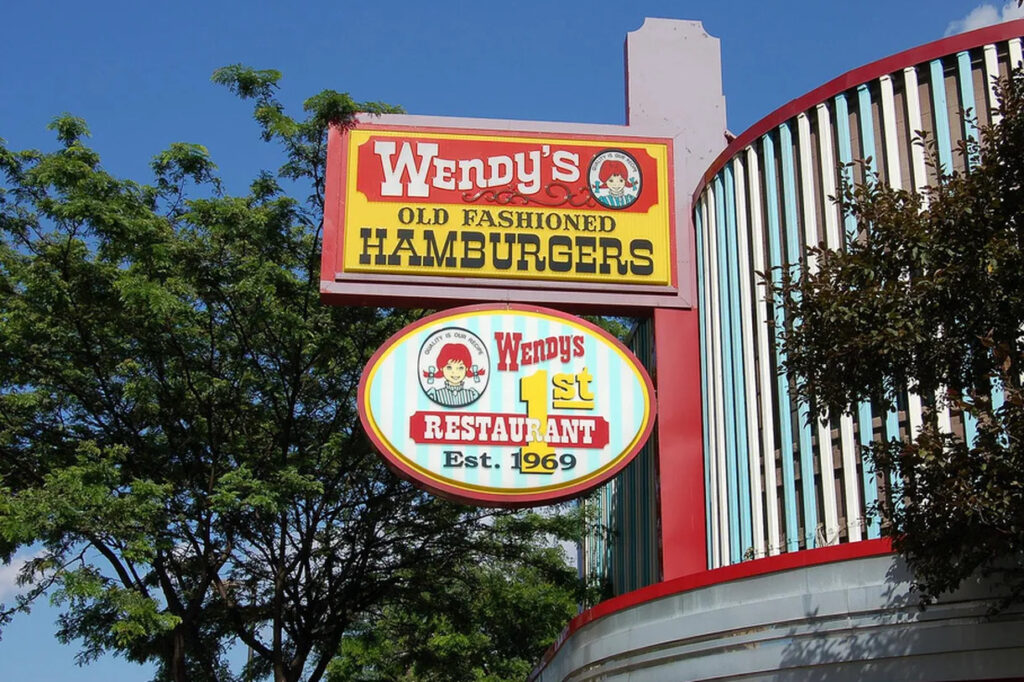 Pathway to Success
In 1969, Dave introduced hamburgers differently from his competitors. At Wendy's, the hamburgers had square patties in a circular bun. Wendy's quickly gained recognition across the town due to its fresh, affordable, and good-quality burgers. In 1972, it opened its franchise restaurant in Indiana. Within five years, the sales surpassed $25 million. As a result, Wendy's began international expansion. By 1980, it had over 2,000 outlets globally. Simultaneously, Wendy's launched a bunch of new dishes on its menu. From French toasts to salad bars, Wendy's had it all. Throughout the 20th century, the chain grew substantially. In 2015, it opened its first outlet in India. Wendy's became popular in cities across the globe with its freshly-made burgers. Consequently, it became one of the most successful fast-food chains.
Also read: Chipotle | Success Story of the American Fast Food Chain
Who founded Wendy's?
Dave Thomas founded Wendy's in 1969 in Columbus, Ohio, USA. Wendy's quickly became a popular fast-food restaurant in Columbus with its freshly-made square beef patties in circle buns.
What is the net worth of Wendy's?
Wendy's net worth is estimated to be $4.2 billion. It has more than 7,000 outlets globally. In 2021, Wendy's surpassed Burger King's sales and became the second-largest burger chain worldwide.
Who is the CEO of Wendy's?
Todd A. Penegor has been the CEO of Wendy's since 2016. Todd had worked for Kellogg Company for over thirteen years before joining Wendy's. He has been associated with the company since 2013.