Aditi Madan | Success story of the BluePine Foods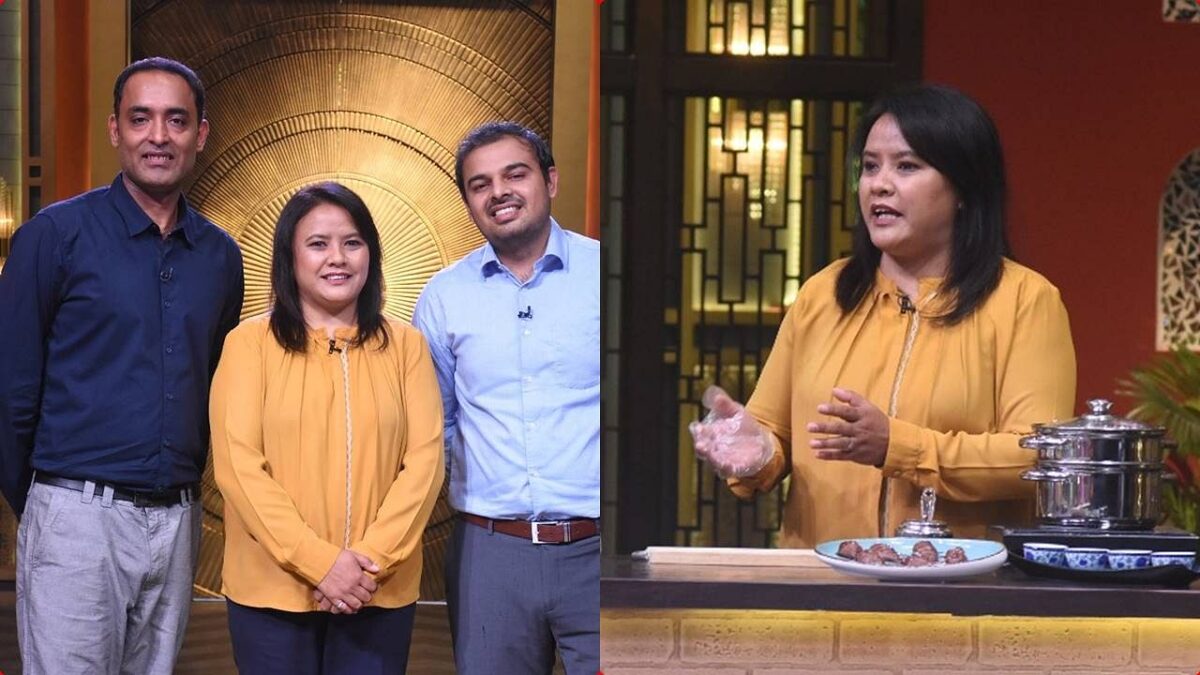 Aditi Madan is the co-founder of BluePine Foods. She was born and raised in Darjeeling, West Bengal. Aditi competed on MasterChef India Season 03 and attended Top 10 contestants and other competitions like Kitchen Ke Superstar cooking show. And she got her nickname 'Momo Mami' from celebrity chef Vikas Khanna.
Blue Pine Foods and Aditi Madan
'Blue Pine Foods Private Limited' is a B2B frozen Momos business that delivers them to hotels and restaurants. They pitched their Darjeeling momos on the show because of their B2B and D2C businesses.
They make momos from natural ingredients with no preservatives for a shelf life of more than four months. The company has sold over 80 lakhs since the show's premiere. They're famous because of how traditional these momo snacks taste and have a retro design that people seem to love!
In addition to this, they've expanded into QSR by opening up Yangkeiz outlets in Malviya Nagar Delhi (one closed down). Also available online via buy now buttons directly on their website where you can choose either individual packs or wholesale orders!
The Shark Tank episode
Blue Pine Food is a new company it came into the public eye in 2018. They earned six crores in their first five years, with 60% coming from QSR last year. Blue Pine foods asked for 50 lakhs (500 thousand) rupees in exchange for 5% equity to open new outlets and expand the company's working capital during Shark Tank.
The Sharks loved how tasty their momos were! Ashneer, Vineeta, and Aman were interested in investing in their momos. After some discussion, it became clear that Ashneer would be supporting his INR 5 lakhs into Blue Pine Food's business development plan.
After the haggling was all said and done, Ashneer Grover, Aman Gupta & Vineeta Singh received a deal worth INR 75 lakhs in exchange for a 16% stake. They had to invest separately, though, as they only had INR 25 lakhs each.
Journey after Shark Tank
Recently, the website noticed a surge in demand after an episode of the show aired. Judges also suggested changing the business's name to "Momo Mami." Ashneer has advised Aditi Madan to go into Cloud Kitchen and sell via online Food Delivery Zomato & Swiggy. Currently, Yangkeiz outlets are in Greater Kailash 1, Vasant Kunj, Gurgaon Sector 50, and NIT Faridabad.
She received the 'Indian Women Excellence and Leadership Award' in 2019 and 'Enterprising Entrepreneur of the Year 2021' in 2021. National Skill Development Corporation India Limited (NSRCEL) incubated their start-up in the early years. Also received the Women In Business Award in IILM Gurgaon, for her brand, "Yangkiez" under the label, Drass Foods.
Also Read: Ashneer Grover | Success story of the Co-founder of 'Bharat Pe'
Aditi Madan net worth?
Her net worth is 1.5 crores.
Aditi Madan married?
Yes married to Nitesh Bhutia