Amazon | Success Story of the Multinational Technology Company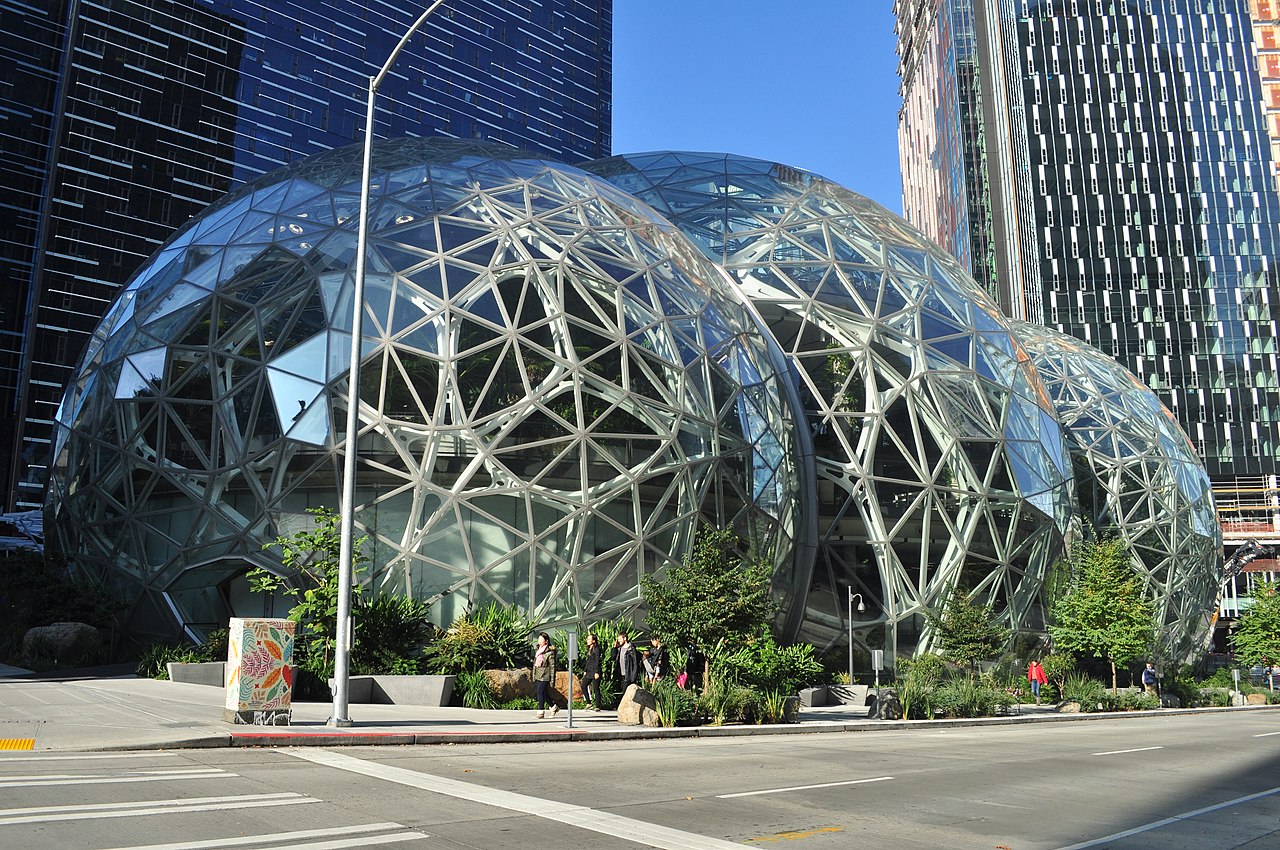 Amazon is an American Multinational Technology Company founded by Jeff Bezos on 5 July 1994 in Washington, United States. Amazon is one of the most influential companies in the world. It focuses on cloud computing, digital streaming, artificial intelligence, and e-commerce. In today's date, Amazon is the world's most significant online retail and marketplace.
History
Jeff Bezos founded Amazon in the garage of his house in 1994. He chose Seattle to open Amazon as it had an abundance of technology. In May 1997, Amazon officially went public. The company was initially a marketplace for books, but in 1998, it began selling home improvement stuff, video games, consumer electronics, and toys.
The company launched Amazon Web Services (AWS) in 2002. It provided data on website popularity and internet traffic patterns for marketers and developers.
About the Founder
Jeffery Bezos is an American entrepreneur, computer engineer, commercial astronaut, and media proprietor born on 12 January 1964 in Alburquerque, New Mexico. He is the former President and CEO of Amazon.
Jeff Bezos has a degree in Electrical Engineering and Computer Science from the prestigious Princeton University. He got the idea of Amazon on a road trip from New York to Seattle. The company started as an online bookstore but later became a seller of various e-commerce products.
Jeff is the second wealthiest person in the world, with a net worth of $146 billion. He was the richest from 2017 to 2021, according to Bloomberg's Billionaires Index and Forbes.
On 2 February 2021, it was announced that Jeff Bezos would step down as the CEO of Amazon. Andy Jassy, the CEO of AWS, became CEO of Amazon. Jeff now serves as Executive Chairman of Amazon's board.
Services and Products
Amazon's website includes various products like media, apparel, consumer electronics, baby products, beauty products, health and personal care items, jewelry, lawn and garden items, groceries and gourmet food, scientific supplies, tools, toys, and games, sporting goods.
The company has a separate website for some countries and also offers international shipping to certain countries. In August 2019, it tried to have a liquor store in San Francisco, CA, to ship liquor within the city.
In September 2021, the company launched Astro, the company's first household robot powered by its innovative home technology, Alexa. Astro can be used even when you are not home and can check on pets, people, or home security. If it senses something unusual, it immediately sends the owners a notification.
The company also distributes high-quality entertainment through its streaming service, Amazon Prime Video, music through Amazon Music, and audiobooks through Audible.
Amazon's Revenue
Amazon's name comes in one of the few trillion-dollar companies in the world. In 2020, the company made it into the trillion-dollar club after a massive earning report. Some other names in this list include Apple, Google, Tesla, Alphabet, and Microsoft.
In 2021, the company's revenue was $468.82 billion, which is 21.7% more than its 2020 revenue of $386 billion. Amazon also has one of the highest share rates in the world, and it costs $3065 per share. It is one of many reasons that the company had revenue of $1.56 billion by February 2022.
Also Read: KFC | Success Story of the World's Second-Largest Restaurant Chain
What was Amazon's old name?
The company's first name was 'Cadabara' as in "abracadabra," according to Brad Stone's book "The Everything Store."