KFC | Success Story of the World's Second-Largest Restaurant Chain
KFC is the short form for Kentucky Fried Chicken. It is a fast-food restaurant chain that is famous for its fried chicken. Colonel Harland Sanders founded KFC in Corbin, Kentucky, during the Great Depression. KFC currently has locations in 150 countries and is the second-largest food chain after McDonald's.
About the Founder
Harland Sanders was born in 1890 in Henryville, Indiana. At the young age of five, his father passed away, leaving him as the eldest sibling to take care of his two younger siblings. By the time he was seven, his mother taught him to cook. She worked at a canning plant. Sanders left home at the age of 13.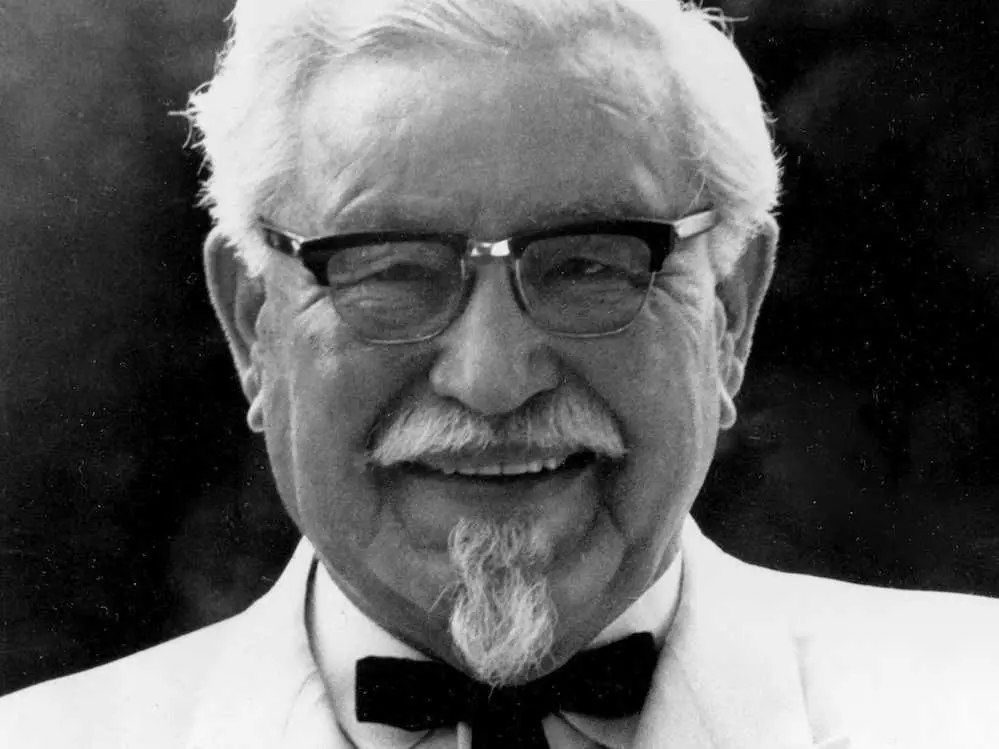 In 1930, Harland Sanders took over a gas filling station just outside North Corbin, Kentucky. It was there that he used to serve the travelers the recipe he had learned as a child, fried chicken and something else like steak or ham.
After four years, he purchased the station across the road and laid out six tables and chairs, and his little restaurant became successful. In 1936, Harland was given the title of Kentucky Colonel by Governor Ruby Laffoon. By 1937, he expanded it to 142 seats and purchased a motel across the street, naming it Sanders Court & Café.
Global Recognition
In 1964, Harland Sanders sold KFC to a group of investors led by John Y. Brown Jr. and Jack C. Massey for $2 million. They struck a deal with Sanders that he will be given a lifetime salary and that he would be the company's quality controller and trademark. By 1970, the company had 3000 outlets in 48 countries.
In 1971, John Y. Brown Jr. sold KFC to Heublein, a packaged food, and beverages company, for $285 million. Harland Sanders passed away in 1980 but left a legacy for generations to follow.
In 1986, Heublein gave the ownership of KFC to PepsiCo for $850 million. By that time, the company had 6000 outlets in 48 countries with an annual sale of $2 billion. PepsiCo made KFC a part of its chain which consists of Pizza Hut and Taco Bell. In 1997, the company had 30,000 outlets and an annual sale of $10 billion.
In 2015, KFC was losing business because of its new competitor Chick-fil-A. The company then opted for major changes and decided to expand its menu, and change packaging, decor, and uniforms. They started advertisements that featured famous actors in the role of Colonel Harland Sanders like Norm Macdonald, Jim Gaffigan, and George Hamilton. After these changes, the sales were up again.
The 11 Herbs and Spices
Harland Sanders' original recipe of the KFC chicken consists of '11 Herbs and Spices.' The recipe is kept as a big secret by the company. A copy of the recipe, signed by Harland Sanders is kept inside a vault with 11 vials that contains the 11 herbs in KFC's Louisville Headquarters.
In 1999, a couple who moved into the house owned by Sanders previously found some scribbled notes of the recipe. The company went to file a lawsuit against them, but in checking the scribbled notes, they found that the recipe was nowhere near the original one.
Also Read: Colonel Harland Sanders | Man who became a billionaire in '60s
What is full form of KFC?
Full form of KFC is 'Kentucky Fried Chicken'
Who currently owns KFC?
Yum! Brands is the current owner of KFC.