Ajio | Success Story of the Eminent Fashion Retail Brand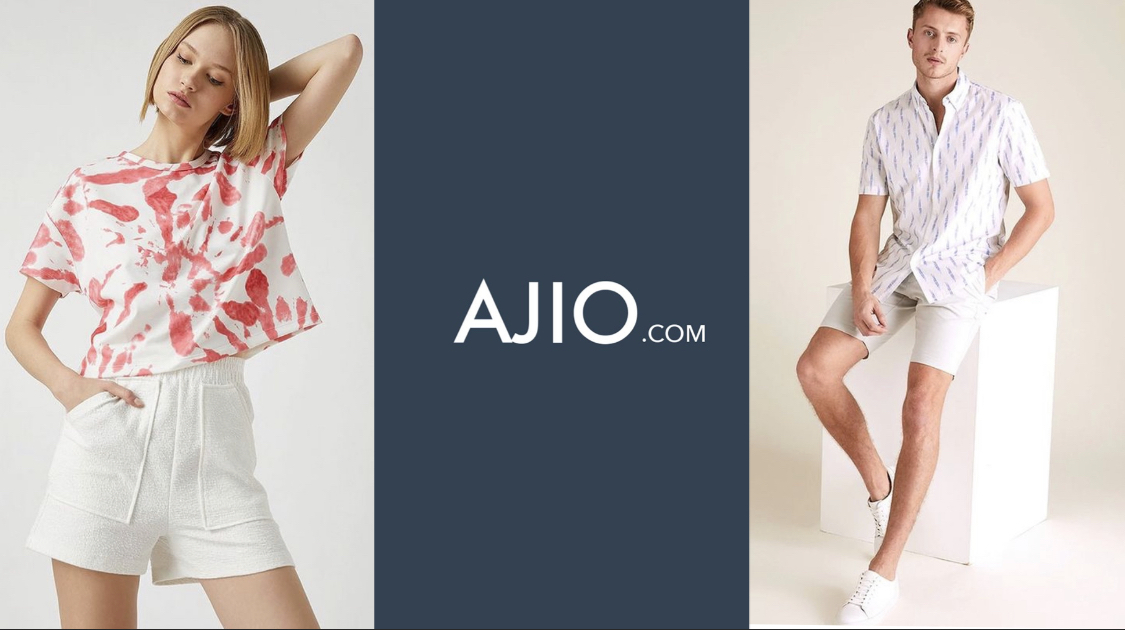 Ajio is a fashion and lifestyle brand based in India. It is known for its wide range of clothing, accessories, and home decor products. Ajio is owned by Reliance Retail, one of the largest retail companies in India. The brand operates both online and offline, with a presence in major cities across the country. Ajio is known for its trendy and stylish products, which are often inspired by global fashion trends.
The Beginning of Ajio
Ajio launched globally in 2016, with its headquarters based in Bangalore, Karnataka, India. Isha Ambani, the director on the board of Reliance Retail, handles the conceptualization of the fashion portal. From the very beginning, it was successful in giving competition to e-commerce giants Amazon and Flipkart. It used the O2O business model for its introduction and to make Ajio a huge success. Ajio initially started selling groceries and food products on the platform. Later Ajio started fashion, electronic, and lifestyle products on the platform. Recent numbers show that it is leveling with fashion and lifestyle e-commerce sites Myntra, TataCliq, KOOVS, and Snapdeal. Even AJIO's website visits are higher than Myntra's.
Way Towards Success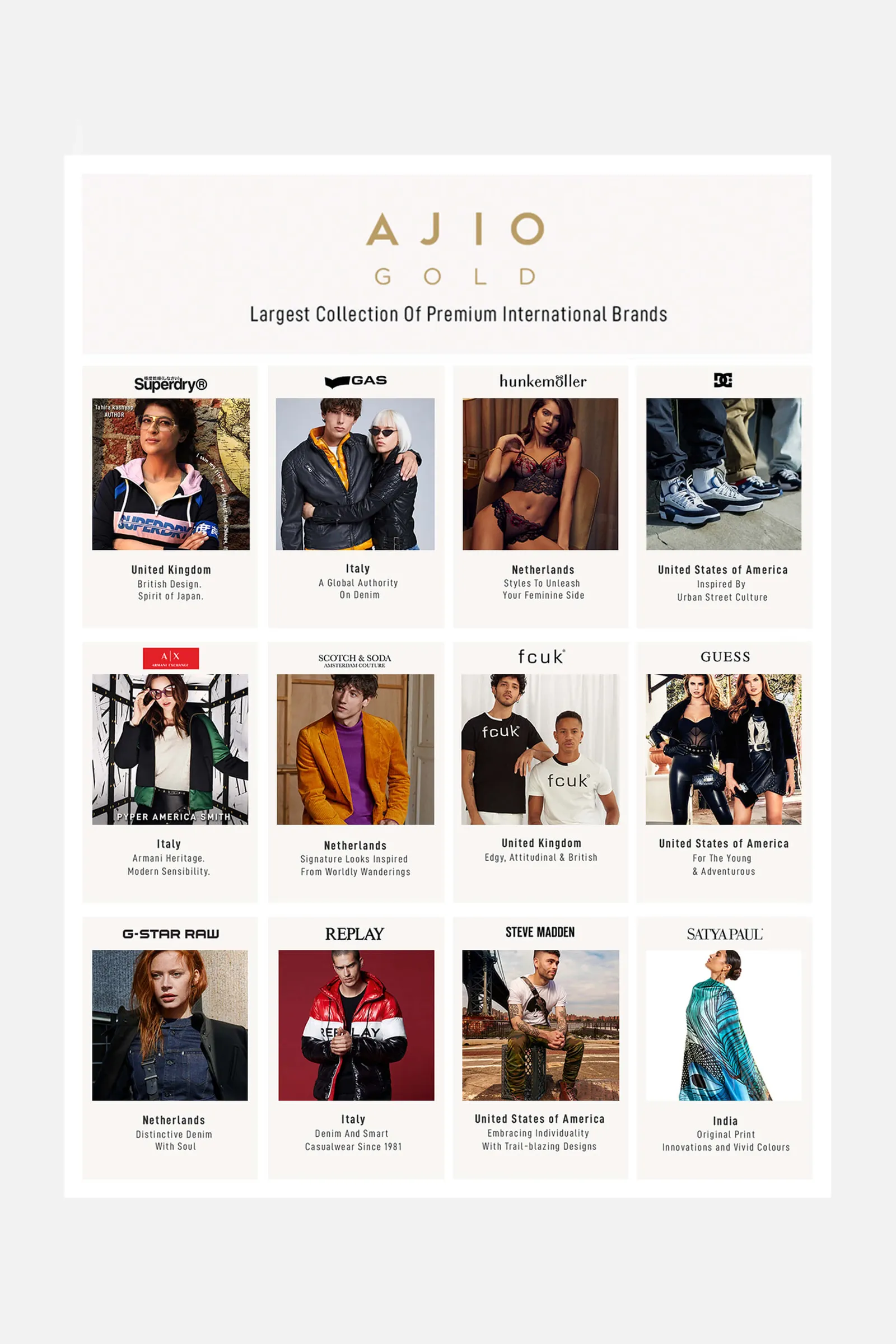 Before the pre covid era, it was getting a lot of traffic on its website but not enough downloads. Ajio saw a spike in the number of app downloads during the Lockdown. Reliance is focusing more on the Fashion and Lifestyle part. Currently, fashion and lifestyle account for just 9% of the total retail sales of Reliance. The platform has also enabled facilities like 'Drop at Store with Cash Refund' and 'Pick at Store'.
One of the smart marketing strategies was to introduce the sneakers category. This brought in a lot of traffic, from ardent sneakerheads who are always in search of products. Ajio also gave heavy discounts on the sneakers in the 'Sneakerhood Sale' which attracted a lot of customers. The customers had their trust in Reliance and knew that they would get authentic products.
Another big step was to introduce Luxury brands in the Ajio Luxe category. The brand also provides heavy discounts on Luxury products which played a very important role.
Customer Satisfaction
The price plays a very important role in any e-commerce site and Mukesh Ambani's Ajio manages it pretty well. The prices are not too low or not too high it depends on the design and quality of the products. Almost all products are affordable while maintaining quality, providing a wide range of options and International brands. Ajio also has a wide range of products starting from clothing, accessories, footwear, Home decor, Bathing, Kitchen appliances, stationary, and many more.
Apart from being affordable, Reliance is also known for its excellent customer service. Customers who buy the products from their app have also the facility of easy returns and replace making it more reliable for its consumers. The platform has a very user-friendly interface which provided the customers with a wholesome experience. Ajio has dedicated employees who are specially trained to answer all the queries of the customers. They even run various offers and give a facility of free home delivery.
Awards
Reliance is no doubt one of the most trusted and loved brands and here are a few of its achievements. Reliance Retail appeared in the list of Most Trusted Retailers as per ET Brand Equity in 2016.
Recent Update
In 2022, renowned Korean natural beauty brand Innisfree partnered with Ajio. The decision was made in June 2022. Innisfree's products will be available on both Ajio and Ajio Luxe. With this partnership, Ajio aims to diversify its portfolio and bring in new customers. In the future, the brand will be collaborating with many popular brands in order to provide its customers with a wide range of fashion and beauty products.
O2O Business Model
O2O, or online-to-offline, is a business model in which a company uses the internet to connect with customers and facilitate the sale of products or services in the physical world. In the case of Ajio, the brand uses an O2O business model by selling its products both online and offline. Customers can purchase Ajio products through the brand's website and mobile app, as well as through its physical stores and other retail outlets.
One advantage of an O2O business model is that it allows a company to reach a wider customer base by leveraging the convenience and reach of the internet. Customers can browse and purchase products online at their own convenience, and the company can use the internet to promote its products and reach a larger audience. At the same time, the company can also maintain a physical presence and offer customers the opportunity to see and experience the products in person before making a purchase. This can be especially important for fashion and lifestyle brands, as customers often want to try on clothing and see how it looks before buying it.
When was ajio launched?
Ajio was launched in 2016
Is Ajio a part of Reliance?
Yes, it is a part of Reliance Retail.