Apoorva Mehta | The Thriving Indian-Canadian Billionaire
Apoorva Mehta is one of the most prominent entrepreneurs in the United States of America. He is the founder and former chief executive officer of the multi-million dollar company, Instacart. Instacart is an online grocery pick-up and delivery service. Apoorva established Instacart in 2012. The company grew tremendously during the COVID-19 pandemic in 2020. Today, Apoorva is one of the youngest billionaires in the USA. The San Franciso-based company has earned him a spot in Forbes 30 under 30 list. 
About
Apoorva Mehta is an Indian-Canadian entrepreneur. He started his journey by working as an engineer at Amazon. He was always curious about technology. Before establishing the multi-million dollar company, Apoorva worked on 20-odd startups. His success story is truly inspirational. He worked hard toward his dreams and came across many failures. However, his hard work finally paid off after Instacart became one of the biggest online grocery shopping companies in the USA and Canada.
Early Life
On the 12th of August 1986, Apoorva Mehta was born in Jodhpur, Rajasthan, India. Soon after his birth, his family moved to Libya, North Africa. Apoorva spent his childhood in Libya. When he was a teenager, he and his family relocated to Canada. Apoorva was 14 years old at that time. After relocating, he continued with his studies. Apoorva attended the University of Waterloo, Ontario, Canada, for higher education. He was studying electrical engineering at the university. In 2008, he graduated with a bachelor's degree in engineering. After graduating, he moved to Seattle, Washington DC.
Beginning of Career
Apoorva started working at BlackBerry as a design engineer. He worked there for four months. After that, he worked for some time at Qualcomm. After working with these big companies, Apoorva got the opportunity to work at Amazon. At Amazon, he worked as a supply chain engineer. He was managing the warehouse inventory and merging shipments for cost-cutting. While working over there, he dreamed of establishing his company. He spent his free time reading business books and thinking of ways to create a successful business.
Initial Years of Entrepreneurship
After working at Amazon for two years, Apoorva decided to quit his job. The reason behind the same was that Apoorva felt that he was not learning anything new or beneficial. He often felt bored with his monotonous routine. After leaving Amazon, he moved to San Francisco. After moving, he worked on 20 startups in a span of two years. He worked on developing an advertising network for gaming companies. After that, he developed a social networking platform for lawyers. He built the forum for over a year, but it wasn't a success. Nevertheless, Apoorva didn't lose hope. He was determined to create a business that would change the way people lead their lives. In 2012, while working on startups, it occurred to him that almost everything is online these days. By 2012, people weren't hesitant to make payments or purchase goods online. However, one thing that hadn't changed was weekly grocery shopping by going to the stores. That's when he thought about developing a project that would change his life and the lives of millions, Instacart.
Beginning of Instacart
Apoorva was sure that a grocery delivery service would help in changing the future of grocery shopping. While he was living in San Francisco, he didn't have a car. He loved to cook but couldn't spare the time to do grocery shopping while working on startups. It was hectic to go out and buy the essential items which weren't readily available in the neighborhood. As soon as he thought about an online platform for grocery delivery, he couldn't stop thinking about it. Within a month, he developed a patchy version of an app that people could use to buy groceries and for shoppers who would deliver the grocery. In the initial months, Apoorva did not hire any shoppers. He ordered the groceries from the app and delivered them to himself. Through this test run, Apoorva became more confident about Instacart. Following that, he contacted YCombinator. YCombinator helps in funding early-age startups. After a meeting with the startup accelerator company, they told him they would give him a call if they decided to sponsor him.
Initial Years
Apoorva had to face a few obstacles to convince YCombinator. However, by the end of 2012, the company finally accepted his idea. He found two co-founders, Max Mullen and Brandon Leonardo, from YCombinator, and funding was worth $2.3 million. Within a few years, the company grew in the market by 15-20%. By 2015, the company launched Instacart Express. It offered 2-hour delivery on orders above a particular amount. The yearly subscription of Instacart Express also waived additional charges from several products. In April 2015, the company had more than 200 employees and a net worth of $2 billion.
Unprecedented Success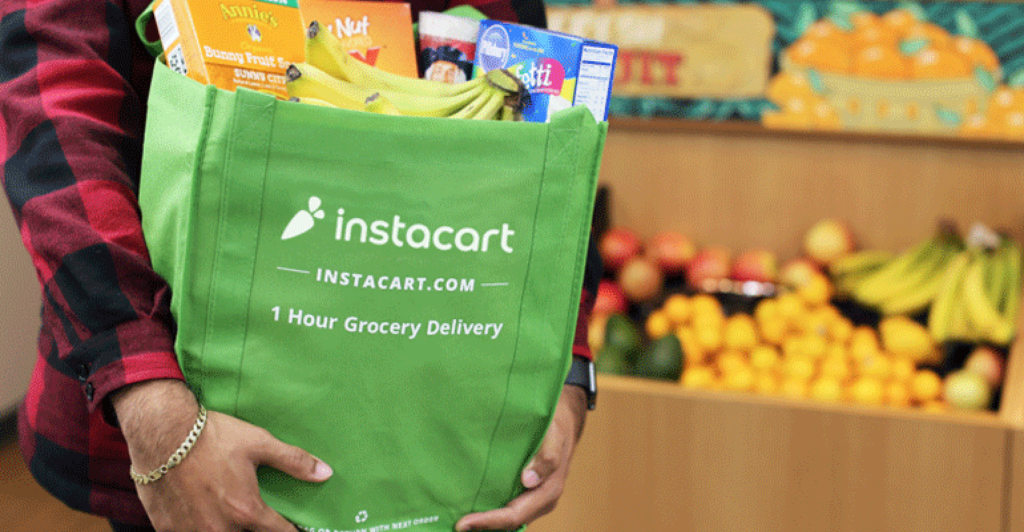 During 2016-19, Instacart grew progressively in the USA and Canada. However, the company was also losing millions of dollars every month. Soon, things changed drastically for Instacart. In early 2020, before the COVID-19 lockdown, demand for canned vegetables, toilet paper, and long-life milk increased. In two months, Instacart earned a profit of $10 million. During the pandemic, the company hired 300,000 employees. Its grocery sales went up to $35 billion. By the end of 2020, Instacart expanded its business to more than 5,500 cities across the USA and Canada. It also provided PPE kits and other essential items during the lockdown. Today, Instacart's net worth is more than $2 billion. In 2022, Apoorva Mehta announced the company's Initial Public Offering. He aims to provide a better experience for customers and shoppers in the post-pandemic world.
Also read: Big Basket | The success story of the largest online grocery store in India
How old is Apoorva Mehta?
Apoorva Mehta is 36 years old as of now.
What is the net worth of Apoorva Mehta?
Apoorva Mehta's net worth is 220 Crores USD.
Is Apoorva Mehta married?
No, Apoorva Mehta is unmarried.