Instacart | Success Story of America's Leading Online Grocery Store
Instacart is an online grocery pick-up and delivery platform. It was established in 2012 by Apoorva Mehta. Today, the brand delivers groceries in over 5,500 cities across the USA and Canada. During the last decade, Instacart has grown progressively. However, it was during the COVID-19 pandemic that the brand gained worldwide recognition. In 2020, Instacart surpassed its yearly income goal in the first quarter of the year. It has made its CEO one of the youngest billionaires in the world.
About
Instacart is one of the biggest companies in the USA. It offers one-hour, two-hour, and one-day delivery services to its customers. Buyers can order their grocery items through Instacart's app or website. It also has a section for people who own grocery stores or want to deliver groceries. It's known as "Instacart Shoppers." Shoppers can deliver the products ordered by the customers from one retail store, or they can simply hand them over to another shopper for delivery. Instacart has made the lives of people easy. It is a reliable brand that offers thousands of essential items at your doorstep. Currently, the company's revenue is more than $1.8 billion.
Origin and Founders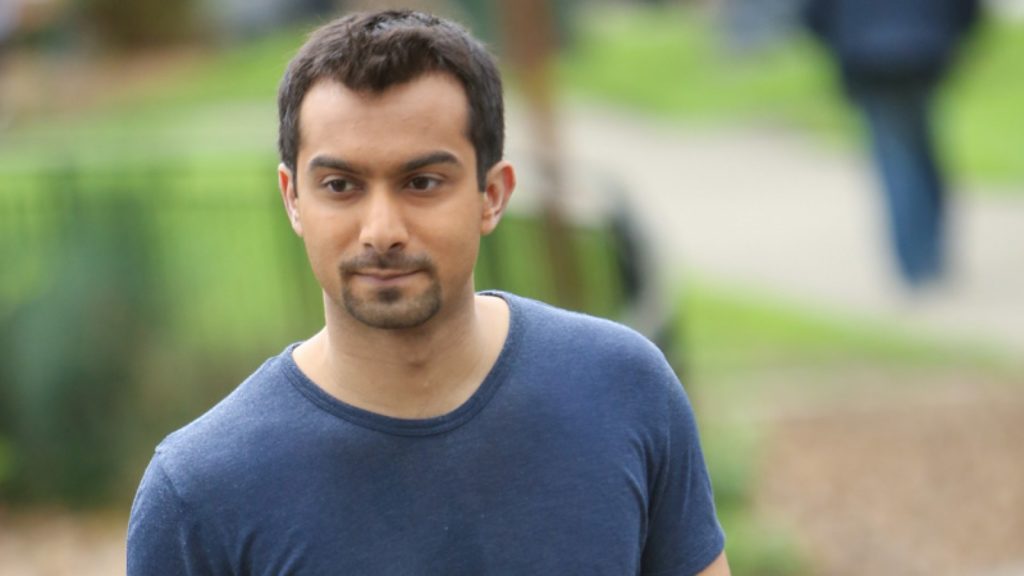 Apoorva Mehta is the founder and former CEO of Instacart. He was born in Jodhpur, India. His family moved to Libya, Africa, when he was still a child. He and his family stayed in Libya for over ten years. At the age of fourteen, Apoorva, along with his family, relocated to Canada. They lived in a small town near Toronto. As a child, Apoorva was always drawn toward technology. He wanted to build a career in the same field. After completing high school studies, he got admission into one of the most prominent universities in Ontario, Canada. The University of Waterloo. At Waterloo, he studied electrical engineering. In 2008, after completing his education, he moved to Seattle, Washington DC, to pursue a career in engineering.
Upon moving, he worked for big companies like BlackBerry and QualComm. However, it was only for a short period of time. Soon, he got the opportunity to work as a supply chain engineer at Amazon. At Amazon, he managed the warehouse inventory along with the task of merging shipments to help with cost-cutting. Apoorva spent most of his day working, and in his free time, he read business-related books. He wanted to build a company of his own. Soon, Apoorva felt that he could not learn something new at Amazon. His routine was monotonous. He started getting bored because he couldn't see anything happening in the future. Hence, after working with Amazon for two years, he decided to quit.
Beginning of Entrepreneurship
Apoorva moved to San Francisco in 2010 to follow his passion for building his company. However, he had to endure many failures to achieve something that could change his life forever. From 2010-12, Apoorva worked on 20 startups, and all of them failed. From advertising to developing social networking platforms, he tried it all. He worked day and night for two years to establish a successful business but failed miserably. While working on these startups, he came across a problem. He couldn't spare the time to go out and do grocery shopping. His neighborhood didn't have the things or the stores where he could go and buy the essentials.
That's when it struck him—a problem for which he could find a solution. While living in San Francisco, Apoorva didn't have a car or the time to do grocery shopping. It was a time-consuming task that he couldn't afford to do every week. Hence, he decided that he would find a solution to this problem for himself and many others like him. He started working on the idea of providing groceries without any hassle.
Initial Days of Instacart
During the first week, Apoorva couldn't sleep. He kept thinking about establishing a project to change millions of lives. Within a month, he developed a patchy version of an app to order and deliver groceries. He named it "Instacart" by keeping in mind the instant delivery of products in the cart. In the initial days, he promised himself he wouldn't buy any groceries except the app he had developed to test-run the app. For many days, he ordered the groceries from the app, went to the shop, and delivered it to himself. He gained confidence that the app would work and help people in their daily lives. In the summer of 2012, Apoorva went to YCombinator's Summer Incubator. However, he had missed the submission deadline.
It was challenging to get through the intense programs of YCombinator. Moreover, he missed the deadline. But Apoorva decided not to lose hope. He started connecting with every YC alumni in his acquaintance. He requested them to let him introduce his project to the YC partners. Within a few hours, he succeeded in connecting with the YC partners; however, they all rejected his application. They told him it was too late to join the summer batch. A few days later, Apoorva recorded a video and explained the key features of his project. But the answer was the same. He decided that he would try to convince YC one last time. He ordered a six-pack of beer and delivered it to Garry Tan from the YC headquarters. Thirty minutes later, Garry called Apoorva. He asked him, "What is this?" Apoorva said, "It's Instacart!"
Pathway To Success
After receiving the order, Garry invited Apoorva to YC. The next day, he arrived at the meeting. In the meeting, he explained everything about Instacart to four YC partners. They told him he would receive a call if he were selected. Apoorva was demotivated. He felt he might not get chosen, but within 10 minutes, he received a call from YC confirming his selection. Two months later, he met Brandon Leonardo and Max Mullen from YC, the eventual co-founders of Instacart. By October 2012, he had raised more than $250 million from 19 investors. The following year, it generated a revenue of $10 million. In the initial years, the company provided its service to San Francisco. Gradually, it expanded its business in some parts of America and Canada.
By 2016, Instacart started delivering groceries in Orange County and Minneapolis. By the end of the year, the company had spread its business in more than 1,200 cities across 25 states. Some of them were Arizona, California, Connecticut, Florida, Massachusetts, and many other prominent states. The following year, Instacart generated more than $300 million in revenue. Things changed rapidly for Instacart in 2020. The company was already profiting but also had to incur significant monthly losses.
However, in February 2020, before the pandemic began, Instacart saw a sudden growth in the sales of long-life milk, canned vegetables, and other products with a long shelf-life. In the first quarter of 2020, Instacart surpassed its yearly income goal. By the end of the year, the company's sales were more than $35 billion. Presently, Instacart has more than 10 million active users and over 500,000 shoppers. Throughout the decade, it has been listed on the Forbes List three times and has made its founder a part of the 30 under 30 – Hall Of Fame list by Forbes.
Also read: Dunzo | "Just Dunzo it" – Friendly app that is easy to order things at a doorstep
What is the net worth of Instacart?
Instacart's net worth is $39 billion.
Who is the CEO of Instacart?
Fidji Simo is the current CEO of Instacart.
When was Instacart founded?
Instacart was founded in 2012.