Mukund Jha | Entrepreneur and tech tone setter of Dunzo app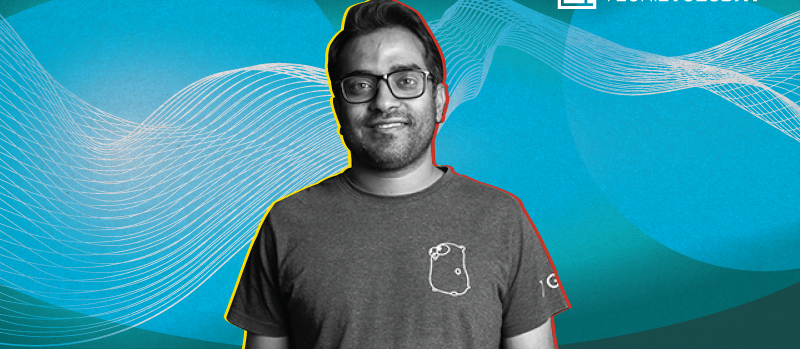 Mukund Jha is an entrepreneur by heart who is a tech engineer of the Dunzo app taking it from Whatsapp to great AI integration. He solved unique logistical problems and challenges through the technology, inventing the first feel of Dunzo for users. Diving into more of Dunzo and enhancing the tech to bring the best to users.
Early Life of Mukund Jha
Born in Chandigarh, after completing his BTech, Computer Science from Motilal Nehru National Institute of Technology, Jha pursued his Master's in Computer Science from Columbia University, where he also served as a research assistant. He says his love for engineering is from his father, who used to work as an electrical engineer, and his mother, a regular homemaker.
Career
Mukund Jha initially started in Google SF as a Search Rank engineer before the entrepreneur bug bit him. He served as a software engineer for less than three years before founding Wisdom.ly and Habet, which he founded in 2013 and 2014.
Habet is a personalized self-improvement app that provides the support and motivation needed to help make dreams a reality. This platform intelligently tracks personal progress, provides customized reminders, and offers rewards for accomplishing goals. There are rumors it was last funded in June 2014 and has been closed.
After that, with the Kabeer Biswas, a friend of his, he started Dunzo in the technical part. Easy access to information is now at your fingertips, which is transformative.
Mukund's view on technology
Being a techie, he implemented the order system in the Dunzo using AI and ML, which act as an automated system with excellent workflow and better user experience. Mukund has been responsible for taking the product from its initial WhatsApp days to a complete working prototype to what it is today. He closely looks at every possible variable behind getting a task done with most minor human intervention.
Machine Learning and Data Science will accelerate productivity. It helps personalize things through AI filters according to user data and makes the company's complex job functionalities easier.
The company was upskilling to support the changing structure of traditional companies. Keeping in phase with advanced technology is nothing but future-proofing the product they are running. Which helps in maintaining their position and value in the market
With an app like Dunzo's proposition of instant gratification and fast deliveries, additionally needs to start exploring some form of emerging logistics tech like drones or a pneumatic tube system.
Dunzo's Technology
Keeping all the above facts in mind, Mukund and his team focus on enhancing products using AI and ML technology to control drones, further implemented in Telegana to deliver the medicine in the situation covid. Firstly, drone delivery was successful in Telangana. Following this, plan to implement it in a few other cities to develop hyperlocal delivery services.
Mukund Jha is an enthusiastic entrepreneur recognized by tech 25 innovation and summit 2021. Presently, he is co-founder and CTO (Chief Technology Officer) at Dunzo, along with other founders and co-founders.
Inspiration
Mukund stood among the Top 10 tech leaders announced by YourStory in 2019. He always believes that "Something is going wrong somewhere, and there are too many variables on how to zero in on what the problem is. That is what makes debugging fun". Likewise, he always goes to the depth of the problems, looks for variables, and fixes them to zero.
Mukund always believes in technology that precedes regulation and infrastructure. Industries shaping the future with technology solve the problem and scale up the project to customer satisfaction. Accordingly, Mukund is setting the tone for tech with unique logistical challenges at Dunzo.
What is part of the Mukund in Dunzo?
He performs as Chief tech Officer and handles all the technical problems.
Mukund Jha net worth?
Estimated net worth is between $4.7 thousand and $21.7 thousand