Bhuvan Bam | The success story of this multi-talented YouTuber
From singing at a restaurant to becoming a famous YouTube personality, Bhuvan Bam has come a long way. People recognize him through his channel "BB Ki Vines." But his journey to success has not been an easy one. He has his fare share of struggles and failures throughout his journey. But his persistence and dedication aided him immensely. Let us know about the struggles and rejections he faced to become what he is today. His success story is inspirational to many all around the world.
His early years
Bhuvan was never interested in academics. In his friends' circle, he was the one who always entertained others. Bhuvan loved making people laugh since childhood. Also, he was interested in music from a young age. He could sing as well as play the guitar. Bhuvan wanted to become a musician. But Bhuvan's parents wanted him to have a degree at least. So he took admission to Delhi University's Shaheed Bhagat Singh College. He graduated with a Bachelor's degree in History. During his college days, he used to sing at various events and was quite popular.
Failures faced by Bhuvan Bam
Bhuvan tried to get into the music industry many times. He went to give auditions for various reality shows but was sent back home after standing in queues for hours. Similar incidents happened with him four times, which must have been very disheartening. But he wasn't ready to give. Despite all the struggles he went ahead to chase his dreams. After facing such rejections and more, Bhuvan started singing at a restaurant. He used to sing there six days a week, in the evening from eight till twelve. He used to earn Rs. 5000 per month from this.
During the Kashmir floods of 2014, he saw a video in which a reporter was mercilessly asking questions to a mother who had just lost a son. Bhuvan thought that he could make a satire for this video. He made the same and uploaded it on Facebook. He got a few views on this video. Bhuvan thought this concept was exciting and made four similar videos and uploaded them. He got some views and likes on these videos as well. After a friend suggested, he made his YouTube channel named "BB Ki Vines" in 2015.
The rise of BB Ki Vines
Before BB Ki Vines gained popularity in India, it became a hit in neighbour countries like Pakistan and Bangladesh. One of his videos became popular in a University in Pakistan from where he became famous. Soon he started uploading videos regularly and gained an audience in India as well. Bhuvan also struggled with his stammering issues in his childhood, which he has talked about in various interviews. But he didn't let all these hold him back.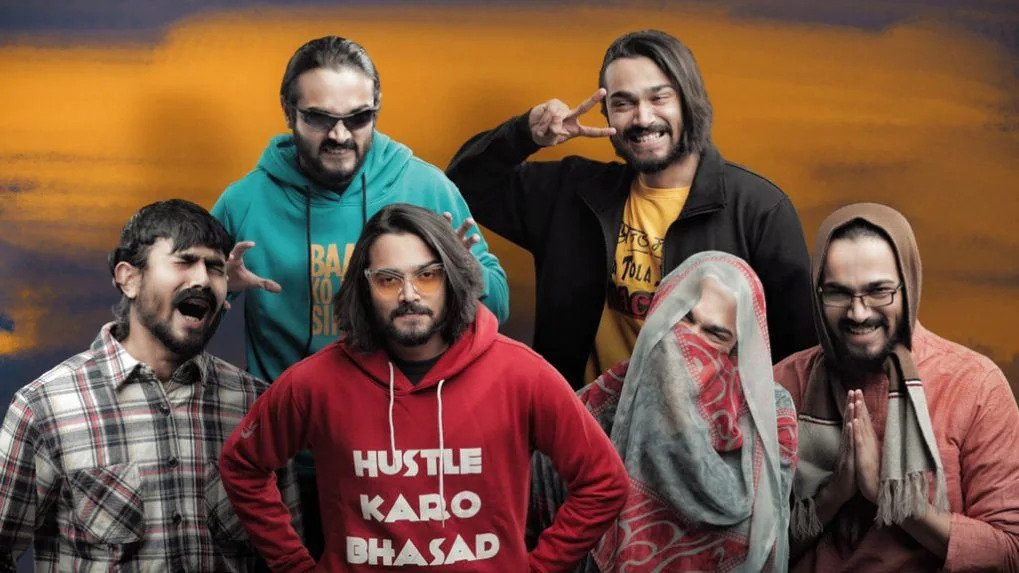 Today BB Ki Vines has millions of subscribers on YouTube and billions of views. He is a comedian, singer, songwriter, social media personality, and composer. He multitasks effortlessly and has gained a huge fan base for his channel. He portrays the role of several characters in his videos himself, without any team. Every creative content creator on social media fears fading away as trends keep on changing. But Bhuvan has evolved himself with time. He has uploaded several original songs along with other types of content as well.
Bhuvan has worked with several famous personalities, including Shah Rukh Khan. He featured in a short film "Plus Minus," which also won a Filmfare award. For the future, Bhuvan dreams of creating a universe for all his characters along with their backstories. We hope BB's struggles and journey inspired you to never give up on your dreams and aspirations.
Also read: Haldiram's | The success story of the multi-billion dollar company
How many subscribers does Bhuvan Bam have?
What is Bhuvan Bam real name?
Where is Bhuvan Bam from?
Bhuvan Bum is from Vadodara.