Devita Saraf | One of The Powerful women of India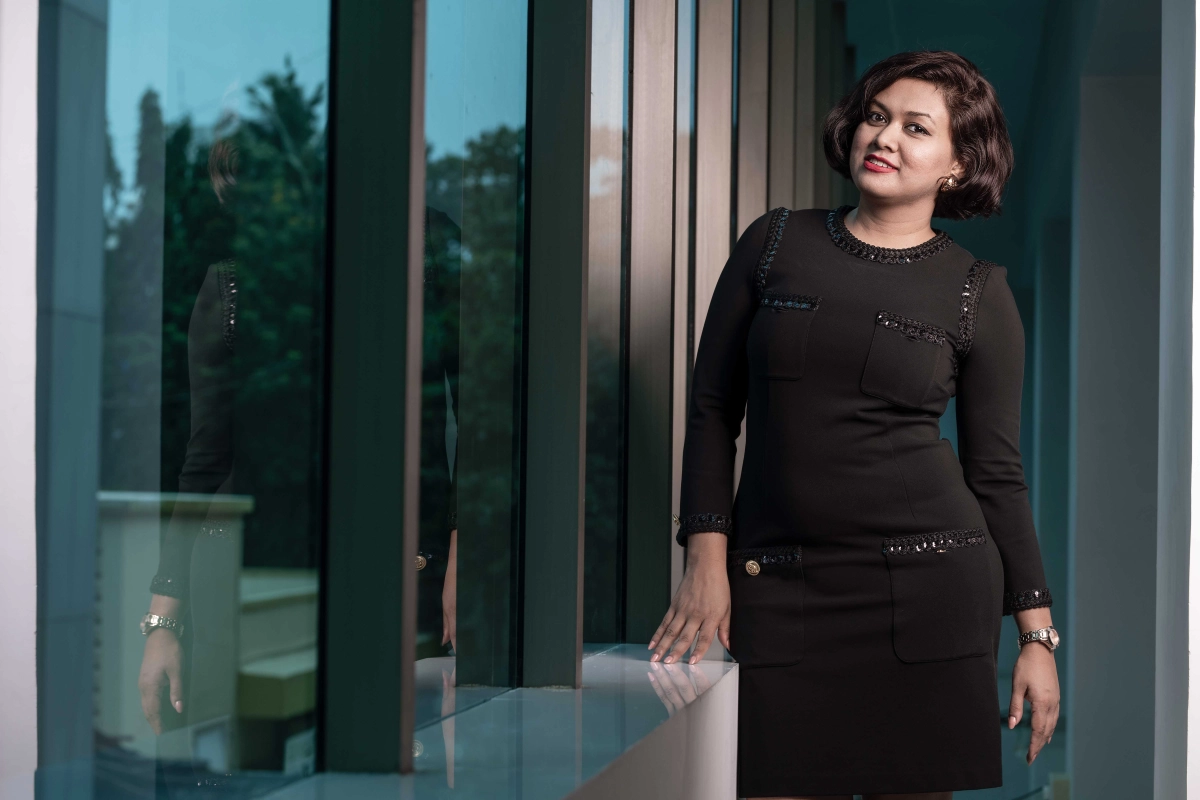 Devita Saraf is mainly known as a successful and richest self-made woman and entrepreneur under 40. Also a chairman and CEO of Vu Technologies, US-biased whose headquarters is in Mumbai.
Anyone can say she is one of the most inspiring businesswomen of 2022. Who always prefer that a woman can do anything and also inspire many younger minds to the world of entrepreneurship.
Devita Saraf Bio
Being 40 years old( as of 2022), Devita Saraf was born on 25 June 1981, in Mumbai to a great businessman and founder of Zenith Computers Raj Kumar Saraf, and Vijayarani Saraf an economics professor. A younger brother Akash Saraf is now the MD and CEO of Zenith Computers Ltd.
She completed her schooling at Queen Mary School, Mumbai. Later joined the H.R college of commerce and economics. Furthermore, for her studies, she moved to California where she studied at the University of Southern, California. Finally, completed and received BA in business administration. At a very young age, Devita Saraf grew an interest in business by attending many business conferences. Initially, at the age of 21, she joined her father's firm Zenith Computers and started working.
A career in Vu Technologies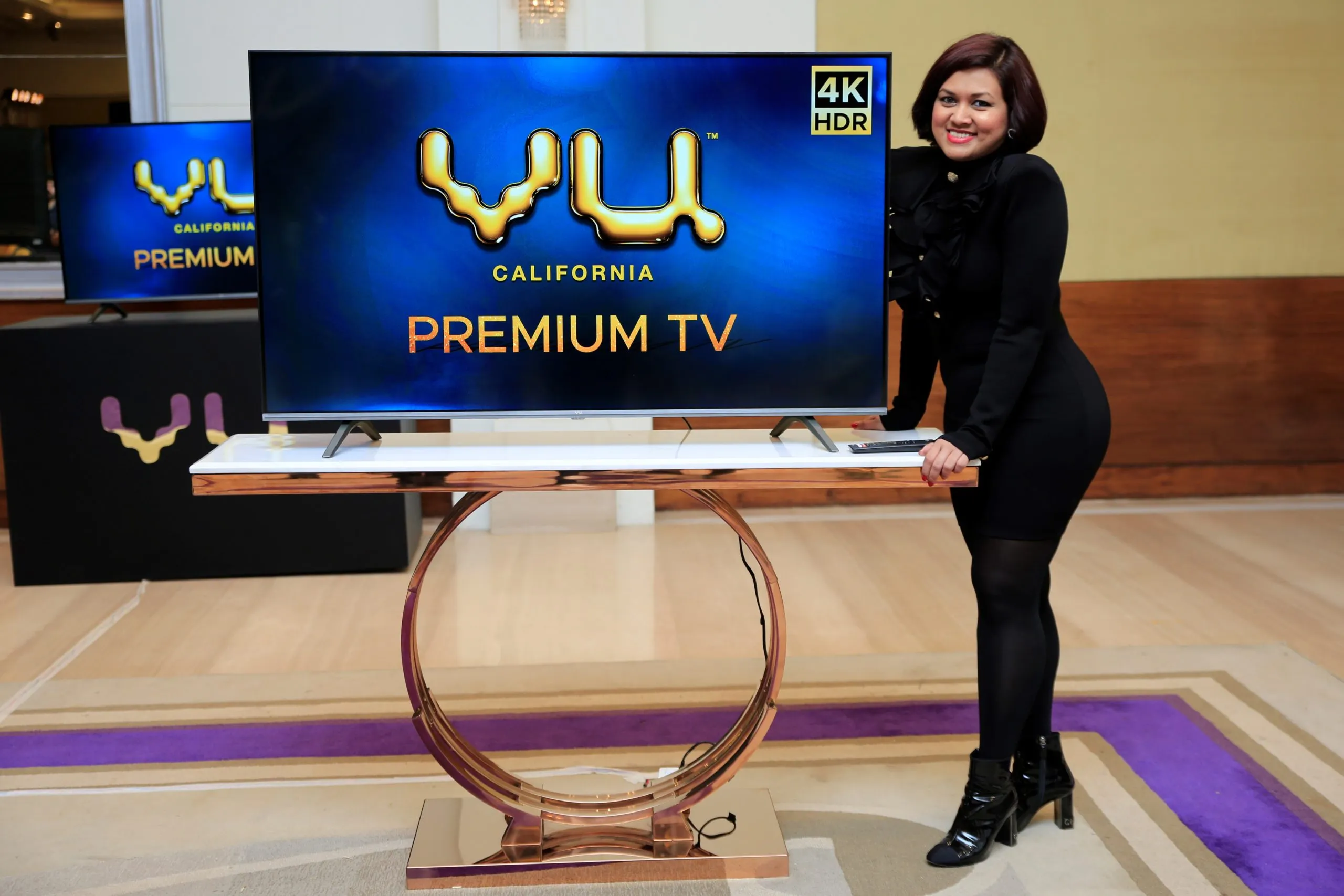 Among the top 15 largest selling TV brands in 2022, is a Vu television which existed in 2006 by Devita saraf when she was just 24 years old. With a lot of effort and learning from her father as an employee in his company. Also, she got inspired by the ambiance of his work. In addition, she met many business people to bring out long-term products. Eventually, she came up with the idea of Vu Television, which is now a top-selling brand in India.
Starting off a brand didn't stop her, she further expanded it through many business strategies such as making a deal sign with Flipkart which made her product run through an e-commerce platform. That gradually gave her a growth at the year of 2019 she made year financial profile as 1000crore.
However, in 2015, she shifted gears towards VOD technology, which aims at upscaling audio and video streaming. As a result, VU is one of the highest-selling 4K TV brands in India.
Inspiring path
Devita Saraf exclaimed that tv is no longer an idiot box but, it is an intelligent box now. So, she too is an intelligent and altogether woman she stands out among many women as one of the famous businesswomen. In 2021, she was named " India's Model CEO " by Forbes. And also she launched "Dynamite by Devita Saraf", the world's first perfume for women in business.
Being an icon of a businesswoman she also cares about her health and fitness and goes to the gym, yoga, and gym on daily basis. She also says that her father is her go-to person for any solutions and suggestions whether it is professional or personal.
Other achievements
She also worked as one of the columnists in The Wall Street Journal where she congratulated Donald Trump on becoming president. Especially, which came into the topic with both positive and negative comments in media. Likewise, her story was written by authors as inspiring stories in the Below books
| | | |
| --- | --- | --- |
| 2012 | Business Czarinas | S. N. Chary |
| 2016 | Most Powerful Women in India | Prem Ahluwalia |
| 2018 | Daughters of Legacy | Rinku Paul |
After all those successes she has also been a speaker at many events and given many motivational speeches.
| | | |
| --- | --- | --- |
| 2013 | Wharton-India Economic Forum | Philadelphia, PA, USA |
| 2016 | Tomorrow's India Summit | Seoul, Korea |
| 2016 | Istanbul Talks: Entrepreneurship Summit | Istanbul, Turkey |
| 2018 | TEDxGateway | Mumbai, India |
| 2020 | Fortune Next 500 Summit | Mumbai, India |
Awards
As a result she is also been awarded in many events such as:
| | |
| --- | --- |
| Business Woman of the Year 2016 | In the 7th Annual Indian Affairs Leadership Conclave |
| Mercedes-Benz Masterpiece of Intelligence | Entrepreneurship |
| Young Woman Entrepreneur of the Year | Indo-American society |
| Young Woman Entrepreneur of the Year | Zee Astitva Awards |
| Distinguished Alumni Award | HR College of Commerce and Economics |
Also Read: Kelly Clarkson | The success story of one of the greatest female singers in America
Devita Saraf marriage?
Her marital status is unmarried
Devita Saraf net worth?
1-5 million(1800 crore INR)