Doc Martens | The Quintessential Footwear Brand from Britain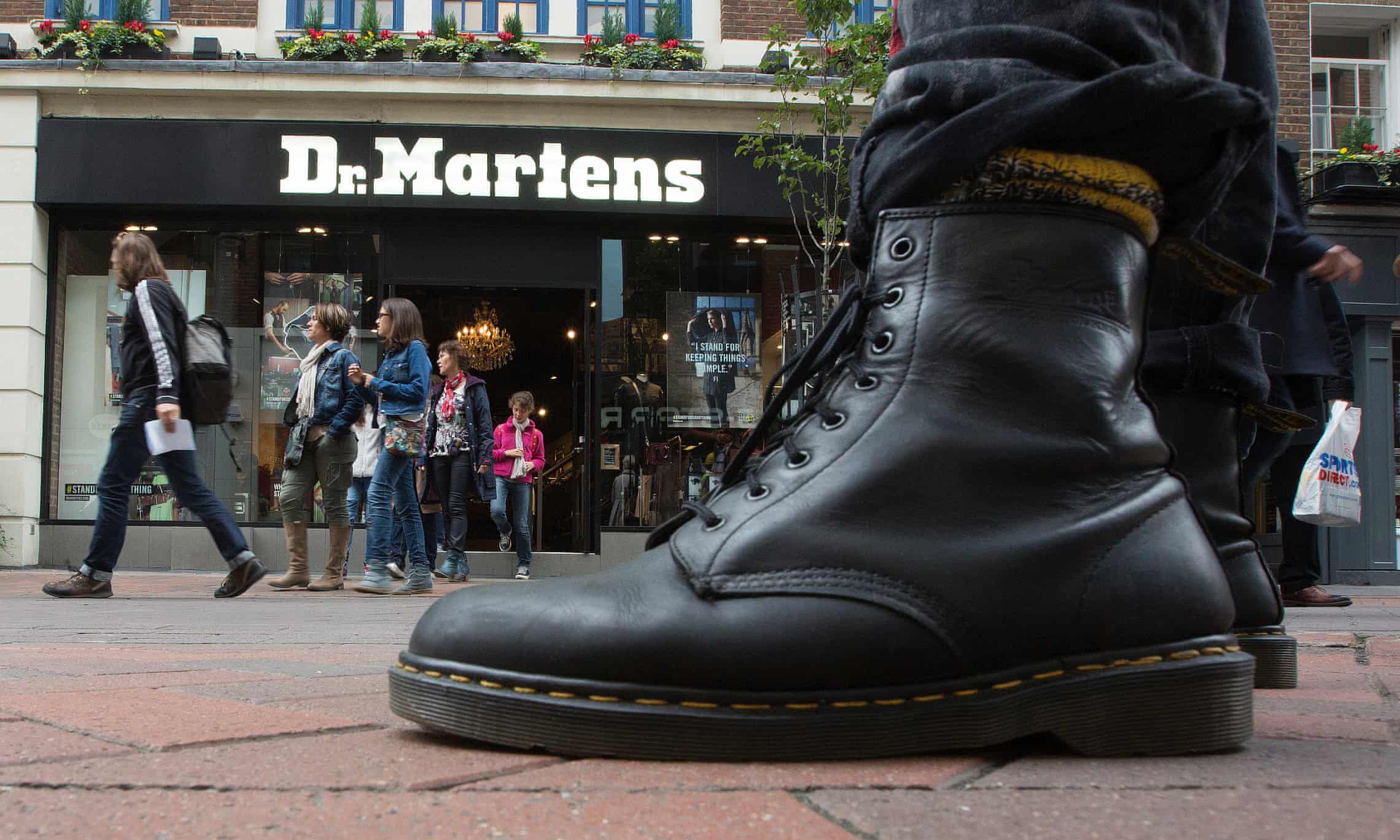 Doc Martens, also known as Dr. Martens or Docs, is one of Britain's most prominent footwear brands. The brand is famous for its sustainable, trendy, and comfortable range of footwear. It was founded in 1947 by Klaus Märtens. The brand's headquarters are in the Wollaston district of Northamptonshire, England. Doc Martens' shoes have a timeless design, making them popular among all age groups and subcultures across the globe. People love the quintessential shoe brand's classic shape, durability, and trendiness.
About
Doc Martens is different from the usual British brands that primarily serve the elite class of people. It is famous for its reputation for symbolizing and serving the working class. The history of Doc Martens goes back to 1901 in Northamptonshire, England. However, it was in 1945 when Dr. Klaus Märtens invented the iconic pair of boots with air-cushioned soles. Within a few years, his air-cushioned boots gained colossal popularity among people, especially older women. Today, the brand has a presence in over sixty countries and sells over twelve million pairs yearly.
Founder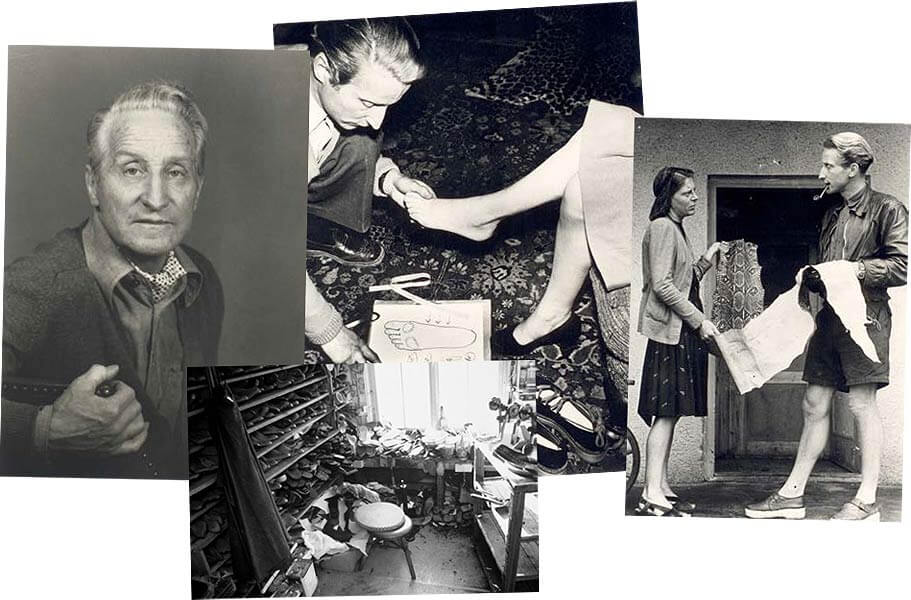 Klaus Märtens served as a German Army doctor during the Second World War. In 1945, Dr. Klaus took leave and came to Munich, Germany. While he was in Munich, he went to the Bavarian Alps for skiing. The Bavarian Alps are one of Europe's most popular and highest skiing spots. While skiing, Dr. Märtens ended up injuring his leg. He struggled to walk or do any regular activities with the injured foot. When he tried wearing the traditional army boots, he felt uncomfortable. The shoes did not help in the recovery of the wounded foot. As a result, he decided to improve traditional footwear by replacing stiff leather with soft leather. After that, he added air-cushioning to the boot's soles. Unknowingly, he created a pair of the most remarkable boots in the country.
Initial Years of Doc Martens
After the Second World War ended, many Germans stole from their cities. During the same time, Dr. Klaus took some leather from a cobbler. With the help of a needle, he started sewing boots. The boots had a soft air-cushioned sole. Soon, he started selling them. For two years, his boot-selling business did not gain much recognition. In 1947, he showed the redefined version of the stereotypical shoes to his former classmate, Dr. Herbert Funk. He liked his idea of selling air-cushioned boots, and the two formed a partnership. In the same year, they started producing boots. The duo used discarded rubber from the Luftwaffe airfields, an aerial welfare branch of Germany during the Second World War. They also took some unused military supplies to produce the footwear. Soon, the comfortable, sustainable, and innovative boots became a hit among older women.
During the first decade of establishment, over 80% of sales came from women above 40 years of age. The business grew progressively. In 1952, due to high demand, Dr. Klaus and Dr. Herbert opened a factory in Munich. Simultaneously, they started placing ads in footwear magazines. By 1959, their business had expanded enormously. The duo decided to take the unique footwear overseas. They started international advertising. Not much later, a shoemaker family in England saw their advertisement. They had been manufacturing and designing boots since 1901. The Griggs were surprised to see the innovative air-cushioned sole technique in boots.
History of the Griggs Family
Since 1901, the Griggs had been manufacturing boots for the working class. Initially, a man named Benjamin Griggs partnered with Septimus Jones to produce boots in Wollaston, England. Wollaston was already a primary sector of the country's shoe-making industries. However, the partnership didn't last long, and Benjamin and Septimus decided to split. After that, Benjamin established R. Griggs & Co. Ltd. with his son Sebastian. For over four decades, the Griggs crafted premium quality shoes. In the early 1950s, William Griggs, the next generation of the Griggs family, took over the business. He added several new dimensions to the shoe-making procedure of the company. Under his leadership, his son, Max Griggs, joined the venture in 1955.
In 1959, Max came across the air-cushioned boots advertisement. Dr. Klaus and Herbert were looking forward to expanding the business. They wanted to commercialize their innovative footwear. At the time, Grosse, a Swish company, noticed the air-cushioned boots advertisement. The Swiss company established a factory in Wollaston to mass-produce Dr. Märtens boots. However, after some time, the company went bankrupt. Simultaneously, Max Griggs approached Dr. Klaus and Herbert to take over their company.
Establishment of Doc Martens Under R. Griggs Group
Max Griggs wanted to produce Dr. Märtens' footwear under his company. Dr. Märtens and Herbert were impressed by the R. Griggs Group's reputation. Hence, the duo agreed to the mass production of air-cushioned boots under Max Griggs' company. The agreement stated that the Doc duo would receive royalty payments for selling each pair of air-cushioned boots. On the other side, Griggs received the rights to exclusive UK production of the shoes. The three of them also agreed to change the design of the footwear by adjusting the heel and adding the trademark yellow stitching. Griggs focused on slow yet targeted growth. On the 1st of April 1960, "1460," the first pair of Dr. Martens was launched. For many years, 1460 remained the company's best-selling and primary model. By the end of 1960, Griggs earned more than £250,000 from sales.
Pathway to Success
By 1980, Griggs sales surpassed £20 million. People loved the Dr. Martens shoes' durability, comfort, and creativity. The brand started gaining worldwide recognition. In 1980, the international sales exceeded nearly one million pounds. During the 90s, Dr. Martens became an essential fashion accessory. From young boys and girls to rockstars, everyone had a pair of Doc Martens in their wardrobes. It revolutionized the footwear culture of Britain. As of now, Doc Martens has a net worth of more than £3.7 billion. Each year, Doc Martens sells over seven million pairs of boots. Everyone loves wearing the classic and comfortable leather boots by Doc Martens, from Gigi Hadid to Gwen Stefani. Since their creation in 1945, they've become the most iconic pair of boots globally.
Also read: Crocs | Brand mastering Comfort and Fashion on the same plate
Do Dr. Martens' shoes last long?
Yes, Doc Martens can last up to twenty years. If they are well taken care of, they can last a lifetime. Doc Martens are made with premium quality leather. They gained immense popularity during the 70s due to their durability. The boots prove to be prone to waterlog. Due to this quality, it makes them suitable for every weather.
Who owns Dr. Martens?
Permira owns Dr. Martens. It is a global investment firm headquartered in London, United Kingdom. In 2013, Permira obtained Dr. Martens from the Griggs Group for £300 million. The firm has primarily invested in technology, healthcare, and consumer services.
Where is Doc Martens manufactured?
Above 90% of Doc Martens are manufactured in Asia. Only 2% of Doc Martens are manufactured in England. Most of its factories in Northamptonshire, Somerset, and Leicester have been closed. The majority of its production has shifted to China.