Elvis Presley | The man who pushed through several failures
Elvis Presley was an American singer and actor. He was one of the biggest stars of the twentieth century. Persley endured his share of failures and rejections. But even after the hurdles that came up his way, he stayed determined to follow his passion. His efforts and persistence paid off immensely, as we can witness his timeless success.
Early Life
Elvis Presley was born in Tupelo, Mississippi. While his fame is widely celebrated, his failures are usually overlooked. During his childhood, his family faced hard financial times. This economic crisis very much affected young Elvis and the family found it difficult to make ends meet.
From a difficult start, he was very much determined to make a difference in life. With time he realized his liking for music and opted in for guitar lessons. Despite being a shy boy who kept to himself. He learned the guitar and hated singing or playing in public. But things changed, and he realized his true potential when a friend took him into a local radio station. He bagged a chance to sing and play. While initially, he wasn't able to perform, but he exhibited the best of his skills with time.
Career
Elvis Presley faced a lot of rejections. His music teacher told him that he had no aptitude for singing. Presley put in his full potential and appeared in a talent show. Once, he failed an audition for a vocal quartet and later got rejected as a vocalist for a band. The band leader remarked, asking him to better stick to truck driving instead. But these criticisms didn't pull down Elvis Presley.
Elvis had his breakthrough big break when he was fooling around in the studio with his friends, and it sounded so good. An unexpected event turned into a huge hit. They recorded the song and launched it on air. That song, "That's Alright," launched Elvis's career.
While Elvis was often told and criticized for having no significant singing talent, he showed the world their misconception. He proved himself to people and has accomplished himself through years of hard work and persistence.
Elvis pushed on despite the adverse reaction from others. He solely believed in his abilities and kept moving forward to chase his dreams. His confidence and persistence paved the way to his success.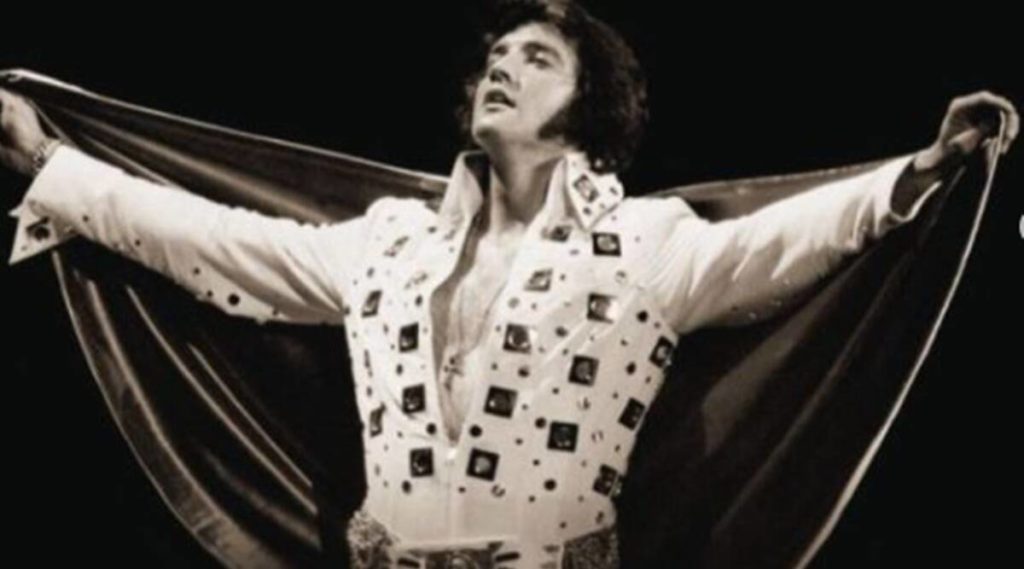 Discography
| | |
| --- | --- |
| Year | Album |
| 1950's | – Elvis Presley, Elvis, Elvis' Christmas Album |
| 1960's | – Elvis is Back!, His Hand in Mine, Something for Everybody, Pot Luck, Elvis for everyone!, How Great Thou Art, From Elvis in Memphis |
| 1970's | – That's the way it is, Elvis Country, Love Letters from Elvis, Elvis sings The Wonderful World of Christmas, He Touched Me, Raised on Rock / For Ol' Times Sake, Good Times, Promised Land, Today, Moody Blue. |
Awards
Through the journey of singing and acting, he nominated for many the awards among those he won the below awards
| | |
| --- | --- |
| Year | Awards |
| 1958 | NME Award for Favourite US Male Singer |
| 1958 | NME Award for World's Outstanding Popular Singer |
| 1970, 1971, 1972 | NME Award for World Musical Personality |
| 1970, 1971, 1972 | NME Award for World Male Singer |
| 1987 | American Music Award of Merit |
| 1971 | Grammy Lifetime Achievement Award |
| 1968, 1973, 1975 | Grammy Award for Best Inspirational Performance |
| 1999, 2002, 2007 | Grammy Hall of Fame |
| 2018 | Presidential Medal of Freedom |
Life lessons from Elvis Presley's life:
A significant lesson from Elvis Presley is to never give up on your dream. Even when you don't have anything in life, your goal can motivate you to make a difference. Never stop learning. Never stop practicing. Always keep yourself updated and be open to learning new things in life.
Learn from your mistakes as well since they tend to teach essential life lessons. Be unique and always try to stand out. Trying new things is never a harm. It only paves the way for you to realize more about your abilities. If you want something, be persistent. Success requires a lot of effort. A lot of hard work is necessary to make it successful. So when you are ready to put in your full efforts and determined, success is not too far.
Interesting Facts About Elvis Presley
Elvis was born on January 8, 1935, in Tupelo, Mississippi.
He made his first record at the age of 19, and his debut single "That's All Right" was released in 1954.
Elvis had a wide range of influences, including blues, country, and gospel music.
He was known for his energetic stage presence and singing style, which often included gyrating his hips.
Elvis was one of the first musicians to be inducted into the Rock and Roll Hall of Fame, in 1986.
He holds the record for the most number-one hits on the Billboard Hot 100 chart, with a total of 17.
Elvis was also an actor, starring in over 30 films, including "Love Me Tender," "Jailhouse Rock," and "Viva Las Vegas."
He was married to Priscilla Presley from 1967 to 1973.
Elvis died on August 16, 1977, at the age of 42.
Also Read: Lady Gaga | A remarkable story of a failed actress who turned into an exceptional singer
What influenced Elvis Presley taste in music?

The diversity of music on Memphis's radio stations exposed Elvis to various genres, which eventually influenced his music.
How many songs did Elvis Presley actually write?
Elvis Presley never wrote a single song, but he recorded more than 600 songs in his music career.