Justin Timberlake | Success Story of the Legendary Musician
Justin Timberlake is one of the most iconic American singers in the world. For three decades, he has amazed the world with his upstanding singing, songwriting, music producing, and acting skills. Billboard has named him the best-performing solo male artist in the history of Mainstream Top 40. Born in Tennessee, USA, Justin has released five studio albums, two compilation albums, and forty-nine singles. He has been awarded ten Grammys, four Primetime Emmy Awards, and nine Billboard Music Awards throughout his career.
About
Justin Timberlake gained popularity in the 90s as a successful boy band NSYNC's lead singer. NSYNC was one of the most prominent boy bands in the 90s. Later, he pursued a solo career and became an iconic artist. Today, he is considered one of the most successful musicians of all time. He has sold over 88 million albums worldwide, making him one of the best-selling artists globally. In his career, he has collaborated with legendary artists like Beyoncé, Jay-Z, Drake, Rihanna, Alicia Keys, Madonna, and Janet Jackson.
Early Life
On the 31st of January 1981, Justin Timberlake was born in Memphis, Tennesse, USA. His father, Charles Randall Timberlake, was a church choir director. In contrast, his mother, Lynn Bomar, was a homemaker. When Justin was three years old, his parents got divorced. After his parents separated, he stayed with his mom. Music had influenced Justin's life from an early age. Before his parents separated, they bonded over music. Little Justin used to dance and sing right from his toddling days. When Justin turned five, his mother remarried. Consequently, Justin grew up with his mother and stepfather, Paul Harless. However, he maintained a strong relationship with his biological father as well. Often, he used to join his father in the church choir performances.
Beginning of Career
Justin's grandfather introduced him to country music. Soon, Justin started performing country and gospel music. His family supported him in his music ventures. At the age of eleven, Justin took part in the popular American talent show "Star Search." At the show, he performed country music. The judges admired his talent, but he did not win the show. After Star Search, Justin auditioned for several shows. Subsequently, he landed a role in The Mickey Mouse Club House. The competition was tough to get a role in the renowned series. Young Justin was thrilled to get the opportunity. After getting selected, he and his mother moved to Orlando, Florida. For two years, Justin and Lynn stayed in Florida, the production venue for the show. In the series, Justin played the role of a Mouseketeer.
In the show, his fellow cast members were some of the most iconic future stars like Britney Spears, Christina Aguilera, Ryan Gosling, and Keri Russell. However, the show failed to last long. In 1994, Disney Channel canceled the show. After the show ended, Justin was determined to pursue a career in music. His co-star from The Mickey Mouse Club House, JC Chasez, joined him in writing demo songs.
Eventually, the two moved to Nashville to follow their dreams. The Mickey Mouse Club House's vocal coach, Robin Wiley, helped them with their musical aspirations. After some time, Chris Kirkpatrick, a young singer, contacted Justin. Chris asked Justin if he and JC Chasez would like to be a part of a boy band he was forming. Justin and JC agreed to join the band. Consequently, two other young performers joined the group. As a result, the iconic boy band NSYNC was formed.
Initial Years
In 1996, NSYNC began its career in Europe. Justin and JC served as the lead singers of the group. Within two years, the band gained massive popularity across the States. Their debut album sold over eleven million copies worldwide. In the following years, NSYNC garnered unparalleled success. It became one of the most prominent boy bands worldwide. However, during the early 2000s, the band decided to split, and Justin's solo career started. By 2002, Justin began working with singers like Pharrell Williams, Timbaland, and Chad Hugo. In the same year, at the MTV VMA's, he performed his debut solo single, Like I Love You. After that, Justin released his debut album, Justified, in November 2002.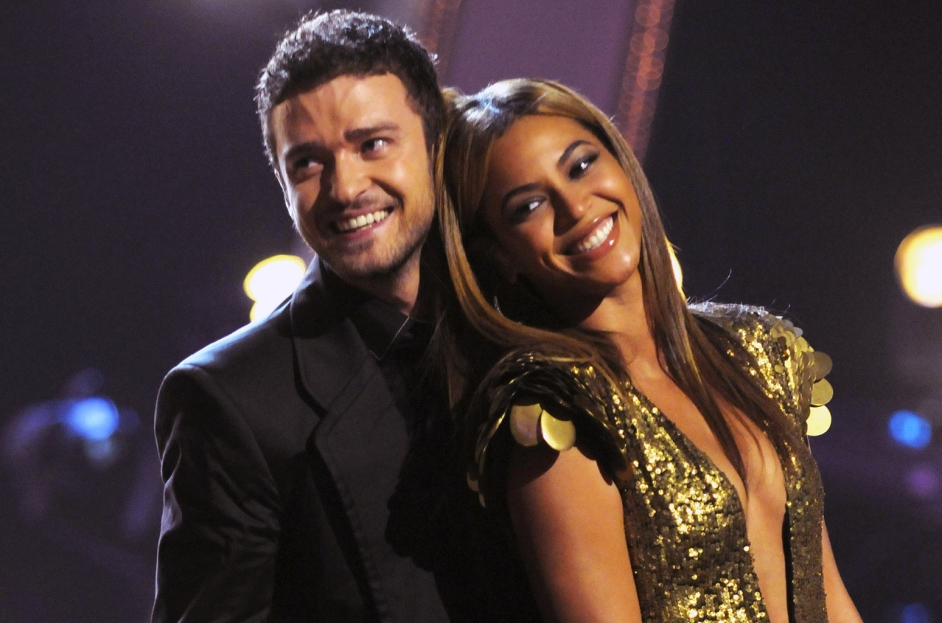 Worldwide Recognition
After the release of Justified, there was no looking back for Justin. His debut album became a massive hit. It sold over ten million copies worldwide. The album garnered him two Grammy awards. With success, many controversies followed Justin throughout his career. However, he chose to stay determined on his path. In 2004, Justin returned to the acting world. He starred in multiple films alongside renowned celebrities like Morgan Freeman, Andrew Garfield, Samuel Jackson, Dwayne Johnson, and Christina Ricci. In 2008, Justin collaborated with the legendary singer Madonna. The duo and renowned record producer Timbaland created the song "4 Minutes." The song was a commercial and critical success. It topped the charts in 21 countries.
Present
Justin Timberlake achieved unparalleled success in the world of music. He reached the highest realms of pop music with multiple record-breaking albums and singles. Presently, he holds the title of one of the best-selling artists globally. Justin has received more than 520 nominations for his singing and acting performances. Forbes has listed him in its Best-paid Celebrities in the World list several times. He has inspired millions and countless celebrities like Justin Bieber, Shawn Mendes, Ed Sheeran, Joe Jonas, Jungkook, Liam Payne, and Britney Spears. 
Also read: Beyonce Knowles | The artist who took the bumpy road toward success
How old is Justin Timberlake?
Justin Timberlake is 41 years old as of 2022. He was born on the 31st of January 1981 in Memphis, Tennesse, USA. He began singing and dancing from an early age. Justin's parents and grandparents were all deeply involved in music. As a result, music profoundly influenced Justin's childhood.
Is Justin Timberlake married?
Yes, Justin Timberlake is married. He married American actress and model Jessica Beil in 2012. The two began dating in 2007. They have been together for over fifteen years. Together, they have two children.
What is the net worth of Justin Timberlake?
Justin Timberlake's net worth is estimated to be $250 million. He started his career at the age of eleven. Presently, he is one of the wealthiest singers in the world. For over three decades, he has been a prominent star in the entertainment industry.