Labrinth | The Man With The Magical Voice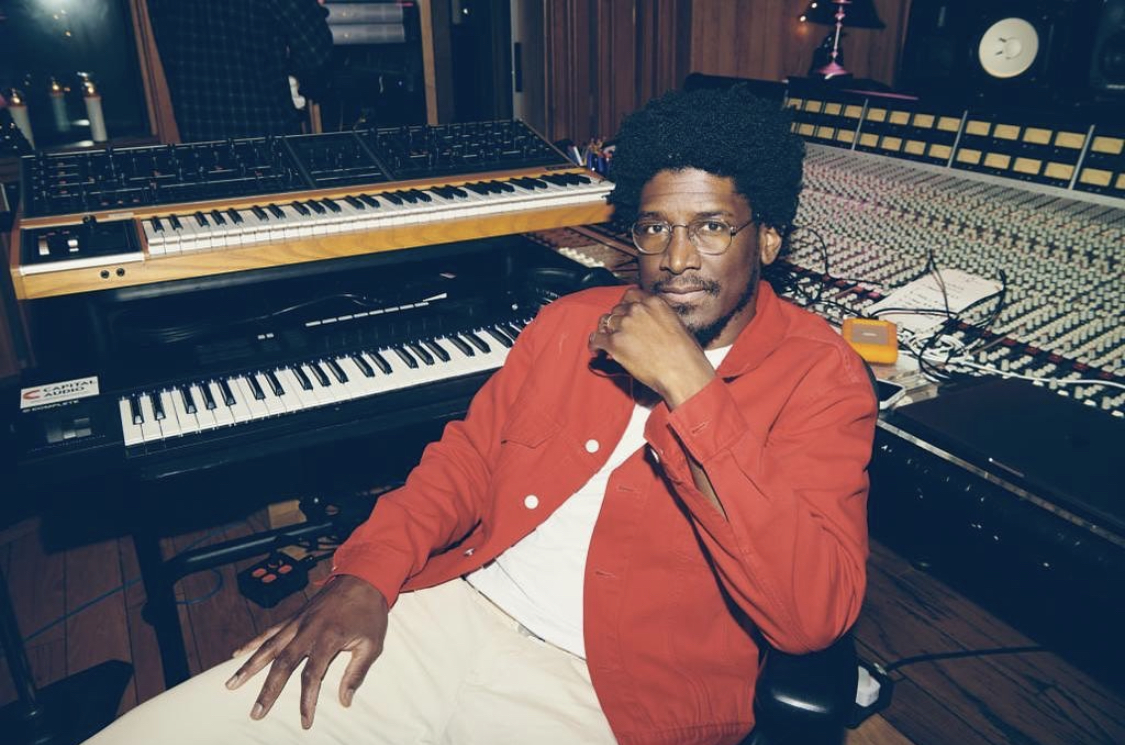 Labrinth rose to fame in 2010 after collaborating with Tinie Tempah. He's the first artist to be signed by Simon Cowell without competing in any talent show. His single, "Beneath Your Beautiful," garnered him worldwide recognition and record-breaking success. 
About
Labrinth is a singer, songwriter, rapper, and record producer from London, England. With a career that spans over a decade, he has collaborated with artists like Rihanna, Ed Sheeran, Madonna, Sia, Diplo, Eminem, Nicki Minaj, and many more. His multifaceted career has granted him two Grammy nominations.
Early Life
Labrinth (born Timothy Lee McKenzie) was born on the 4th of January 1989 in Hackney, London, UK. He is of Jamaican and Canadian descent. Timothy was surrounded by music from a very young age. American Gospel Music exclusively covered the environment he grew up in. Timothy had eight siblings. All influenced by music. Growing up, Timothy and his siblings fought over the stereo's control. From Backstreet Boys to Wu-Tang Clan, each had a special place in the family's playlist. However, their mother used to discipline them by being in charge of the stereo and playing gospel music. 
School Days
Timothy got admitted to the Stoke Newington School in the London Borough of Hackney for schooling. During his school years, his interest in music grew, and he started pursuing his musical career. He joined the worship band at a church. In the band, he was in charge of the piano. Little Timothy loved being a part of the worship band. Since Gospel music is interlinked with country music, jazz, and blues, his inclination toward music grew naturally. While in school, he and his siblings formed a music band named Mac 9. His sister became the vocalist, his brothers on drums, and Timothy took charge of the Casio Keyboard. 
Introduction to professional music
At 15, Timothy's brother Mac introduced him to music production by taking him to his studio. Until then, Timothy had been self-learning music by performing at the local church and school. Timothy took professional lessons for four years at his home studio, and at the age of 19, he was finally ready to make his debut in the music industry. 
New Beginnings
Timothy began his music career as a record producer. The first track he produced was "Dead End" by Master Shortie for his debut album A.D.H.D. Through this, Timothy gained industry recognition and came to Guy Moot's notice. He offered him a publishing deal. After that, for a year, Timothy worked with his sister as the mentor of Urban Development Vocal Collective. The same year, he co-wrote Tinie Tempah's debut single, "Pass out." The song spent two weeks at the number one position in the U.K. The song received the Best British Single award at the Brit Awards. A few months later, both the artists collaborated on another single named "Frisky." The song received positive reviews. It debuted in the second position in the U.K. and did well on the Scottish and Irish charts. 
2010-2012: Breakthrough
In June 2010, Timothy was noticed by Simon Cowell. He approached him to work under his label, Syco. Timothy signed the contract and became the first artist in six years to be signed by Simon without appearing in any reality T.V. series. Following this, he searched for a stage name and ended up with a word he found in a dictionary, "Labyrinth." Under Simon's label, Labrinth released his debut single named "Let the Sun Shine." The audience well received the song. 
2012 marked the release of "Beneath Your Beautiful," featuring Emile Sandé. The song landed Labrinth on the Billboard Hot 100 Charts for the first time. The song achieved record-breaking success and became one of the highest-selling records of 2012. The same year, Labrinth collaborated with Rihanna on her seventh studio album "Unapologetic." He co-wrote and co-produced the song "Lost in Paradise." By the end of 2012, Labrinth released the Atomic E.P. on Christmas Day. 
Struggles After Success
After gaining worldwide recognition, Labrinth decided to take a break from music. He had started getting anxiety attacks. He tried hard to relax and not overthink, but he couldn't get the results he wanted. Hence, he decided to take a two-year break from music. It came as a shock to many. People couldn't understand why a 23-year-old suddenly wanted to disappear for a long time. However, after the break, he revealed the actual reason behind it. He showed how amazing it was to go on tour after the success and how good he felt while creating music, but he couldn't relax, which resulted in anxiety attacks. 
2015-Present
In August 2015, Labrinth collaborated with The Weeknd for a single named Losers. He also co-produced The Weeknd's second studio album, "Beauty Behind the Madness." In 2016, at the 58th Grammy Awards, Labrinth received his first-ever Grammy nomination for Album of the Year (as a producer). August 2018 marked the release of "Thunderclouds" by the supergroup L.S.D. (Labrinth, Sia, Diplo). The song garnered positive reviews worldwide and became one of the year's biggest hits. In 2019, Labrinth collaborated with Beyoncé for a single named "Spirit" from The Lion King Soundtrack. The single landed Labrinth his second Grammy nomination and first Golden Globe Awards nomination. 
In 2021, Labrinth joined with Netflix to compose music for the Netflix Original Film Malcolm & Marie. This year, he provided the soundtrack to HBO Original Series Euphoria. 
Also read: Kimbra | The Mesmerizing Musician from New Zealand
How old is Labrinth?
Labrinth is 33 years old as of now.
What is the net worth of Labrinth?
Labrinth's net worth is $2 million.
Labrinth works under which label?
Labrinth works under Simon Cowell's label Syco.